Greetings Me Droogs N Droogettes
Whelp… prescience is a bitch sometimes.

That "Thing" I Mentioned a few weeks ago?
Illegal Immigrants coming to "…do the jobs Americans won't"?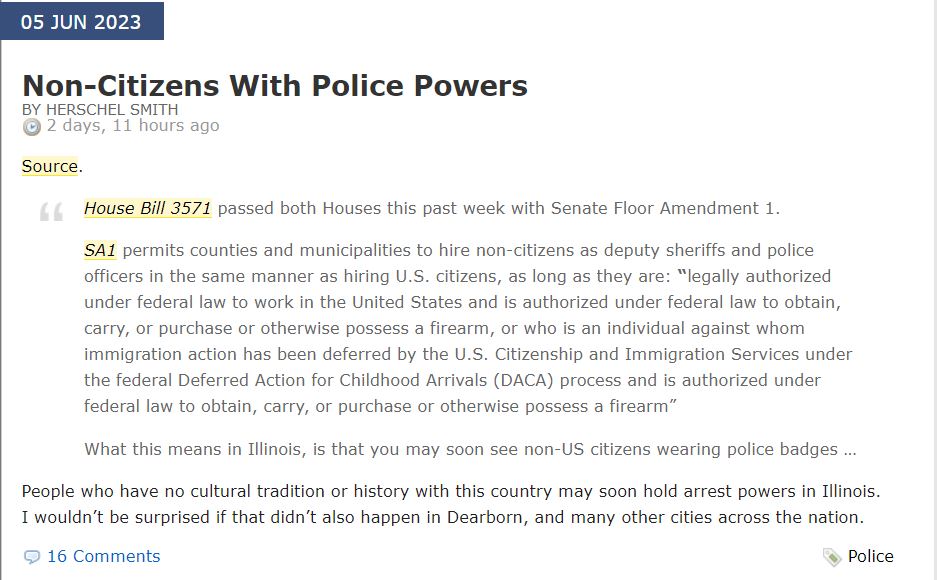 Herschel over at "The Captain's Journal" exposed that HERE
So… been cogitating on it.
On Gab, someone from Florida posted a write up (again, forgot to save it) but it was an account of Guy going to the local indoor range, and finding 4 Joe Chinks on the range… ALL non-Engrish speakers… like as in a 30-40 word TOTAL among the 4 of them. They were getting training on AR Platforms, and from the writeup, their lane was 'decorated' with 9mm and .45 brass. Guy went over to intel-probe, and found that all 4 had Florida concealed carry, yet didn't 'speeky-no-engrish'
Now the above law is for Illinois. What's to stop the 'infection' to other states? Answer: Not a damned thing. Watch for it to grow like a tumor nationally, especially in shithole blue-hive zones that can't or worse yet, won't enforce the laws.
Now as to Joe Chink and his Three Fireteam Frens?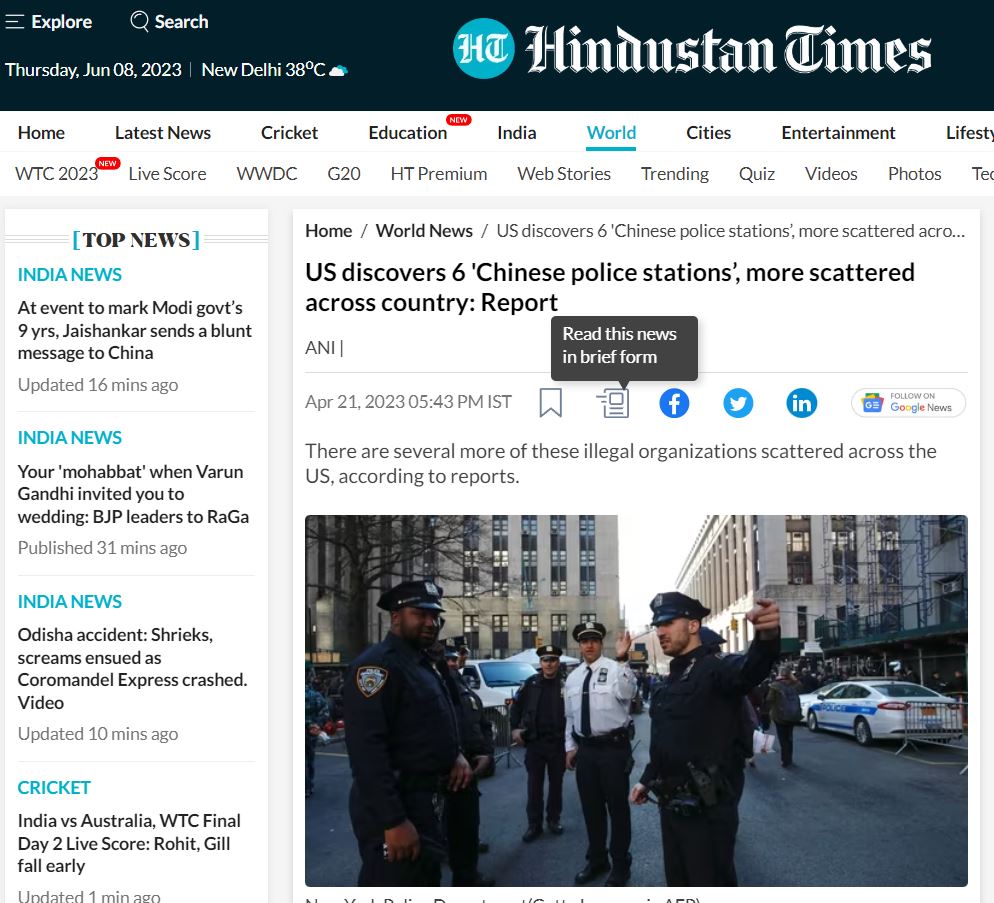 Everyone seems to think these "Chinese Police Stations" are there to monitor/spy/and follow Dissident Joe Chinks around. Well, they are, but I also think that now, hearing about these Four Frens at the range. One thing I forgot was all 4? Prime DotMil Age and -in shape-. Not Papasan and his nephews lern'in how ta shewt… nope… The poaster stated these guys had "PLA" written alllll over 'em.
Which makes me think that them Chinee Poleez Sations squirreled away all over? Yeah… it adds another layer of 'plausible deniablity' in the Loop.

First they stage a Black Flag/Swan that requires a gun confiscation.
Then they 'Badge Up' Hose-A and Hose-B to perform said weapon round up.

The expected blood soaked reaction occurs
Call it 'open season on beaners, no bag limit'
Of course the hardcore rayyyyycists'll start taking out ALL folks of Spanish Decent… figure the blaqs in LA and the Mex go full 'Thunderdome'

Which is then when the UN gets called in

And Joe Chink and HIS 'Ah-so melly men' get put nominally "in charge" as part of the UN Security Forces, along with all the full backing of the Junta of the Pretender to the Glorious and Harmonious P&PBUH (Plus 10%) Orifice of The (p)Resident, The Dementor-in-Chief, Emperor Poopypants the First, Chief Executive of the Kidsmeller Pursuivant, Good Ole Slo Xi-Den.

THAT'S when shit'll go full on spicy AF.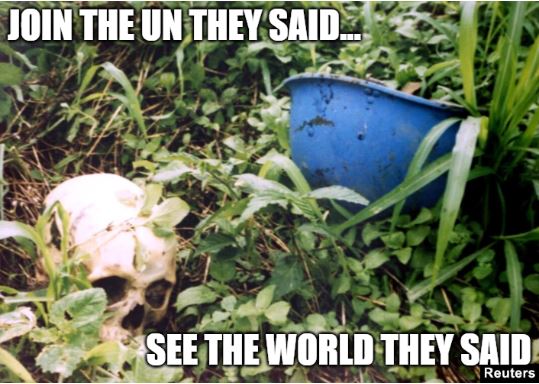 The only way it'll end will be if 'canned sunshine' gets opened up… no two ways about it… and unfortunately, we're closer now than even before.

The Krain is going to get hotter, sooner than later. No matter what purile shit that Aesop said about the Russians blowing the dam? Nope… not true IMO. Not a fan of -any- of them, but let me tell ya, his 'cold war mentality'… Dude needs to realize the Russians are about to fully absorb the Krain in the end, and Krainfeld? My bets is he hides out in Israeli, along with all the other drasft dodgers who ditched there when ther intitasl war busted loose.

Word is right now the Krainians are so desperate that there are unconfirmed reports of Krainian Nationals, college students, living and going to school in Ireland of all places being scooped up and pressganged into the Krainian Mil. As in Krainian thugs (cops, but is there a difference?) pull up and pulled guys right off the street, tasgged, bagged and shipped them back to the grinder.
As Aesop loves to say "Does that sound like the side that's winning?" And don't bother telling me how the Russian DotMil is… Dude… I worked the Red Cell Intel unit for years. People who think the Russian DotMil still operates like they did back in the Bad Old Days with shitty equipment and undertrained conscripts? Not so much now… Putin re-vitalized the DotMil… is there corruption?
Betcher ass… TONS of it.
However, I'd have to say, as I've stated before, that the US is just as corrupt Moreso even. 2 Billion Dollars for a flying fucking ADA Battery that has yet to actually work as designed? Real Numbers fed to me by my former room dawg who retired as a CW4 who actually -ran- a Patriot Battery? Told me them fuckers are overpriced Bottle Rockets… like me when our MOS (11H) went bye-bye, HE got into being a Patriot Puke.

And yeah, they've been begging him to come out and play as he's now a six-figure contractor. Told 'em "no fucking way Jose, those things fucking suck"

See, Putin understands ONE major thing:
DEMOGRAPHICS
Post WW2? Russian Men were significantly impacted via, you know, death. Not a lot of guys left. Same thing happened in Germany. They started coming back after, and were kinda-sorta on their way back, however, then the USSR collapsed. Drugs, booze, AIDs… ALL had another significant impact across the board. Never mind that Russia was 'down in the dumps' socially, politically and economically.

Putin turned that around pretty well.
Russia sure as hell is doing better than us these days.
So, Have the Russians taken a HUGE number of casualties?
Yep
But where from?
Mostly, from my sources and corroborated by a few websites like Simplicus76 (sp?) is that the majority of casualties have been in Wagner… criminal scumbags. Guys who had been costing the state money to imprison. How much savings could we have here in the US if we emptied out our Gulags and sent off the scum to die gloriously? What's it cost to house a 'lifer' in the US? The average, based on 2015's numbers is $33274 per year.
And that's from 2015… The highest was NY at $69355 per year per inmate
Link HERE
Again, for the slow kids: DEMOGRAPHICS
Putin has it that IF you have kids, you get paid. From Statistica: "A family receiving their first child in Russia would receive approximately 590 thousand Russian rubles from the government within the maternity (family) capital program in 2023. The maternity capital benefits in the country saw an increase in recent years and were planned to be indexed every year until 2025."
Then, if you've had 10 kids, and they all lived, you get $1000000 (a million Rubles) which in Dollars works out to about $17-20k, depending on exchange rates.

And NO, that ain't welfare. That's ALL folks in Rooskieland
Go forth, and Multiply

Which is why during this SMO we –haven't- seen a lot of Frontline Troops getting int he grinder. Putin, despite all the media smears is carefully husbanding his primary troops. Especially the lesson taught hard at the Airport when the Elite Air Assault guys got absolutely massacred because the Russians -thought- that the Krainians were goin to roll over when they showed up.
Karma and Hubris is a bitch
So Vlad and his boys have gone hardcore conservative with Troop Use. 40k of convicts ground up and blown away?

Win-Win.
In fact the very way that the Mass Enema-media, or as I like to call them the Ministries of Propaganda and Lies and the near frantic continual bombardment of headlies that "Putin has Cancer…Putin has Parkinsons…Putin has a Brain Tumor…Putin has mental issues…" and on and on and on…
Listen… IF –you– take anything at face value that the Mass Media sez, and regrind it into your own sausage, then you're a fucking fool.
They LIE
All the TIME
ABOUT EVERY FUCKING THING
Even when they don't have to lie, they do.
It's fucking pathological, and anyone who believes anything they say at this point should look for counselling
'Cos me?

"Join the Army They Said…
See the World They Said…
Go to Exotic Countries, Meet Interesting People They Said…
Hot Chicks LOVE a Man in Uniform They Said…
They Lied
I've learned not to trust 'Them' anymore…"

Nuff Said
Big Country