Greetings Me Droogs N Droogettes!
So I got Simplicius's new poast on the Krain. Link HERE
It's a big write-up of the differences between Russian NCO systems and the US 'way of doing things'. In it, he uses and makes MAD references to a guy named Ryan McBeth.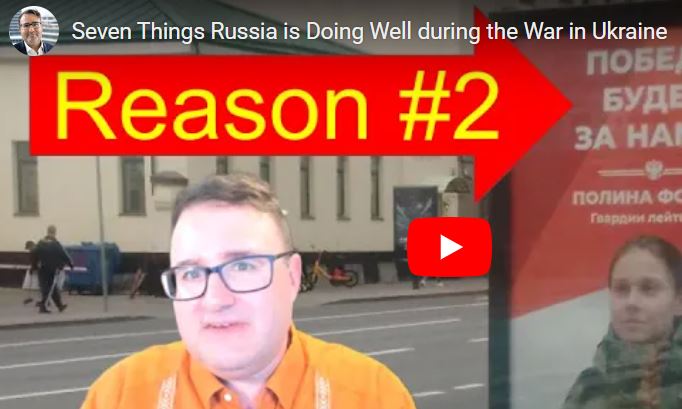 Now, normally, I'm a live-and-let live sorta guy.
However
THIS fukkin' guy? Besides having "The World's Most Punchable Face™"? Well this's where we're going "deep in the weeds." My issue is that he claims to be a 20 year Heavy Anti-Armor Weapons Infantryman. AND that he was stationed in Germany, specifically his pictures and references was that he was stationed with the OPFOR in Germany.

MY MOS was 11H Heavy Anti-Armor Weapons Infantryman. I started in 1990. Ended in Late 1996 when I got reclassed to being a 19K M1A1 Tanker when they decided to 'merge' the 11H and 11M (Bradley kids) all into the 11B (Bodybag) MOS and get rid of the distinction, except 11C (Mortar Maggots).

I never HEARD of dis guy.
And, so far, neither has ANY of my former 11Hotels either
Sus as Fuck IMO.

Then:
He poasted THAT on Twitter calling out "props" to a kid, who to me and what I see is another wannabe faggot. Bear with me a minute. The kid ont he left, "Supposedly" wearing OPFOR Uniform, like Punchyface on the right?

Soooooo many issues.

First: Fake Kid on Left
1) Boots: Holy fucking shit… even -I- never had my 'cruit boots look so shitty… we had to keep 'em polished in the field. Plus, The laces? You mean the 'rappel ropes'? Ain't never seen a real soldier leave his laces out looking like noodles like that EVER.
2) The top of the uniform? Some cheap assed fake-o-flage… buttons on the outside? No nametapes? No patches? Fake 'dark ghettoflage?'
3) M16A1… 'nuff said there.
4) A frag in the left ammo pouch/grenade holder? No fucking way ever.
5) Smoke grenade taped with electricians tape to the strap? Nope me the fuck out there.

Second: Soyface The Punchable
1) Correct OPFOR uniform To a point. He's missing ALL the proper patches: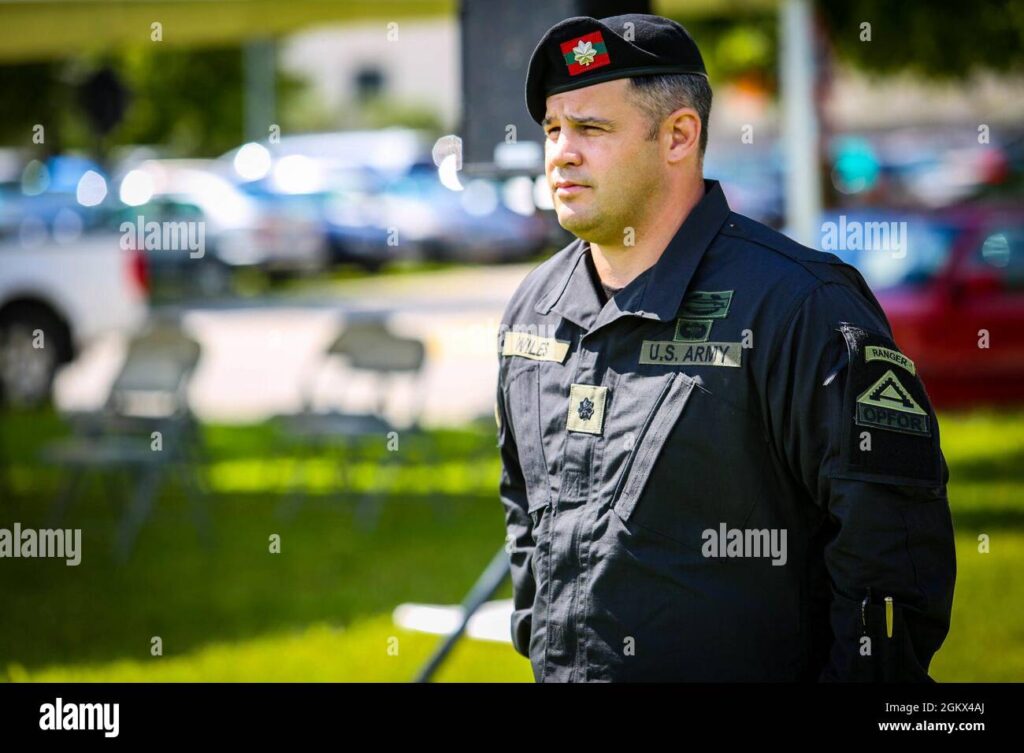 THAT is how he should look.
2) ALSO M16A1… Only folks who ever carried them in 'the box' were maybe National Guard kids who did their two weeks.

3) He also claims to have been stationed in Germany in Hohenfels with the OPFOR as a TOW Gunner. That would be 1/4 INF CSC (Combat Support Company) where we had ONE TOW Platoon with between 28-35 of us Hotels in the Platoon.
Funny how I don't remember him AT ALL
And I can name almost the entire platoon to this day…
And if -I- don't know them, then someone I know had to have known him
But funny, he's a Cypher on the TOW side of life…
It's a EXCEEDINGLY SMALL Group that had a TRUE 11H MOS back in the day. My Facebook groups, all of them never heard of this guy. To the point I got a guy doing a check 'cos I think this guy is a fantasist and liar. That and I CAN NOT find a single reference to ANY unit he served in… like HIGHLY Unusual for a 20 Year Man not to have -some sort- of Unit affiliation that they make mention of… him? Not a one.

And lastly, another "nail in his coffin"
Another small pic, this one taken off of YouTube. Problem here? I didn't notice til I put it out on FB… the pic 'enlarged' and I noticed the pic has a timestamp in the upper right corner: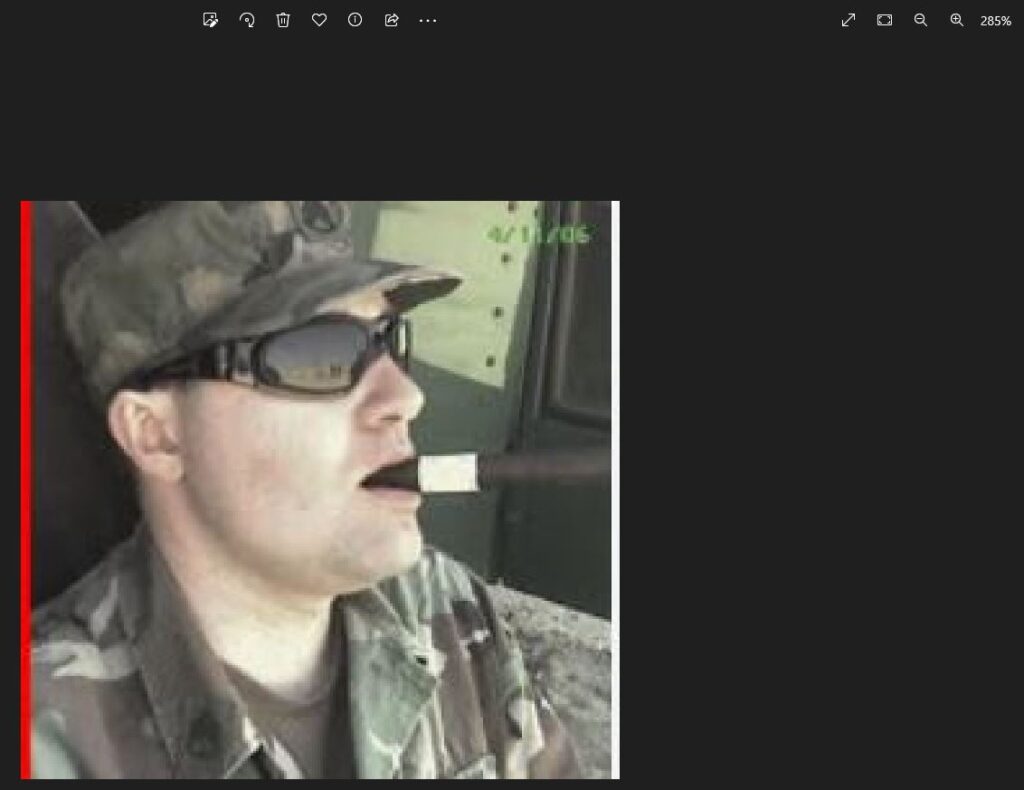 285% of original.
It's blurry but the date?
4/11/06.
Problem? He's in what's now commonly referred to as M81 Woodlands. Woodland BDUs were phased out in April of 2004. NO ONE was wearing them on Active Duty much past then AT ALL. I know the date is probably correct as he's wearing Wiley X sunglasses, and those were the eyepro pre-the issue stuff (Revision) that they still use today.

BIG part of the reason this fuck gets under my skin is he made a "GI Joe Battle Card" of himself: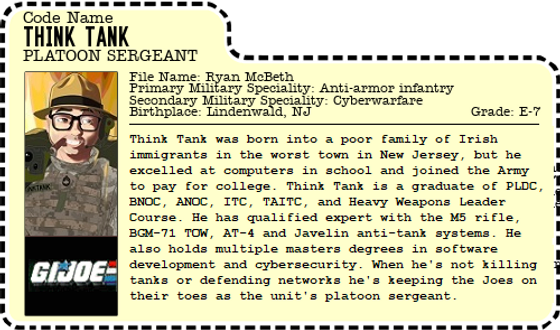 This soy-soaked no load looking fag couldn't lead a bunch of horny Joes to a Bangkok Whorehouse if his life depended on it, much less being a Platoon Sergeant.

That and "M5 rifle"?
Which one? That Sig-Sour Turd that they decided to shitcan as the moneygrabbing boondoggle it was? Or did he typo it from M4? Plus his claims of completing ITC? There's two or three courses in the DotMil he might have completed, but the most common one that's known as ITC is the Marine ITC Individual Training Course, which means the basic skills demanded of an operator in SOCOM and MARSOC.

Call me kooky, but I don't think that dough-faced fuckstick could possibly be talking about that. That's FORCE RECON man… No fucking way did he do that ever. I'm guessing he means something else, but realistically? If he was a Nasty Guard 20 year TOW Guy?
OK
But the fact that he's posited himself as the preeminent expert on being the go-to Anti-Tank guy, both on YouTube but for folks like Simplicius? It kinda gets under my skin.

That and also how I cannot find a single. solitary. mention. of any units the guy has been in. Not a one. MOST 20 year guys have some sort of unit pride, unless he was a no load NG Choad… tell me I'm wrong. I mean when I pinged my old Section Sgt. from the Rakkasans, was like "I though he was some Russian/Krainian Intel guy? Never heard of the Anti-Armor thing!?!"

Sgt S's pedigree is untouchable. Retired after 25, 173rd ABN, 187th Rakkasan, back to the 173rd, Retired as a E-7 as he refused to budge out of 11H. Literally this guy knows everybody and he said "Not a clue"

Have to see… not the first asshole I've smoked out. First one was with Bob Owens (RIP Bro) from 'Confederate Yankee' back in the day when The New Republic was on an anti-army tiraid. The asshole in question was Scott Beauchamp. Wiki has it HERE

Kind of pisses me off that Bob doesn't get the credit due to him. He smelled a rat and I used to read his blog. Truth be told, -I- was the guy 'on the ground' who helped him pretty significantly with debunking that assholes stories. Doing PIO runs on base (in Kuwait), shit like that. In fact it was Bob who encouraged me to start writing my own blog. We never met, but talked frequently on the phone. I miss him.

So, that's it for now. If anyone has any intel about this McBeth character, especially if I'm wrong, then let me know… either way.
More Later
Big Country