Greetings Me Droogs N Droogettes!
Took the day off yesterday as even I need a break sometimes. Then I caught a lucky break today in that I almost went into unauthorized accidental Overtime at People's Glorious Tractor Factory. Head Commissar is waaaay tightfisted in the O.T. so I got to punch out at noon.

Which allowed me and Wiofey to go to the V.A. and change out her to my dependa from the X, which I've neglected to do over the years… specifically since 10/8/2017.

Yeah My offishul deee-vorce date.

Now, mind you I did not know that A) the X was listed as a dependa, and that I was actually collecting bank on my retirement for her. THAT info-bit came about 2018, when the DotGov/VA sent me a letter saying that they'd significantly overpaid me and that they'd be clawing it back and that
B) Since I was a service related serious injured medically retired vet, they wouldn't be taking it in BIG chunks, but smaller bite-size parts… so essentially I've been paying back monthly to the tune of about $150-200 a month 'off the top' as well as not getting the 'dependa allotment/payout' that I'm entitled to with Gretchen serving as 'new wife'.

No ideas what the maff is going to work out, as No Idea really -when- they started the claw-back and how much was/is/not still owed, but Gretch and I got married on March 8th of 2020, so either way, long term it'll be a win.

Now, the hilarious part of the VA-Day was going to the new-new Tampa Main Hospital. They've been expanding and building up James A. Haley forever and a day and it seems that the new Main Building -finally opened about two weeks ago.

Place has been under construction (and still sort of is, in cleanup mode) since I moved here about 20+ years ago. Went from a BIG 1950's single building…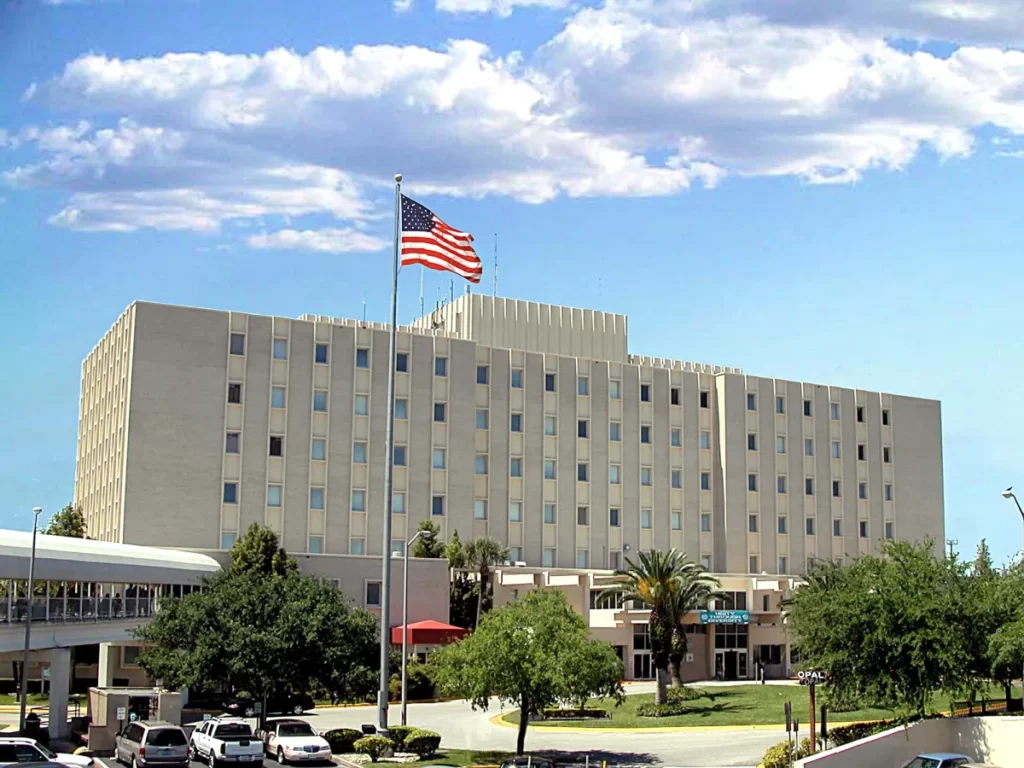 to a massive complex that's exhausting to walk around in… like acres of territory now: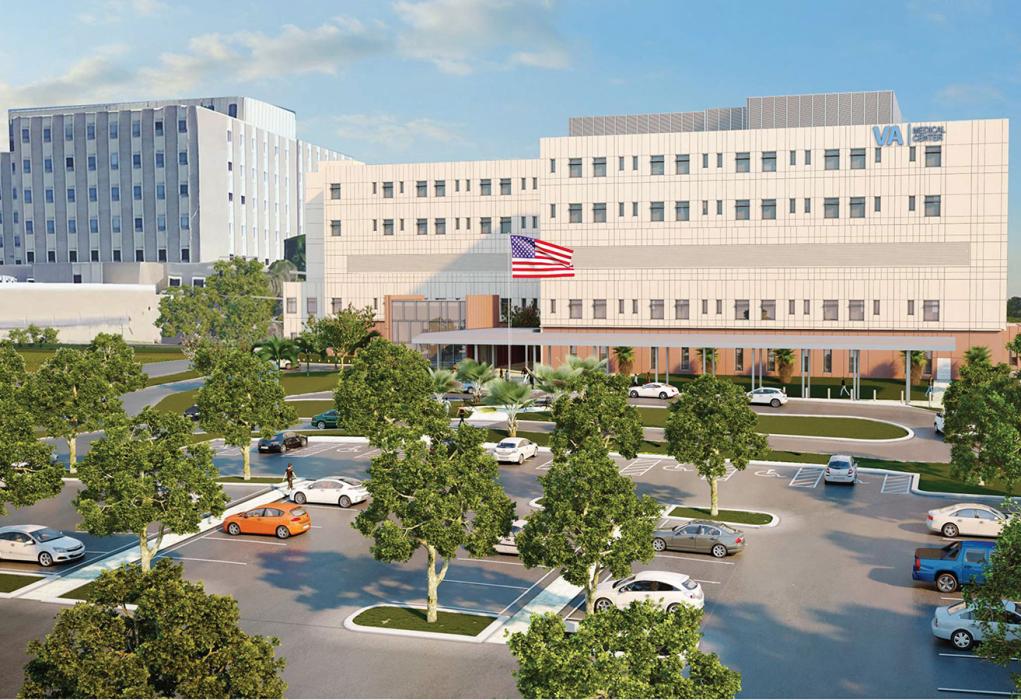 That's the new part in front of the old building.
Now
The hilarious part:
Brand Spanky New V.A. Hospital…
One Hunnerd and Fotty Tree Milllllyun Simoleans to build…
Not one fucking clock in the place was right OR matched!
Gretchen started looking at me like I had more screws loose than usual. After the fourth clock, military standard, wall, institutional, type one each, Mark One, Mod Zero….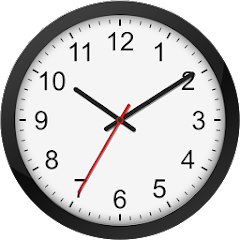 …with a totally different and incorrect time on it I started laughing LITERALLY out fucking loud…

Like OMFG. Every. Fucking. One. of. Them. was set to a different time. Now, Mind you I was watching my time so to speak, as it was getting late in the afternoon. 15:00 (3pm) specifically. That's 'quittin' time' for them VA Folks… The lil volunteer stretched golf cart that helps haul us broke down old soljurs around stops running at 16:00 (4pm). Gretchen's back is pretzelized from allll them years of hairdressing, as bad as mine, but me? I'm a rockhead Infantryman, I push thru the sciatica, whereas my woman? Notsomucho.

So, every time we passed by a clock, I'd sort of notice-but-not notice the time… more of a "Huh… that's wrong" (checks cellphone and confirms)… and kept going. I wish I had taken pics now to prove it… I mean one was set to noon, another 5pm/am? Another was sort of right, in that the big hand was on 12, and the small hand was off of 3pm… more of a 2:30ish setting, with the big hand directly on noon… what is that?

They were ALL working mind you…. minute hand(s) ticking away… all of them. I know, as on the way out I checked. It was after I realized I was going to write about it (when I got to the car alas) and should have gotten pics.
Dammit.
Just goes to show how fucked our DotGov is when they can't even, in a brand fucking new facility get the fucking clocks to match up facility wide. I mean it'd literally take one guy maybe an hour to do ALL of them fuckers.

Probably against FedGov Union Rules would be my guess.
"Federal Clock Watchers United" or some such shit.
Any Bets?
Shit like that has me convinced, now MORE than ever just how far we're gone. I mean honestly, how hard could it be to fix?

Oh yeah, I forgot.
It's the FedDotGov
Studies Needed

Environmental Impact Studies: ("Is the Clock biodegradable?")
Diversity Studies: ("Is timekeeping a Whytte Supremacy Thang?")
Gender Studies: ("Did you just mis-gender that Clock?")
Equity Studies: ("Do we need separate Clocks for each race?")
Handicapped Studies: ("Does the Clock have braille numbers?")

WISH I was Joking, but YOU know the reality.
I mean yep…. we ARE well and truly boned gang.
Sit Back and Enjoy The Ride
So More Later
Big Country