Greetings Me Droogs N Droogettes!
Man, I think it's going to take another month to work our way through the leftovers. Been 'grazing' for 2 days now… so to speak… just picking a lil bit here, and a lil bit there… the cake has been getting hit pretty hard, what with a 5 Year Old Redhead who's addicted to chocolate cake as far as I can tell…

Thankfully, she's in a sugar coma right now.

She's been watching the "Home Alone" movies with her Gigi…
Which means IF I want to sleep in my own bed tonight, I'm going to have to pick her up like a sack o'taters and –hopefully– she doesn't wake up. Otherwise, it's me and the Sausage Princess on the couch again.

Speaking of which:
She hasn't moved, except to got out and pee n'poop.
And she's been pooping like NO Tomorrow… as far as we can tell, she's -still- in the turkey coma… she's active and all, nothing wrong, just gorged and dead to the world.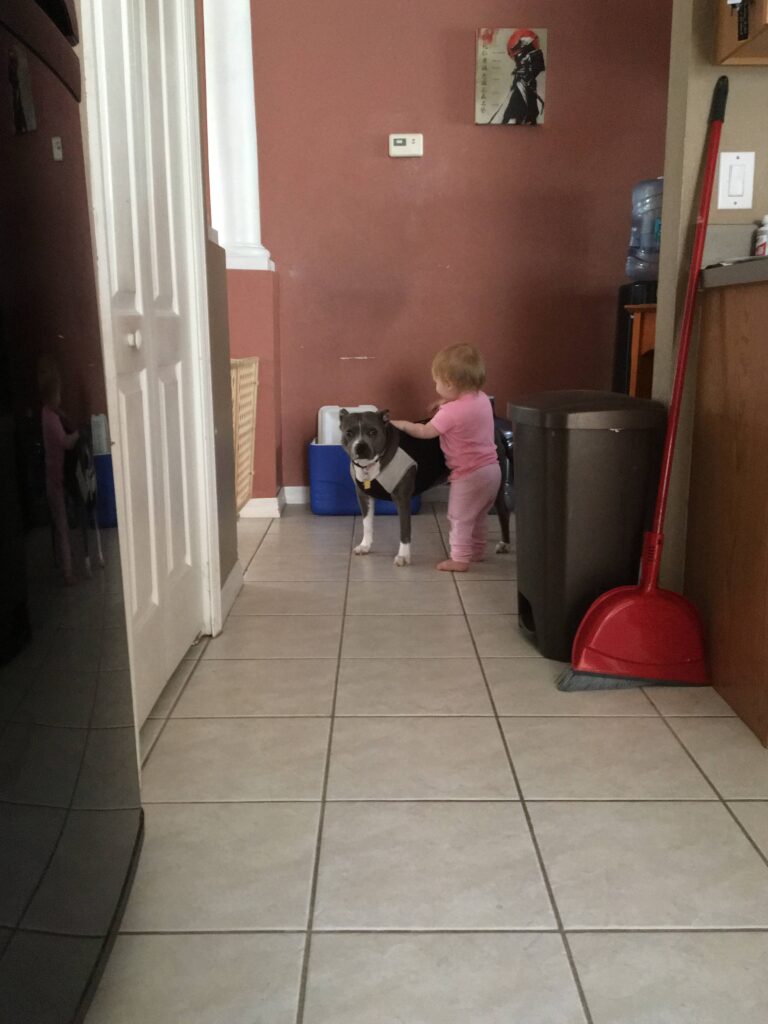 The Sausage Princess and Gran#1 waaay back in the day… about 4 years ago… They're still besties…

OH!
Plumb forgot to update y'all!
"Penis the Cat" AKA Beans. He's doing great and after alllll the medical trauma, he seems a lot more mellow around the house and positively LOVES cuddling up with ME which is something he never did before… before he seemed to be scared of me, but now? Guess he knows I'm the one who saved his furry lil butt.

Cat Gratitude… that's a first for me…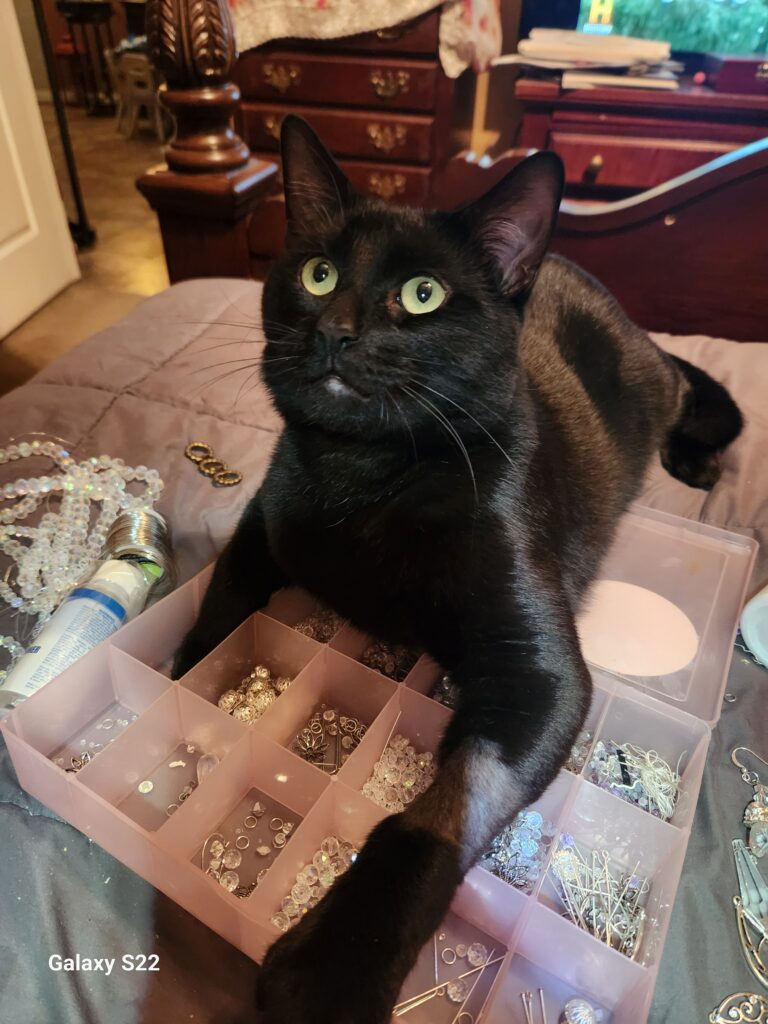 His fur is till growing back where the IV was in… and there? He's decided that Gretchen's craft-jewels are his dammit!

Only thing I'm going to hit on today is it's the two year Anniversary of Saint Kyle of Kenosha's Acquittal.
The meltdowns by the NPCs on the Twatter have been epic

Talk about a bastion of DSM/V-5 and the ICD-11 codes…
Fucking nutters… flat the fuck out bugshit nuts.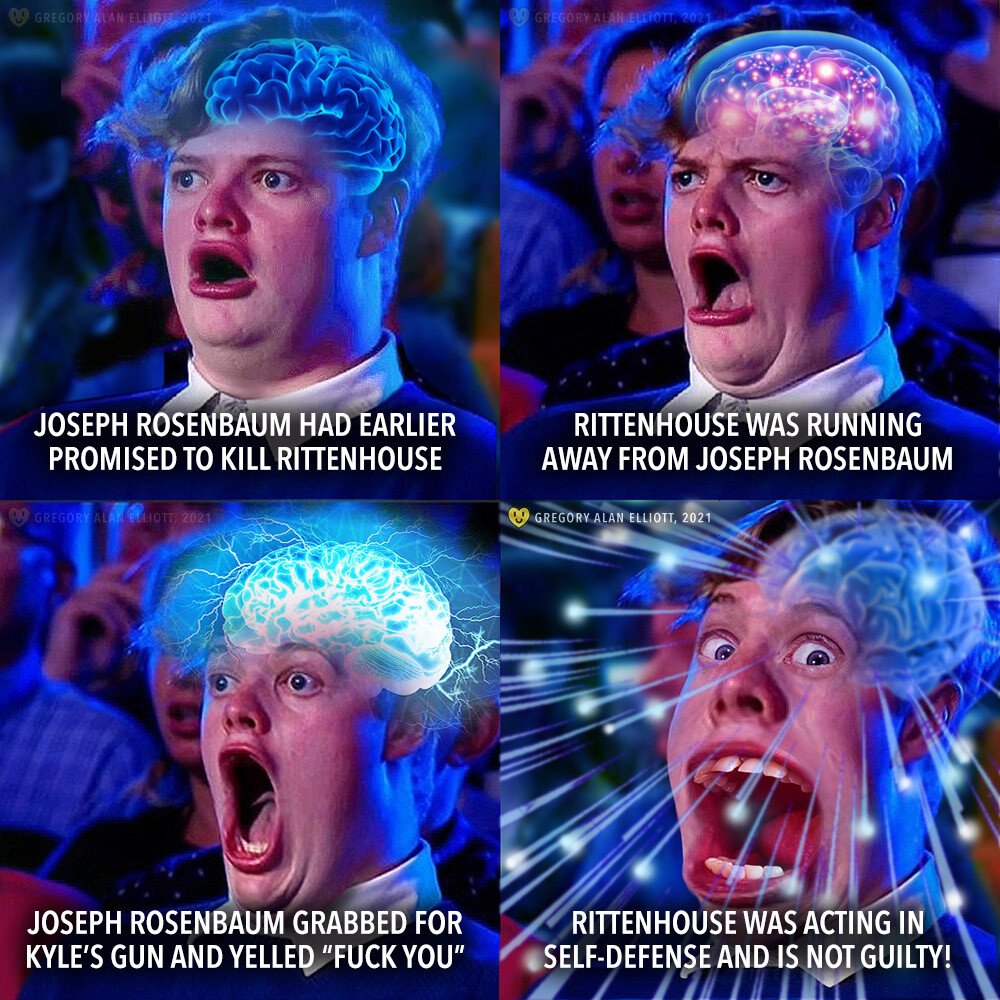 Seems he's got a book "Acquitted" coming out, or leastways was announced today, which I got a hunch was intentional… After all, it gives the morons the chance to shoot their mouths off again which in turn allows him to sue the ever living fuck out of they who're too stupid to learn from history.
Shit, Nick Sandmann? The kid from Covington High School who went toe-to-tow with that snaggletoothed meth head Injun? Yeah, last I heard he's settled with CNN and CBS in the subsequent lawsuits, and the rest were thrown out by some activist FedGov Judge… either way, he's still got a pile of suits going up against a lot of worthless wastes of skin like Whoopie "NotaJew" Goldberg and her fellow hosts of the View…

Why they haven't cancelled that fucking nightmare of a show is beyond me… I figure it's got to be the whole "JQ" thing, i.e. the Jewish led deconstruction of White Society and they, the members of The View, are the main proponents of the brainwashing propaganda that's used to abuse those mid-wit housewives and single cat/wine aunts who are the only viewershit that remains…

St. Kyle has a bunch of lawfare suits 'on deck' as well… Lawfare and Administrative Violence folks… use their own tools against them. We all know what "lawfare" is, which is war by legal means, however, "Administrative Violence" is a term which often describes the methods used to achieve coercive and inequitable results through entirely legal methods.

To paraphrase: "To use Administrative Violence, is to crush your enemies, see them driven before you, and to hear the lamentations of their paralegals".

1Sgt Terrance Popp over at Redonkulas.com has webinars on how to use this highly effective tactic. No take or $$$ for me, I just love Popp and his message.

So, yeah, it's great to see the Mental Illness on full display again over on the Twat… go fucking figure Aye?

So, still tired… might be the Turkey this time around…
Jes' Sayin'
More Later
Big Country