Greetings Me Droogs N Droogettes!
LITERALLY all day over the stove… The bird went in the oven at 10am… and everything else was timed to come out around the same exact time.

Don't know -how- I managed to pull it off, but I did.
Mashed and Sweet Mashed Taters, Garlic Green Beans, a small Ham, and the aforementioned Bird. The bird was nice and juicy, but a wee bit tough, which we attribute to the fact that it'd been deep freezed for the better part of two years.

Gretchen and the Gran made me a Birfday cake as well…
Seems someone got to lick the bowl…
Dinner was good… I'm just beat after all the cooking/cleanup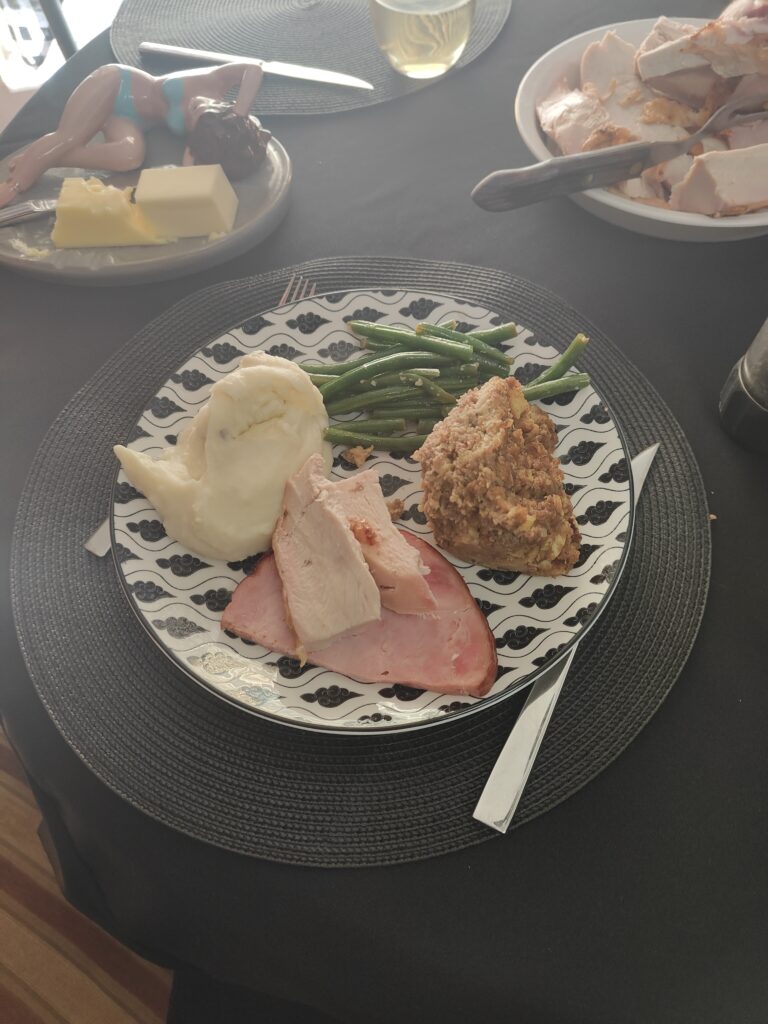 Now the ham was done a bit differently from the norm. II wrapped it up in foil, and threw it in the air-fryer. After 25 minutes, I opened the foil, slathered it in a brown sugar glaze, and gave it ten more minutes, except this time I left it uncovered. Gave it a nice crust, and maaaan…. it was -the tenderest- ham I've ever made/eaten.

Then and hour or two after we did the Birfday thing: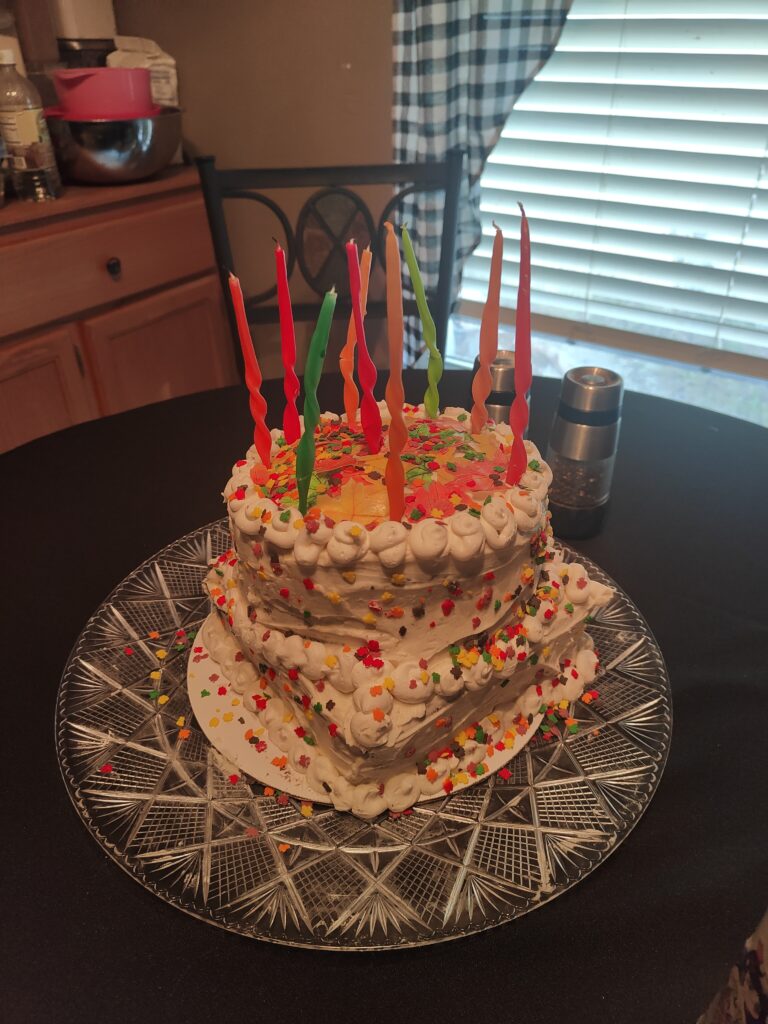 Big ole honking chocolate cake, multi-layered with home made buttercream frosting…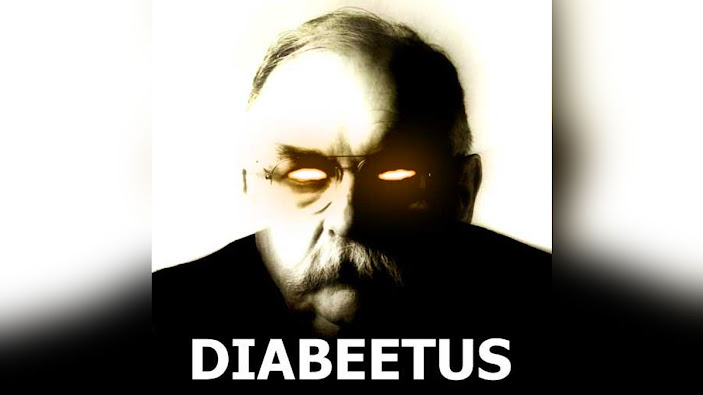 I'm going to have myself a beer or three
And crash…
Been a LOOONG day.
More Later
Big Country