Greetings Me Droogs N Droogettes!
Yeah, yeah… I know I was AWOL yesterday however, good reason. Follow up appointment(s) with the Docs at the VA. One was the eye doc to check the new lens, which was the reason for the absence. She had to dialate me again which as I've mentioned before, the med they use hit me pretty harshly. SO I was out-of-action after that. Thankfully I had the primary care visit first.

Which was interesting in that they didn't find anything wrong.
Shocking isn't it?
What really surprised the hell out of me was the liver results. I've had a fatty liver like forever… part of it from being big, liking my groceries a little too much as well as stronk drink. So I had like ALL the tests. CAT Scan, Ultrasound, plus the usual bloodwork.

No scarring (cirrhosis) which to be quite honest shocked the hell out of me. I mean I've been trying to murder that damned organ for years and apparently to no avail. All that hard work and effort wasted… ah well…

Also the weight loss is going well, and it seems again, I'm no longer diabetic. It comes and goes with my weight. Get under 310, (like I am now) and everything stabilizes… Just have to watch the poundage.

So… what have we missed?
First off, another pic from the Kraine of one of our wunderwaffen post-action with the Russians: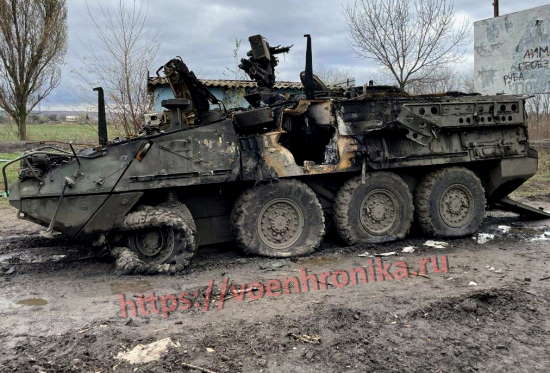 That's an M1126 Carrier/Scout model
I -don't- think anyone got out of that.
Granted it's only an APC (Armored Personnel Carrier) HOWEVER, the way it was 'sold' by the MIC and to the Krainians that this was a vehicle that would be one of the keys to their success.

How's that working out for them Aye?
That hole from my POV is a HEAT round that on the other side you'd find a much smaller hole and that's the 'blast through'… I'd say it got really fucked up.

Then, Reality is a Bitch: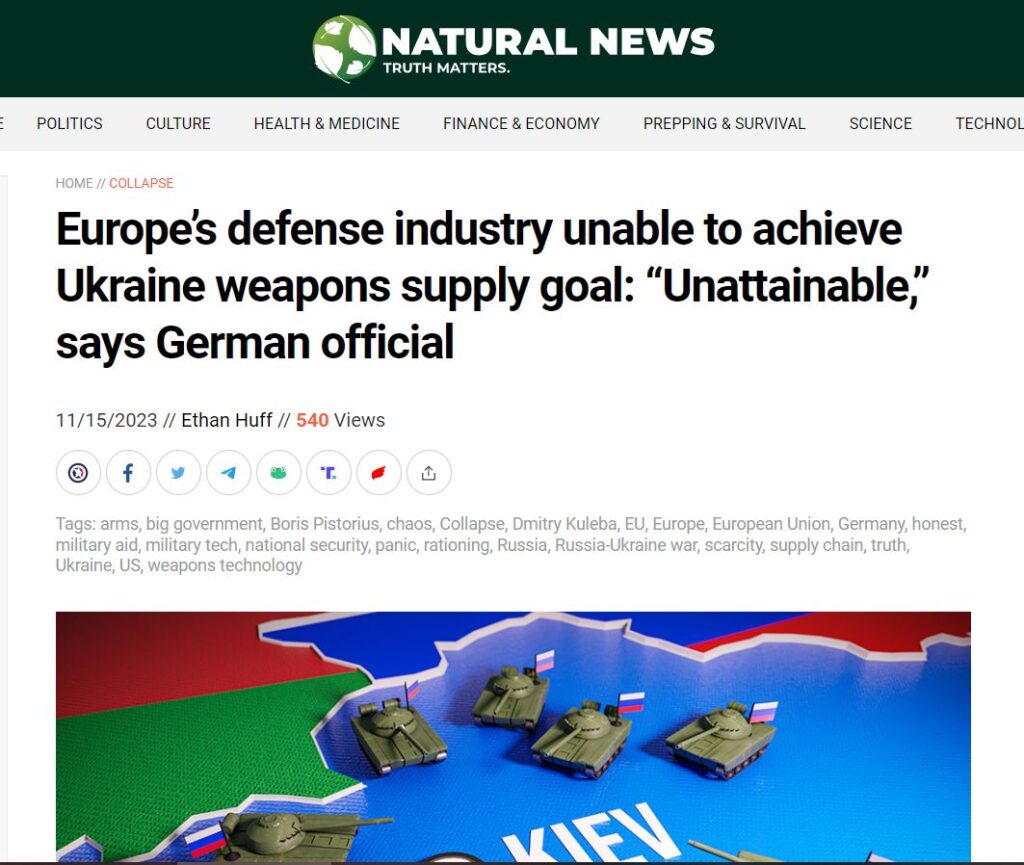 Link is HERE
Seems ain't in No How, No Way can anyone at this point ramp up ANY production of ANYTHING DotMil related to get shit to the Kraine in the near… oh Hell, even in the far future at this point. All this Copium and "Happy Smoke" out there that the Military Industrial Complex is drooling over too… the supposed "We'll just do a treaty and sell the Krainians all sorts of shit for a few more years, let them rebuild, and then it'll be wash, rinse, and repeat!"

Except it takes two sides to make a Ceasefire/Treaty
And right now?
Considering how many times Ivan has been bent the fuck over by the ZOG and the Euroweenies? News flash: The winner calls the shots on when and if the war is going to stop… not you fuckwits. In fact Unless there's a bigger unknown variable, like Vlad is actually part of the NWO/WEF Soroswine, then nope, he's going to keep on keepin' on allll the way until they (The Imperial FedGov) have the (s)election, and the Dipshit DemoncRats steal it again to reinstall The Kidsniffer as (p)Resident-for-Life and all fucking hell breaks loose here stateside…

The reason I say(p)Resident-for-Life is that crusty motherfucker is ALREAD dead. He's a corpse doing a "Weekend at Bidens". He'll be (p)Resident-for-Life, which means until they cut the strings and let him lay down dead like a good Kidsniffer. Any bets that we're going to see Goblin Nuisance be picked as the Veep over Kamel Hoe?

You heard it here first.

The way that Boss Joe Chink, Winny The Pooh was met and received by Goblin in San FranFreakshow tells me I'm not too far off on this prediction. He can't possibly declare and win, not with a record like his, what with utterly decimating Califruitopia the way he has… I mean how they gonna run that?

"Goblin Nuisance for President! Let Him Do To The Rest Of The Country What He Did For California! Make America Venezuela!!"

Yeah… only way to get him in there is to inherit it.
Kamel Hoe is about as popular with the People AND the rest of the world as far as I can tell as a bad case of herpes. I have no idea if they'll ask her to step down, but I highly doubt it, as she is a loudmouthed brainless slore… she's the type to rant and rave about being 'pushed aside' in favor of a Whyttegoy instead of going out quietly… They've already done a dry run with that tunnel 'accident' a'la Princess Diana a ways back, remember that?
Any bets another 'mechanical failure' opens up the Veep Slot?

Like I said, you heard it here first.
Of course I'm more often wrong than I am right, BUT, it's that 40% success rate that keeps me at the whole analysis thing.
Also on the home front
I finally figured out another reason our public education system is so utterly fucked. Randy Weingarten;
besides being a member of the tribe, well, I found out today (maybe the rest of y'all knew it, but I didn't) maybe the why of "Why are they pushing so much degenerate faggotry on our exceptionally young kids?" I mean I can see the older ones to a point, but it just didn't make sense until today's article in this link HERE. The money quote was:

"Her wife is a progressive LGBT-focused rabbi," political commentator Chad Felix Greene wrote."

Man…
OK, all together class: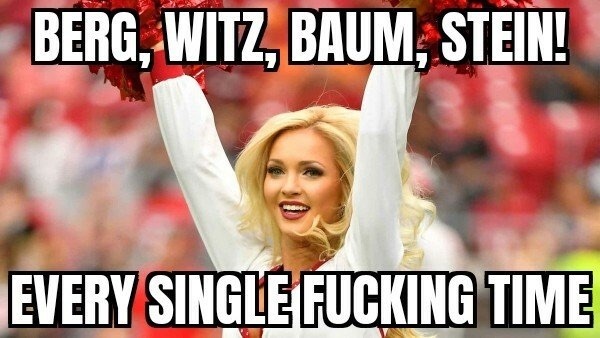 And a dyke as well as we now know

<Le Sigh>

And then let's finish off with the humorous side of things, Africa, Slavery and Chutzpah:
Ehhh Yo, Kunta Kinte, Y'all -might- want to start looking at your own folks about that… seeings since they were paid for the first time around, money FROM the Jewish Slave traders TO the Africans who sold their own people to the Eeee-vil Whypeepo to begin with… Why don't you start there and then get back to us.

And also, any repreparations?

Well, tell you what, we're going to account ALL the DotGov Aid we've been flooding you worthless thieving fucks with for the past 100 or so years, calling it a loan, and maybe AFTER you repay that Then maybe we'll be open to talking about slave-reparations. Better yet, why don't you go hit up "our Greatest Ally EVVAR" and see where THAT gets you? After all, Jews were in charge of 90% of the slave Trade

Jes' Sayin'

I swear we need to do this with teh Blaqs here in the US… account for ALL minority welfare for the past 50-75 years, present a bill, and tell 'em to get completely and utterly FUCKED.

That and add in ALLLLL the damage done by them to OUR people. They want an 'accounting?' Well then, By God, we can give them an accounting. That ought to shut them the fuck up IF they have even the remotest scintilla of brainpower outside of "Muh Dick".

Whew… hard being a Nazi this late in the day.
Tellin' y'all, the goose-stepping alone really takes it out of you…

Now, Lastly… I'm getting a raffle together. Just a heads up, as for whatever reason, the shipping is taking a LONG minute. One of the items I'm going to go over tomorrow as a gearpoast. So I'll see you then tomorrow, Insh'Allah.
More Later
Big Country