Greetings Me Droogs N Droogettes!
OK… going to try and throw a bit of info out there to 'catch up' on the socio-political side of life so to speak. I mean for real, they keep throwing so many rights we're all begging for a Left.
First Point:
Massa Gen'rul Bobby E. Lee…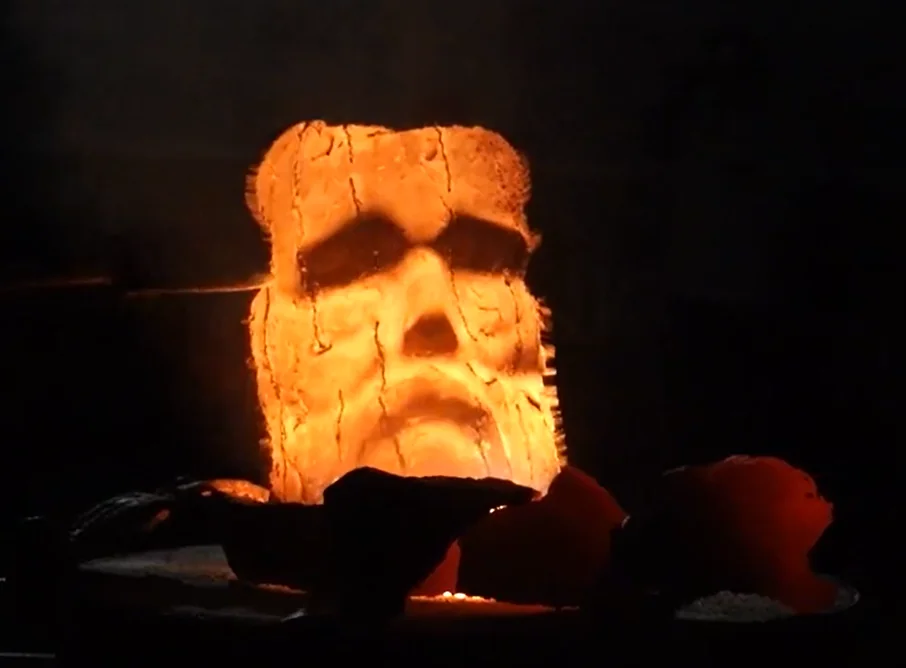 uh…………………………
So…………….
"Never attribute to malice that which is adequately explained by stupidity" That about sums it up… I mean maybe it was malice aforethought as part of the (((humiliation rituals))) that oh so (((many))) seem to be fond of doing in a performative and demonstrative measure against Heritage Americans.

Specifically Southern Heritage Americans.
The release of those photos was at best ill-timed to say the least. They melted down the statue of Robert E Lee on October 26th… and then boasted about it… Bragged really. Fucking 'the chosen's' golems/orcs couldn't contain their happy-dances over their 'victory' of the destruction of a statue of a 'traitor' in their minds… again another prime example of public ed-jew-mah-kation failing spectacularly. So, no, I don't think the release of them melting this down was a humiliation ritual per se.
If anything the Rabbi took whatever golem responsible 'to the woodshed' for this particular fuckup.
Reason I personally think it was stupidity was that they're NOW having to 'reverse course' so to speak. I mean they need bodies for Israel right? A little over a week later the Powers That Be, i.e. Leviathan had Big Army release their latest and greatest ad campaign:
Not going to link to it, y'all have already heard that it's nothing but Whytteguys doing a "Hollywood Jump" out of a CH-47. Reason it's called a "Hollywood Jump" is everyone has a helmet cover which means they're all already full-bore Paratroopers, and the other is they ain't got shit for equipment. Hell the freeze frame above shows them humping the chutes off the DZ (drop zone to you civvie) and NO tactical gear or weapons in sight.
Of course they've been getting the ever living shit roasted and ratio'd in the comments, a small sampling for y'all here: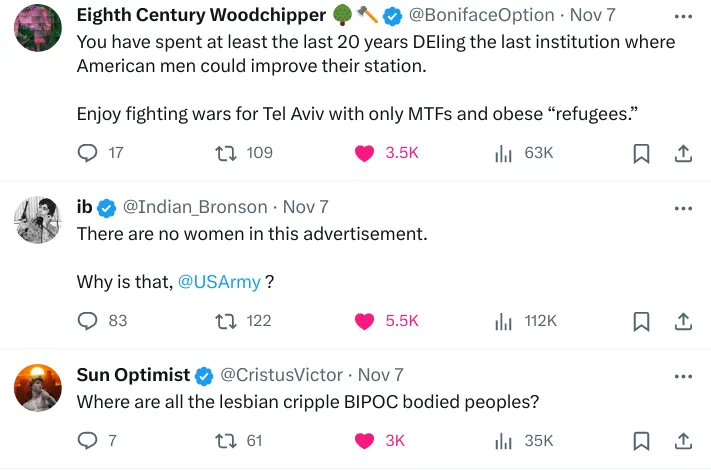 It's a tough crowd…
Demonize Heritage Southern Americans. And less than two weeks after the niggers melt down a historic statue of a beloved Confederate Hero, you roll out an ad campaign to try and recruit from your formerly LARGEST demographic that you, or I should say your (((pets))), used to draw the majority of your recruits from to go and fight and die for the Jews?!?!
Talk about 'poisoning the well'

And it shows in the comments.
Shit… THAT is why I call "Stupidity"
Others may disagree, but problem is is too many normies are awake now, especially Heritage Southern Whytte Americans. They've checked out… to use a Boomerism: Tuned in, Turned on, and Dropped the Fuck Out.

Call it the Army's "Bud Lite Moment"
Article that I stole line from that from is HERE
H/T to CA at WRSA
Even the chans are on it: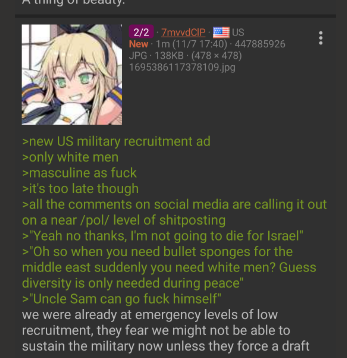 Oops.
You know you done epically fucked up when the Autists on the Chans are calling your sorry asses out…

The shitshow in question is so bad, that on Amazon you can buy a t-shirt:
I' fucking amazed they haven't pulled it yet….
Jes' Sayin'

Unfortunately, they only have a 3xl 'normal' length. Otherwise that's go under 'payday purchases'. Lots of memes out there over it as well, with my own small contribution here: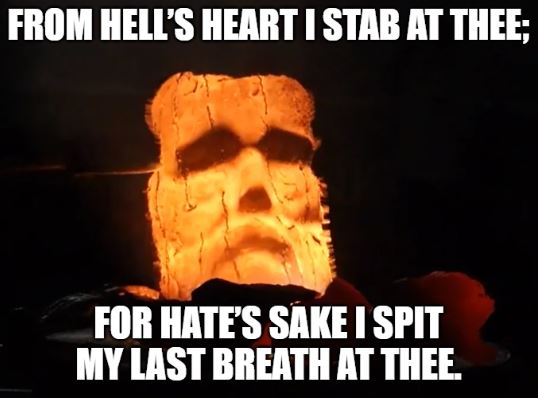 Dark AF like the times we live in Aye?
Dunno where I got the inspiration, but the quote came to me and I was like:
"Perfection"
Moving on…
Next we have 77 year old Kenneth Darlington, a dual US-Panamanian Citizen who decided "enough is fucking enough" and capped three envirotards on the Pan-American Highway in Panama for blocking traffic. Two cashed in on the scene, number three is looking like he's going to walk with a limp for a spell.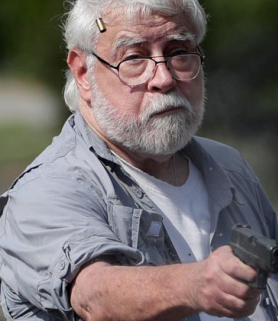 FAFO for the Vegan Patrol I guess.
LOVE how the shell casing was perfectly caught.
Of course the memeing has been UTTER awesome and brutal: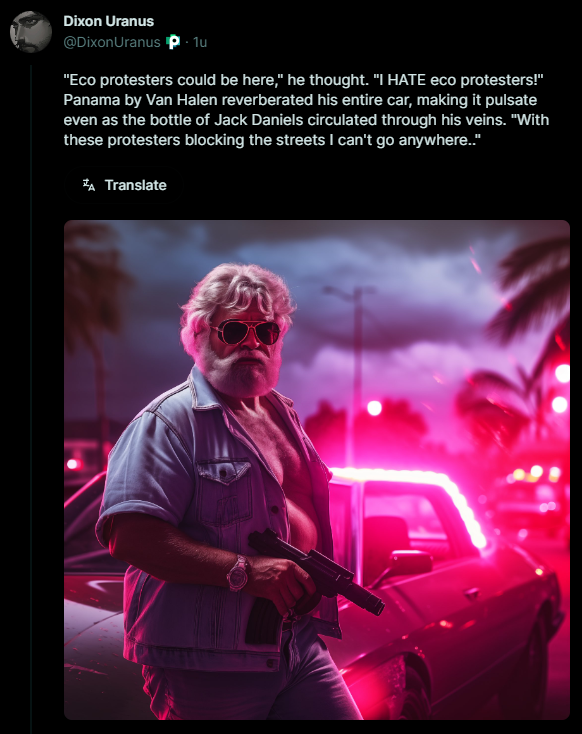 And then my own small contribution: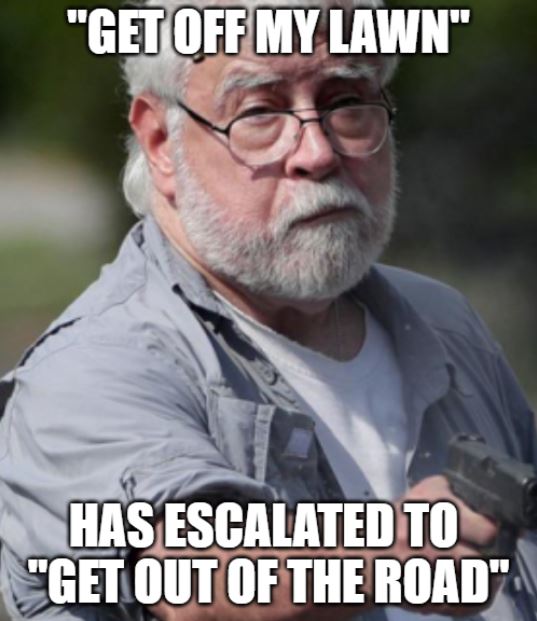 Somewhere on Gab, one of the folks said we're probably going to be seeing a hell of a lot more of this as the wheels come off. His point being that the Boomers, as they age out/get sick, are going to have a serious deficit of fucks to give. Violence is already starting get worse… the division sown by certain groups has made it where it's genuinely dangerous out in areas that formerly would have been considered safe.

Throw into the mix a bunch of Based As Fuck Boomers, maybe with a Terminal Cancer diagnosis, or some other 'time limiting issue' deciding that "I'm done being nice and tolerant." I'd venture to say a lot of YOU out there of the "Cool Boomer' persuasion would be of this ilk. Not that I blame the guy… thing that makes ME scratch my head is I've been to Costa Rica and Panama and ridden the P.A.H. down and back on Middle Country's Harley… and the P.A.H.? The traffic and insanity I saw? It was like a low-regulated scene from Mad Max… how these Econuts managed to block the highway boggles me. Drivers in Central America, especially them Big Mack Truck/Lorrie drivers? They positively make the former Yugoslavians seem mellow and law-abiding. (and Yeah I'm dating myself).

Lastly: Covers for Ye Olde Dick Skinners
Or more commonly called: Gloves

Now, I'll go over Mine first. My first pair that I wore for the majority of my time in Iraq and Afghanistan were a pair of Hatch "Operator" Nomex gloves in desert tan:
Ok… back when I got mine (a looong minute ago as you can see by the wear and tear) in Baghdad in 2004. Made of Nomex. Which is a FIRE RESISTANT (for a short period of time) fabric, not repeat NOT FIRE-PROOF.

Again for the slow kids at the back
Nomex Fabric of ALL types (to include the cop jumpsuits that they are oh so fond of on their SWAT Teams) is:
FIRE RESISTANT (for a short period of time)
NOT FIRE-PROOF

In fact it's more 'Flash Resistant' meaning IF you happen to get caught up in a fireball/flash fire, it'll NOT instantly burst into flame like cotton might. That being said, the gloves are good. Got a nice long (actually extra long) wrist cover that helps and keeps hot brass off the wrist in a firefight when your buddy is dumping it all over you… Thing is it melts… got a higher melt-point than -regular fabric- but still, once it's hit with, oh say a flammable liquid… like say napalm… it melts.

Causes horrific burns too. In Iraq they had to reinforce that fact to the troops as too many of the slow kids thought it was fire proof and suffered for it when their vehicle got hit and started to burn… Hence why IF I were to be visited by a 'stack' of my local (albeit probably) retarded LEOs, then the flammenwerfer is the go-to for unwelcome and unexpected guests of ill intent.

Personally, the County Mounties here are well aware of my penchant for the flammenwerfer, so they'll probably just ask -nicely- if I'd like go with them, which would be a better outcome all around IMO.

The Hatch gloves can be found on the Zon. Unfortunately they don't have 2xl, which are what mine are… They're about $35 in black, which kind of pisses me off, as when they first came out? I paid like $80 at the fucking PX…
Pricks.

Then, we come to my current go-to: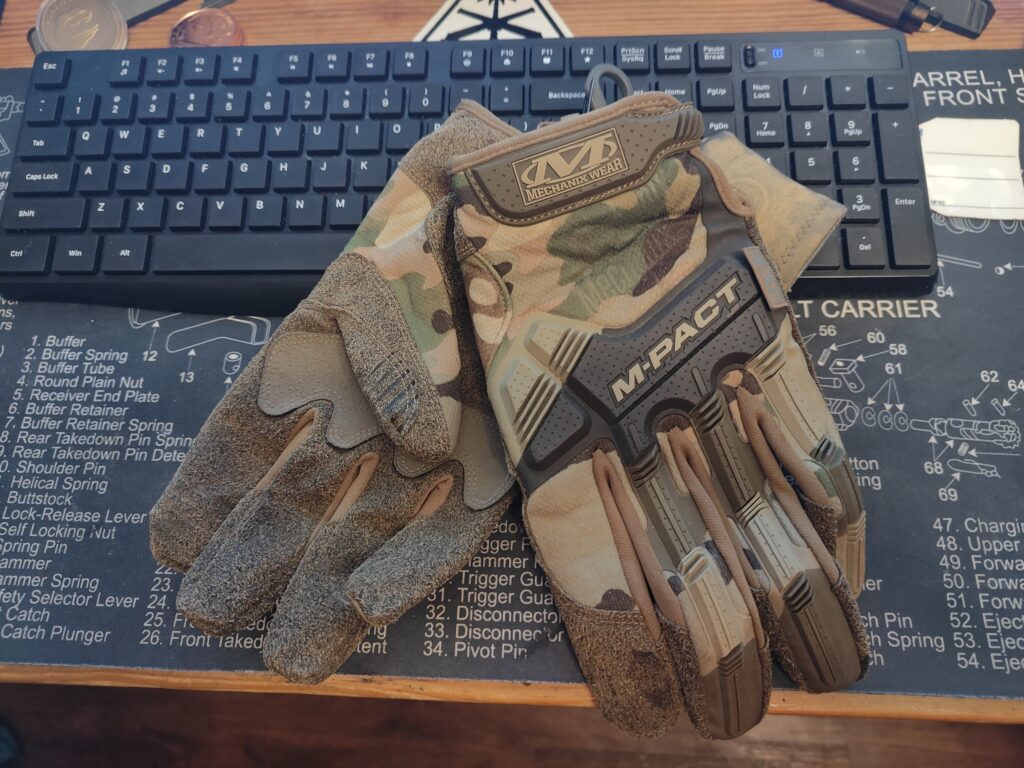 2xl Mechanix M-Pact gloves, in Multicam. Reinforced knuckles and leather palm. $25 at Autozone of all places. Love mine. That's pretty much it… good, inexpensive, comfortable. Just no fire resistance.

Which before I go on, one important thing:
You absolutely have to practice actually shooting while wearing them. Mag reloads (swapping mags out of the weapon that is), loading mags, clearing/locking and loading, as well as failure-to-fire drills, which can be done like I do by putting a 'dummy round' mixed into the mag so's I get a "oops" while shooting. Don't know if any other Hi-Speed Lo-Drag Shooter courses teach this and use that technique, but it's essential that you know how to run your weapon while in gloves.

Hell you should practice in full kit if you can get away with it.

I did at the last Bloggshoot hosted by Borepatch and Divemedic a few years ago when I broke out my full ghillie to shoot my bolt-gun. Miguel gave me some shit and laughed but hey, training/shooting? ALWAYS take advantage of it… even if it WAS hotter than Satan's ballsack that day…. And because of this trial? It worked in that I found out that $20 Ghillie 'wrap' for the barrel tended to fuck up and get caught in the action when I cycled the bolt action… shitcanned that fucker because of it…. Only warning I have is -try- to do it at a range where you're NOT going to be reported as a militia-whytte-supremacist-nutbar.

Now, lastly:
Hard knuckle combat gloves.
This is a pair of the 5.11 model, sells for about $60 +/-:
Now, depending on how much you want to spend, and what you want them made of, then there's a lot to choose from. The thing(s) about the Hard Knuckle gloves is that they are hard knuckle with a hi-impact plastic (theoretically) with padding that cover the knuckles like new-ish Brass Knucks. The advantages of these are:
Impact Protection: The hard knuckles on tactical gloves are designed to provide protection against impacts, abrasions, and injuries. This is especially important in situations where the wearer may come into contact with hard or sharp objects.

Defensive Use: In tactical and military situations, personnel may encounter various obstacles or potential sources of harm. Hard knuckles can help shield the wearer's hands from impacts during combat or other high-risk activities.

Striking Surfaces: Tactical gloves with reinforced knuckles can be used as a striking tool, providing an additional surface to deliver force if needed.

Enhanced Grip: Some tactical gloves have textured or patterned surfaces on the hard knuckles. This texture can provide improved grip on objects, making it easier to handle tools, weapons, or equipment.

Durability: The hard knuckles are often made from durable materials like thermoplastic or reinforced leather. This increases the longevity of the gloves, especially in demanding environments.

Uniformity and Identification: In military and law enforcement settings, tactical gloves with hard knuckles may be part of a uniform or gear standard. This ensures a consistent level of protection and can also help identify personnel by their equipment.

Thermal Protection: In some cases, the hard knuckles may serve as thermal insulation, helping to protect the wearer's hands from extreme temperatures or thermal hazards.
It's worth noting that not all tactical gloves have hard knuckles, and the level of protection and specific features can vary depending on the design and intended use of the gloves. Additionally, while hard knuckles provide added protection, they may also slightly reduce dexterity and flexibility, so the choice of gloves should be based on the specific needs and requirements of the wearer's situation."

Stolen from somewhere, Quora I think, but yeah.
So there you have it.

Me? Hard Knucks? Nah… My hands are too big, and the plastic doesn't line up well on my paws.

Per Usual, YMMV
So hope all is well with everyone!
More Later
Big Country