Greetings Me Droogs N Droogettes!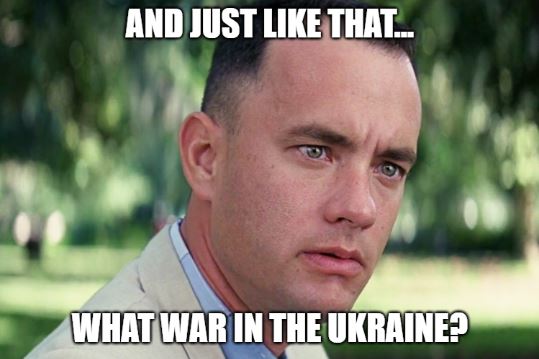 Not even worth mentioning these days…
Unless it's to mention how everything has shifted over to "Our Greatest Ally EVVAR™!" Krainfeld is so passé these days. So much so that well, looks like a LOT of our DotMil aid that went to the Krain?
Guess where it ended up?
Turn up the volume
And, IF it didn't embed, here's the screenshots: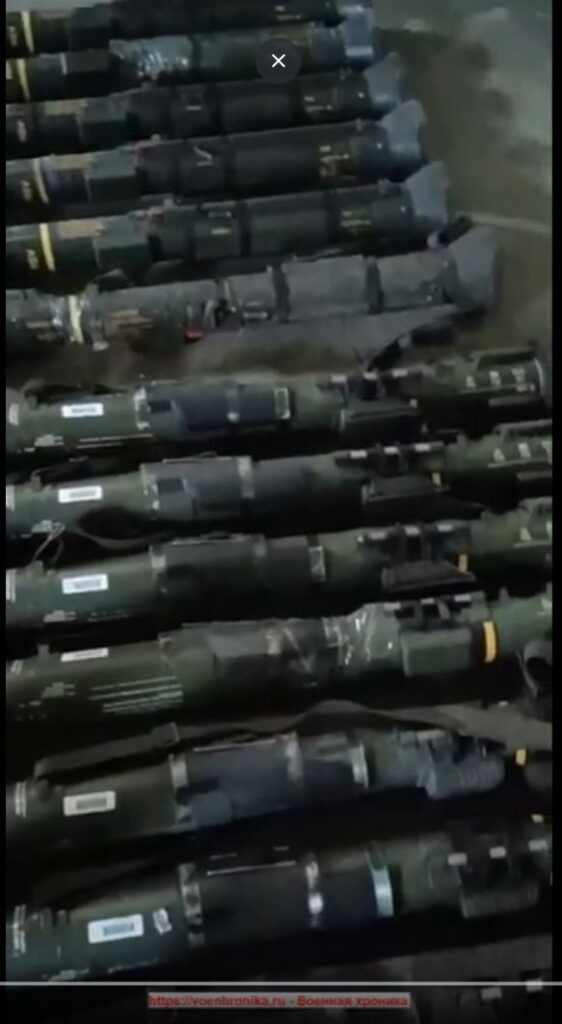 …and…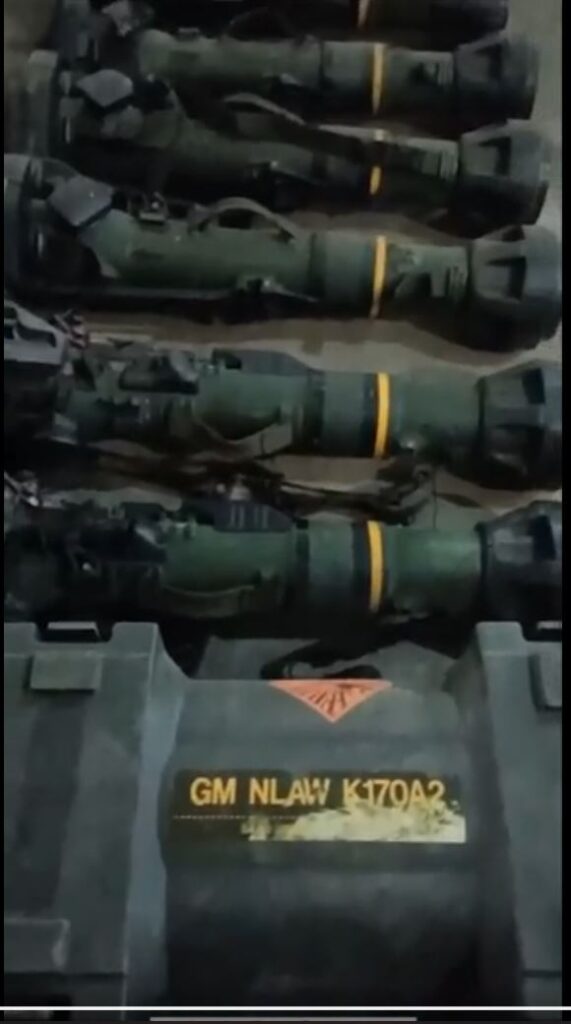 Those are AT-4 and NLAW anti-armor rockets.
The guy talking?
Well, there was no translator but he said "Aloha Snackbar!" quite a bit, so I don't think he's a Krainian. Just a hunch… A LOT of those 'initial reports' that have been scrubbed indicated that a very large amount of weaponry that Hamas had been stockpiling and building up was bought from Krainians or their intermediaries. Which when it comes down to it is utterly hilarious that a Krainian Jew like Krainfeld supplied the weapons to the Hajiis to help slaughter his fellow co-religionists.

The very definition of Irony Aye?
That and the fact that a member of the small-hat big-nose club will sell anything to anyone if it means turning a shekel or three.

I mean I still say we got no dog in the hunt
However, tell that to all the NeoCons who're salivating and waiting for their Raytheon Stocks to go up even more. They've been agitating forever to start 'something' with Iran and now it looks like they might finally have their shot… although what 'shot' that is has me baffled.

I mean we were barely able to 'take' Iraq, and that was after we had bombed the ever loving shit out of them, paid off anyone and everyone we could (lots of Iraqi Generals were paid off to not fight) and generally undermined the entire country before we even started in on them.

Iran? Oh man.
The Persian Empire of Old?
I have no idea who thought that taking on them was/is/is going to be a good idea. Yeah, the Mullahs made us look bad, but hey, literally it was our own fault in that WE overthrew r/theirguy Mossadegh and installed the Fucking Shah in his place…that shit really fucked things up for us.

Again, thanks to our CIA again for stirring the shit-pot.
I swear if I didn't know any better, they sure as hell ain't on our side from what I can tell. Dumbasshattery every. single. time. you turn around. And ALL of them gathered from the 'best of the best' schools donchaknow?

Part of the problem is that despite the locals pretty much growing weary of the Mullahs in Charge, the Mullahs are still "their guys", which means IF we do something exceptionally untoward Iran, they're going to rally behind the Mullahs. Not only that, but when I mentioned the whole "Persian Empire" thing?

People over here have no idea how important that ancient history stuff is to them…in Iraq, they often referred to themselves as "Babylonians" no joke. The Iranians still talk about the Persians, and how they'd conquered the majority of the known world 'back in the day.'

Granted it was all pre-Islam, which is something they sort of 'gloss over' but to them? That history? The unconquerable kick-ass Persian Empire? Them being the (albeit fallen) Heirs to that Empire? Yeah.

We starts some shit with them, and man
It's gonna be on like Abdullah-Kong.

Add on the vastness of the country too.
It's fucking HUGE
And currently, we're not in any position to do anything except lose some Carriers and people unnecessarily. The only thing we can do is essentially wipe out any remaining good will that was established by Orangemanbad. Which in fact may just be the reason they're doing it. For whatever reason, they (the Fucktards In Charge behind the throne) seem hell-bent on the Kulakization of Orangemanbad and ALL of his works, no matter how good they may have been.

So, have to see where this goes.
I do know I'm keeping a close watch on things and keeping my shit near to me.
More Later
Big Country