Greetings Me Droogs N Droogettes!
A -wee- bit hungover this A.M. from hanging with Wifey's Lil Brother. Had a lot of fun exchanging some stories and we found 'common geek ground' when we started talking about, of all things Doctor Who. He got introduced to it when they rebooted the series with Chris Eccleston, after which he went 'backwards' and started watching older versions of Who. Now, as far as Eccleston, a lot of "Whovians" didn't like him, however I had no issue with him playing The Doctor.

In fact, episode six of what they're calling "Season One" (which pisses me off… acting like the previous 26 seasons didn't exist) was actually a fave of mine…"Dalek" showing the last of the Daleks and it's fate. Pretty Good IMO.

That being said, there is only one True Doctor: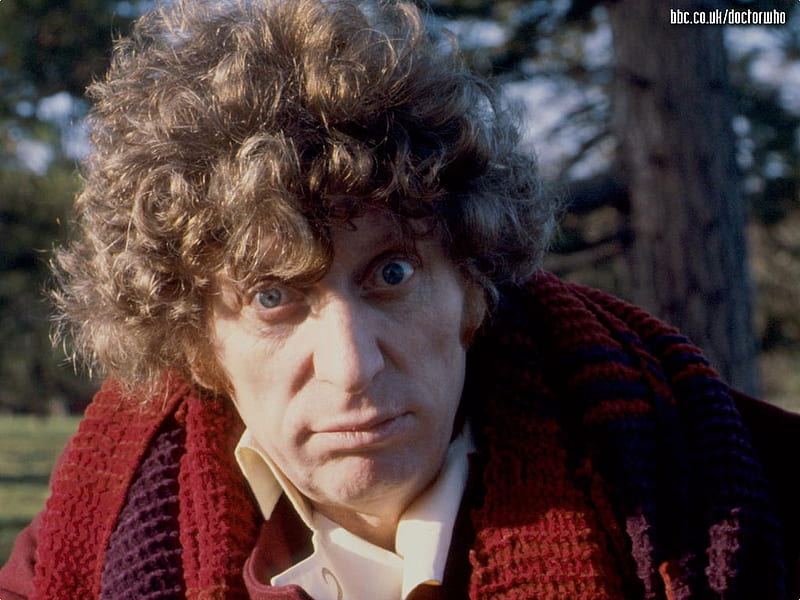 Can I get an "Amen"?

Tom Baker… the definitive Doctor IMO.
Got a true story about him that maybe I'll pass on at some point. I have a honest-to-gawd handwritten thank-you note from him, to me. A gentleman in every way imaginable.

Anyway
We watched the 'Attack of the Cybermen' series… for those not in the know, Doctor Who when Mr. Baker was running the show, was serialized like the old Flash Gordon and Buck Rogers stuff… 4 nights, one major plotline, which each show ended with a cliffhanger of sorts, with the 4th episode being the resolution. So we (BIL and I) had a good night hanging out and beering it up, hence todays 'issues'…

Now, today after work I came across a group on Blab that's called 'Greentexts' which are stories pulled from 4chan. OMG some of them are brutal AF so I figured since my brain is still a bit fuzzy, I'd throw this at y'all for S&Gs (Shits N Giggles to the uninitiated).
First One: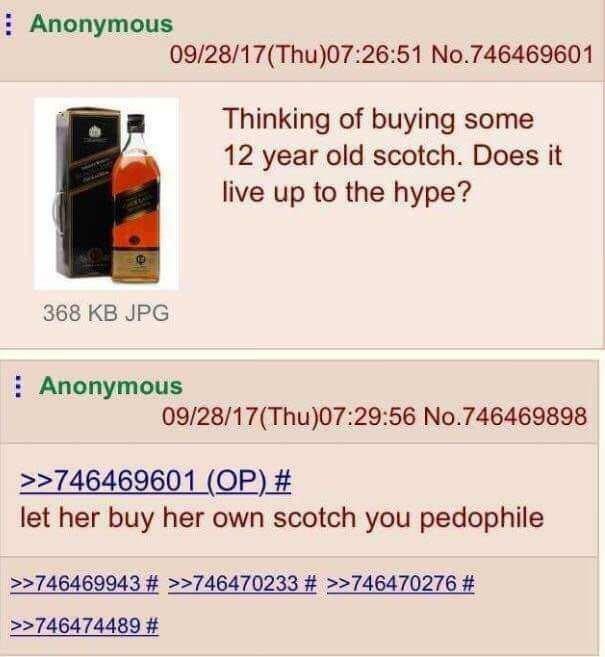 Got to admit, I LOL'd on that.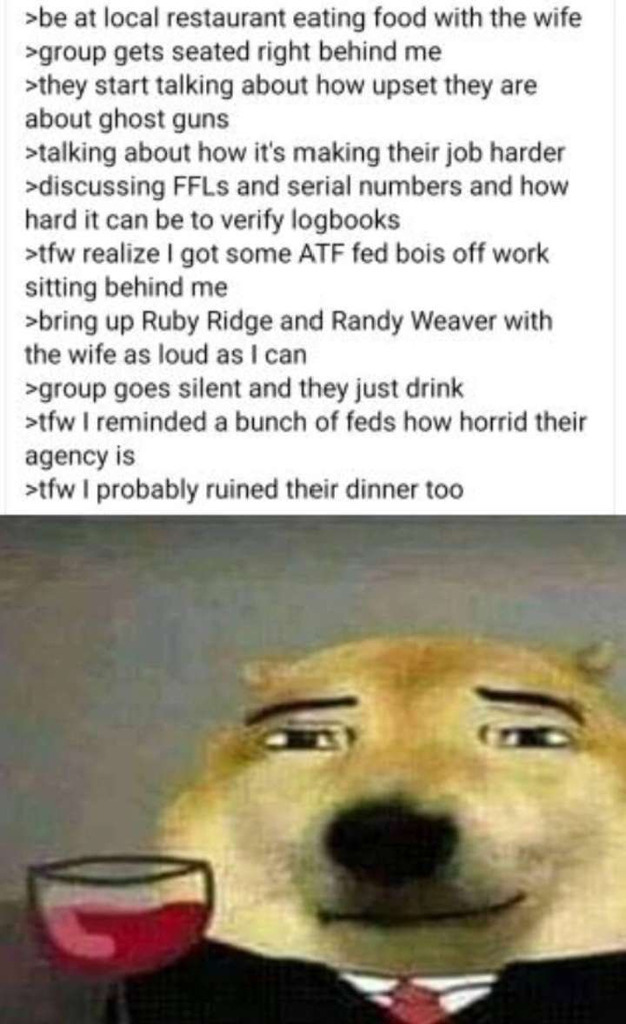 Heh… Here's your Crown, King.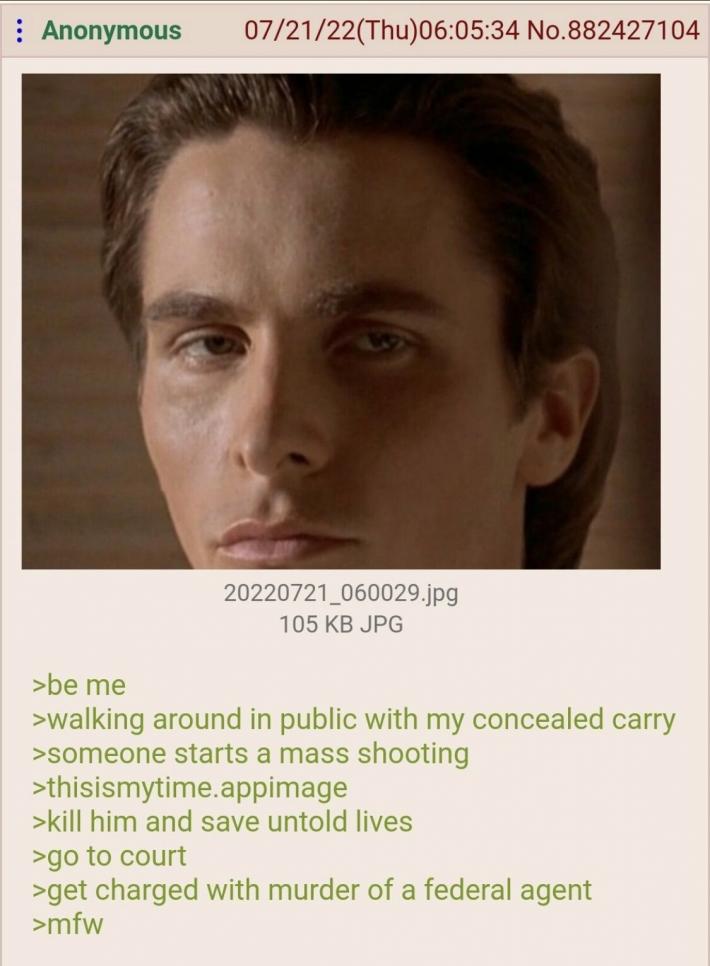 No shytte Aye?
That'd be my luck for sure. Now, the next one is not in the 'humor' category but the one called 'things that make you go Hmmmn'…
Uhhh yeeeeah…
Wee bit disconcerting methinks.
And then, filed under 'gross but funny':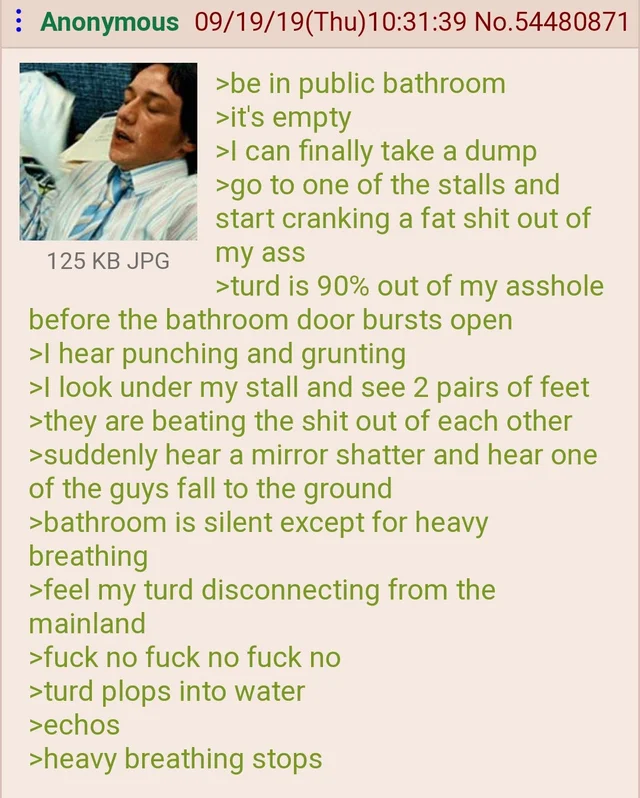 "I'll take 'Things would suck' for $500 Alex"
And going on the 'chan wouldn't be complete without some good ole racism: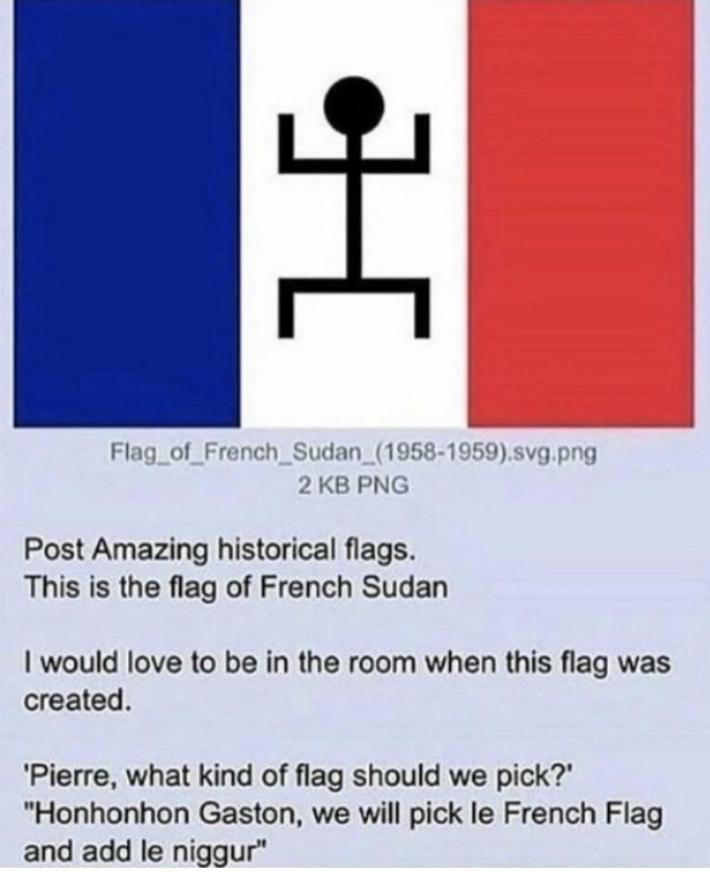 And Lastly, under "The Truth Hurts", I give you:
Hmmn…
So, doing a Russian Ration for the Stack on Sunday. Hope my guts can handle all the weirdness.
Hope you got a laugh or two out of those
So More Later
Big Country