Greetings Me Droogs N Drooettes!
Another fine fine day that passed by without incident. I.E. Krainfeld must have been told that the blow-flow would be shut off IF he had the balls to go through with nuking that nuke plant at Zaporizhzhia. (Hey! I was only two letters off on my spelling of that! Go me!)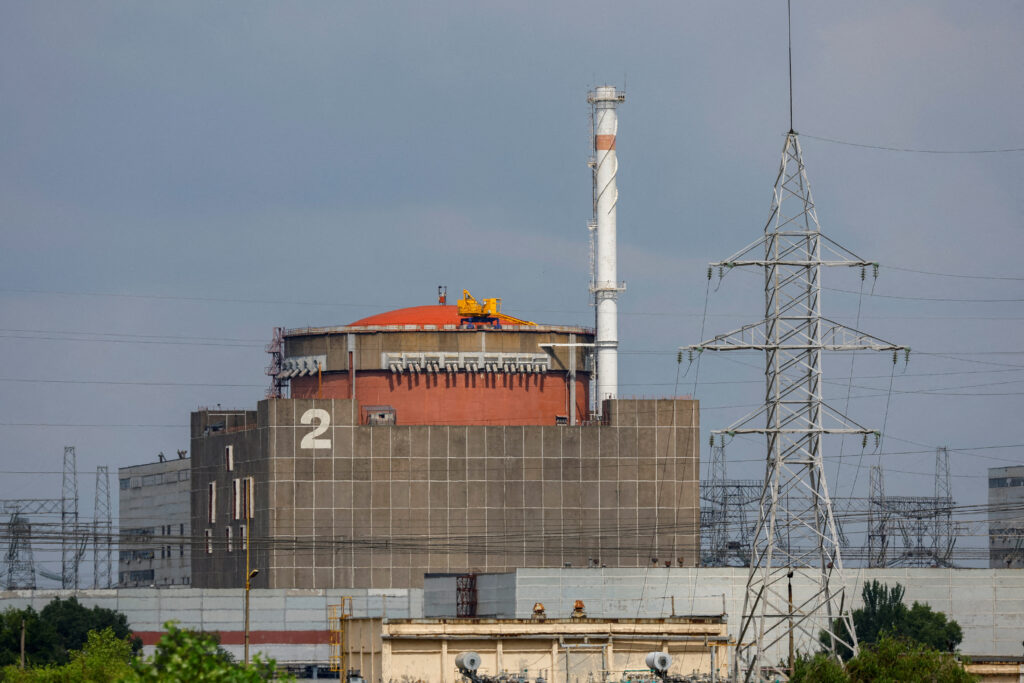 So mad bonus points.
Although I was mildly concerned. One thing that had me get a bit twisted in the lead-up to that was over the weekend, Wifey found this place called "Hot Picks". It's a resale store that stocks returned merch from the Zon, among other places. The prices are set by the day of the week, with Saturday being $10 for anything and everything in the store, 'cept for some big ticket items like Bread Machines and other BIG kitchen gizmos. All the stuff is boxed, and you're not allowed to open the boxes. You -can- get in line with up to 4 boxes, and the put-upon store slaves will open it for you to inspect.
It's about as ghetto/hood as you'd expect.

Lots of 'muh diversity' trying to get good shit cheap, so, ergo, all the good shit gets picked over pretty quickly, although they do reload the bins periodically, and there's a mad scramble to grab the shit, any shit, and see if you want it after. So, she digs this sort of 'bargineering' shit… Pre COVID, she had me dumpster diving… and truthfully, pre-COVID? We found a LOT of good shit in them Dumpsters… Try Yankee Candle post Christmas Returns… we found like what would have been $400 worth of NICE candles in the trash man!

My scrounger/Ferengi Senses DO love a good scrounge. No shame in it. Hell, the best find I've ever had was TWO complete Dell Computer Business Systems…2 Optiplexs… can't remember which company it was, but it wasa national chain that shit the bed, and for whatever reason, the staff shitcanned two complete workstations. I reformatted them, gave one to an employee of mine who's kid needed a school PC and she was broke as a joke, so hey… good Karma.

Anyways, part of my being uptight and NOT mentioning anything is the gizmo -I- found. Namely this:
Brand New-in-the-Box. The box showed -exactly- what it was… Seems that no-one was interested in it, so I was like wondering "Is this a hint?" 'cos God knows, sometimes a clue-bat comes and shwacks you upside the nugget. The trick is to realize said clue-bat has done whacked ya.

Of course I bought it. Not for nothing, between a $10 cost, and the "Better safe than sore-assed" I grabbed it up. Works well too that I can see. No idea why it was returned, but now I've got three different monitors. The one that I built (which I don't trust) the one someone sent me (a phone dongle that seems to work, and now this handy-dandy gadget. Gretchen of course was like "OF COURSE you find some sort of 'survivalist gear'!"
Not gonna lie
Tis the way I'd want it to be Aye?

Now if only they had a "Hot Picks" but specifically for Army Surplus… and I don't mean DRMO. Gawd I hated trying to buy from DRMO… DRMO for you civvies is the Defense Reutilization Marketing Office, or as I've found out is now the DLA Disposition Services AKA the Defense Logistics Agency's Disposition Services. It's where the DotMil shitcans it's used gear… some more used than others. It's where all your Podunk fucktard Local County Mounties and Policefags get their MRAPs and Machineguns.
They used to hold auctions… live auctions back when I was still in. Problem was the local surplus stores pretty much had everything locked down… corrupt bidding, fixing, you name it. Made it a regular guy who was just looking to get some excess ammo cans or gear didn't stand a chance at buying –anything-.
From what I can tell, it's alllllll internet Ebay style now.

Kind of good, kind of bad. Makes it impossible to get shit that used to be a lot easier to find. Anyways…

So, the world hasn't blown up yet
Although shit in Fwance is either still popping or not?
Tough to say since the closed the web down there… and on that,
I did read an interesting article this A.M. and the link is HERE

The TL;DR is this:

Fwance has been a bunch of 'naughty frogs' as of late, trying to play both sides of the coin, meaning the GAE, as well as the BRICs kids. Because of their audacity, the shit hitting the fan in Fwance is, by extension, punishment for being non-supportive cheese eating surrender monkeys about the Kraine. You have to RTWT to get the fuller picture, but essentially, each time the Fwench start getting all Gallic and Snooty, bad things happen and the filthy rat claw traces go back to the CIA and others who cause 'things' to 'happen' and oh look, the Fwench are back following the Party Line.

One specific example is how the Haitian President Aristide (re-installed by the US) did the usual blaq-thang and demanded reparations and restitutions for the French fucking over Haiti since time began. Seeing how reparations for 'muh diversity' and 'hug your monkey' seems to be in vogue, it was starting to look bad for the Fwench.

Essentially, the US installed Haitian Prez started calling for reparations when the Fwench refused to 'back our play' in Iraq in 2002/2003. Now, the article doesn't go into –exactly– what deal was brokered, but "all of a sudden" in 2004, the same CIA Guy who installed Aristide uninstalled him like a bad piece of malware from a laptop, and hustled his ass out in 2004.

Make of it what you will, YYMV, don't run with scissors, nor taunt Happy Fun Ball.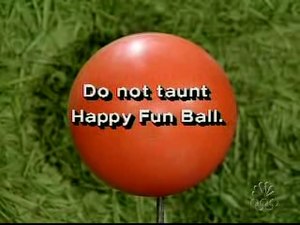 So, if anything, that article opens one up to just how fuckin' crooked this ENTIRE world truly is. And just how absolutely powerless we as individuals are to change things.

Leastways for the moment.

So make sure you do your part to at least try to meatspace some folks. You don't necessarily need to go full bore… just try to be a good neighbor, identify local collaborators. Make an intel summary of your AO… Remember, this coming time is going to be a mad shitshow. Your skin more than likely is going to be your primary identification/uniform. See if you can find out what churches locally are doing, either good, or bad. I know for a fact my local Catholic Church is balls deep in the Poz to the point that they've been making rumbles about "….assisting our brothers and sisters in Christ from South of the Border…"

My understanding is that went over like a wet fart.
For now…
So, do your homework. Work on your Comms. Do checks and services on your equipment. Get the oil changed in the Car. Top off the gas in the car. Rotate Mags. Clean your weapons again. All the stuff Momma Sarge would be up your ass about on the daily. I know there's only -so much- one can do, but what I do is every. single. day:

I write down something that NEEDS to be done,

Something I DON'T want to do (not necessarily the same thing)
and
Something that will IMPROVE my circumstances IF the shit goes pear shaped.

If I get Two out of the Three done? I'm a happy camper.

What have YOU done today to get ready?

More Later
Big Country