Greetings Me Droogs N Droogettes!
Monday and the 'usual' around here, 'cept the house is trashed LOL. A 4 year old and 5 year old can cause a LOT of messes/chaos/insanity. To the point yesterday? I was at the keyboard all ready to do a BCE poast as I had already done the substack, and I passed the hell out.
Like literally
Sawing logs in my chair. I was wiped out, and that as they say was that. No alcohol either as the VA has me on a new med that I can't take with any booze at all so I'm on the wagon whether I like it or not. Not too big a deal but hey, I figure the $$$ savings will do me good.

Now, for all the bluster all around, Aesop went off on a rampage about how Putin is done (in simplest terms). Truthfully I don't care to a point. He's taken me off his bloggroll for whatever reason but hey, his house, his rules. My house? I keep a bunch of folks up there who don't reciprocate. Basic politeness and all that. My issue with wanting to keep Putin where he is right now has a LOT to do with why I want to see Slo-Joe stay in place.
The alternatives are far far worse IMO.
Here, we got The Whore of Califrutopia, Kameltoe. Giggling, vacuous, stupid, inept, and bumbling, and these are her good points. No way in fuck do I want to see her running the show, not that Slo is… I think we have more of a Edith Wilsononian thing going on here with the Babysitter Jill trying to run the show with the various factions behind the scenes doing their own thing, regardless of what the law and constitution say, hence why Hunter is getting off scot-fucking-free.
On the other side of the Atlantic? The possible front runners are listed below:

We got the current Russian Security Council Deputy Chairman and former Premier/former President Dmitry Medvedev.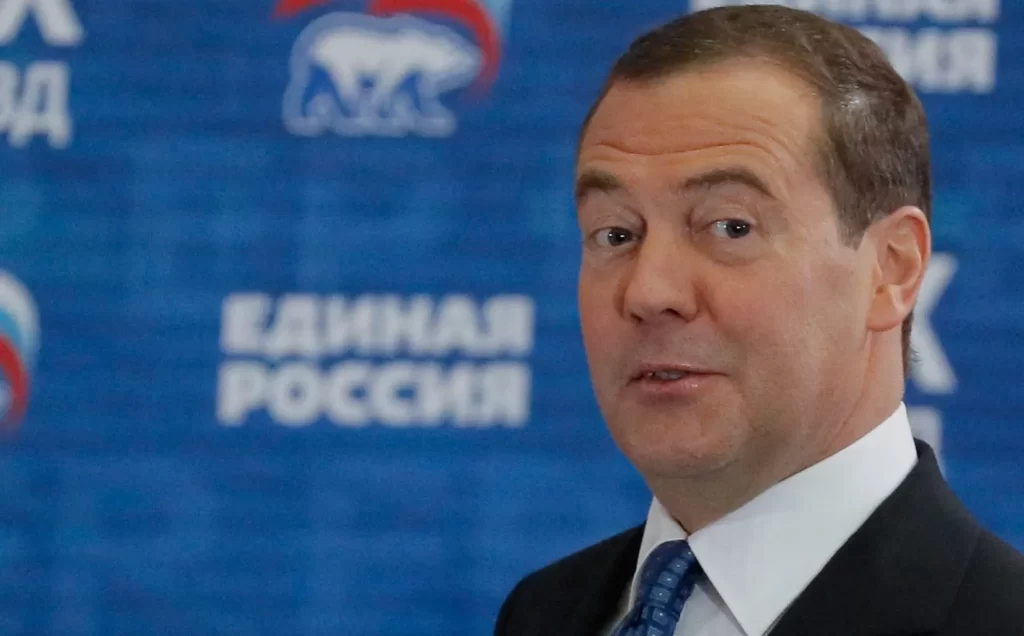 This guy? Hardliner for Mother Russia. This guy has been making some seriously over-the-top threats against everyone who's been behind the Korruptokrat Krainian Kockaine Klown Kar show… as in "Nuke 'em all, for God will know his own."

The other guys seem to be Putin "Yes-Men" but that doesn't mean they'd follow the same script. Thing of it is, the real word slipping out of Russia is "Why haven't we crushed these fucking pissants yet?" One of them is the former head of the FSB (the new KGB, same as the old KGB or FBI) is Nikolai Patrushev.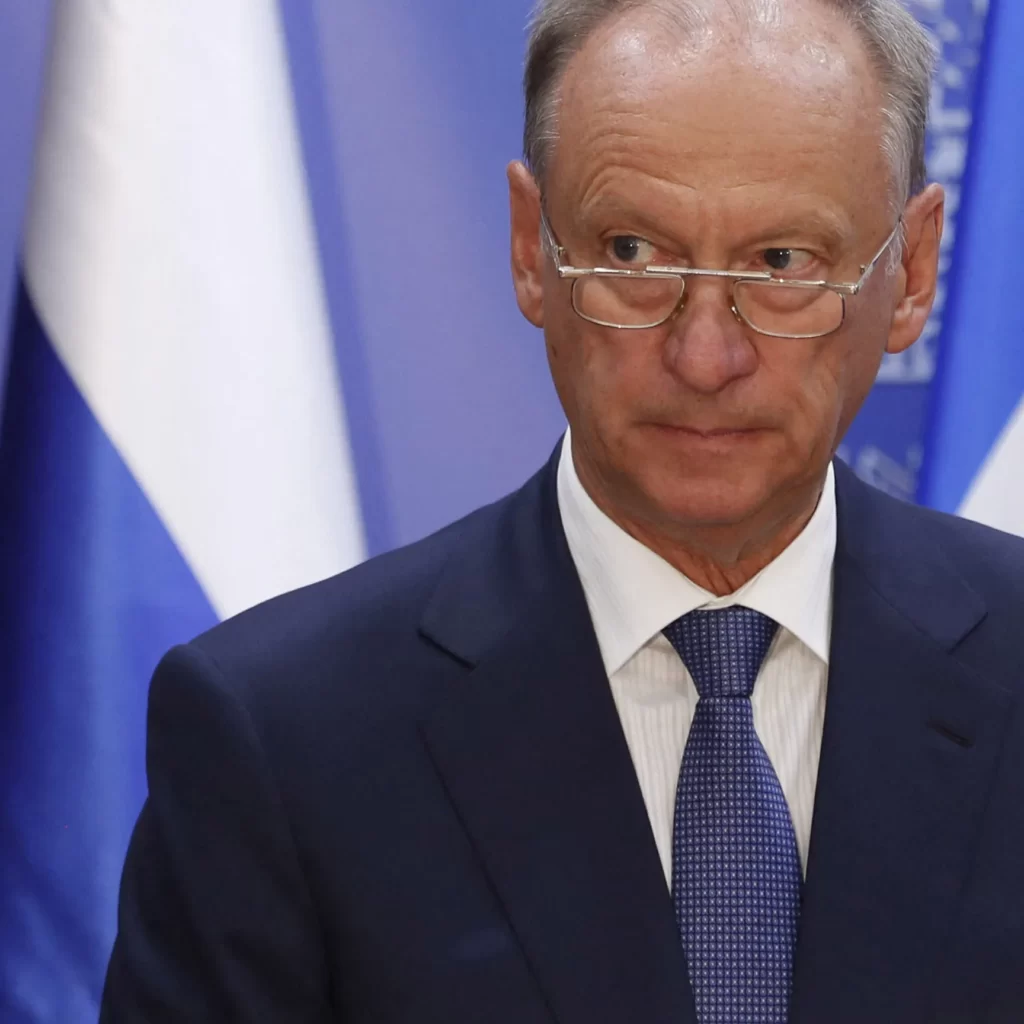 This guy again, is a mad-dog hardline (by OUR standards) however, he's two years older than Putin (71), and a lot of observers think he'd be 'transitional' because waiting in the wings…

…is his son Nikolai Patrushev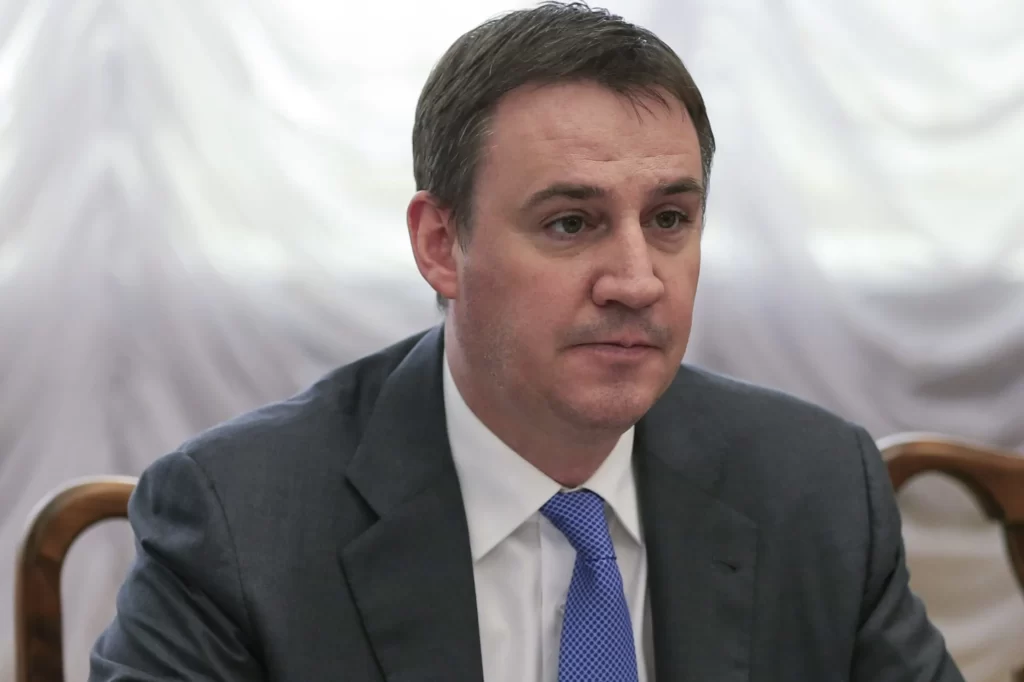 44 years old, former FBS agent, got his tickets punched in all the 'right places' so to speak, and is currently the agriculture minister, appointed in 2018. He also ran the state-owned Russian Agriculture Bank. If anything, he's a bit of a wild card, but is a 'princeling' so to speak, coming up in Dad's footsteps, and if it's like Father, Like Son, then yeah, NOT someone I want in charge.
Besides all the foaming at the mouth that "Putin wants to take control of Europe" and "He wants to re-establish the old Soviet Union!!!" and whatnot? Bunch of bullshit. Vlad had a good thing going on (up until this whole shitshow). He was at the top of his game, master of all he surveyed. Richer than any of us could even try to imagine, wielding mad-power if he wanted, the only thing he wants is for OUR fucktards to leave him and his fucking country alone.
BUT 'the same old suspects' (every. single. time.) couldn't wouldn't and haven't left the fuck alone. Problem is, they seem to think they can control the whole scenario, without the innate understanding that this time? This ain't a third world bought-and-paid for dictator. This's a nuclear armed country they keep harassing and man, it will not end well for these sub-basement double digit midget IQ 'elites' and their cheerleaders WHEN, not IF they decide "enough is enough" and then?
Well, at least I got to bake a cake with my Gran.
More Later
Big Country