Greetings Me Droogs N Droogettes!
So Putin's pet-attack dog Prihgozin is in 'open mutiny' against the MOD. Truthfully I have no idea on how this plays out… as the meme I made this a.m. and threw up on Gab said:
No shit Aye?
The only concern I really have is that in almost every single dystopian Apocalypsefestivus novel I've ever read… like almost every instance, the discussion of pre-war conditions mentions "Russian Civil War" as one of the causes of the inevitable Nookular War.

Me?
My take?
Me and Big K made a cake.
She did all the pouring in of the ingredients.
Then I 'helped' her with the mixing (so's it didn't go alllll over the kitchen)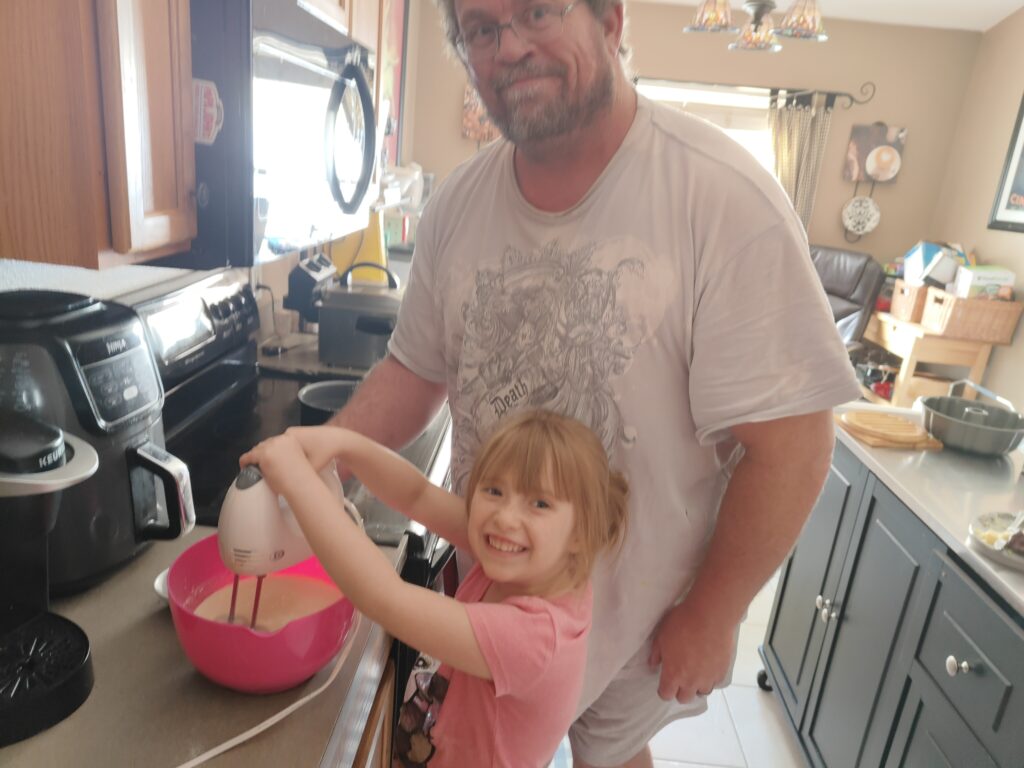 Frosting it'll come later.

So hope everyone else is having a mellow Saturday
I'm not letting the world interfere with some good times
More Later
Big Country