Greetings Me Droogs N Droogettes!
Per Concerned American over at WRSA, he suggested that I do up a s.s. (substack) on how to try to effectively deal with a Patrol of Infantry in the odd occurrence of having to deal with "troops in the open" so to speak. I dropped it there, but quite a few folks don't "do" substack, so I'm dropping it here as well. (Re-reading it, personally, I think it's one of my best in a while)

Now, not for nothing, it's a tough row to hoe so to speak.
Using what -I- lern't back as a Green Grunt, there's a few things that need to be kept in mind, especially in light of what exactly we're lern'in about in the Krain.

One thing that's completely and utterly changed the nature of Infantry warfare is DRONES. I've never had my asshole -clench- up so much as watching the vidyas of a single small loitering drone dropping a small bomb on some unsuspecting grunt in a trench.

Shit just didn't exist back in the day, Thank God.
Case in point: Drones Killing Grunts

As well as the "playtime" drone vidya with Brandon Herrera and Garand Thumb: This Made My Asshole PUCKER

To the point for fun, there's a $40 mini-drone on the 'Zon that Sapper and I bought that we started fucking around with, which will be a poast on the blegg (or here) in the near-future. $35 plus shipping. It's teeny, but hey… might have some reviews later as man, fucking around with a drone has taught me a few new tricks… specifically that drones are the new wave of anti-infantry tactics in the future.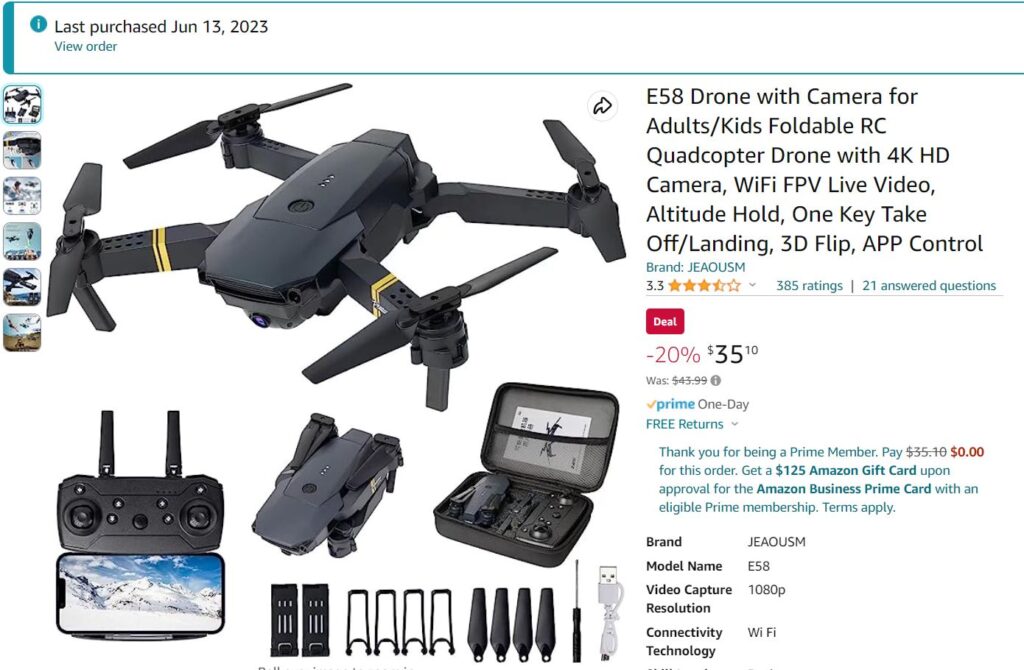 Mind you, this's an itty-bitty toy
BUT
IF finances were available, (the drone in question is like $2k) then it'd be much more 'potentially lethal' in that it could possibly carry a lethal payload, which is something 'reg'lar folks' like us who may-or-may-not be up against "Regime Forces" in the future to keep in mind.

Lord knows they'll sure AF be using their drones against us.
BUT
That being said, let's break it down like Barney, shall we?
The "Modern Infantry Squad" is now 'broken down' into a 9 man sized element that can fit in a Mechanized vehicle, either in one or two, dependent on the makeup of the higher unit elements, i.e. IF the squad is part of a "pure Infantry" element, like part of the 10th Infantry (Mountain) Division, then they tend to lean in more towards a non-mechanized grouping.

HOWEVER
As the world has gotten past the majority of "pure Infantry" (i.e. you walk and road-march and patrol EVERY via LPCs (leather personnel carriers, known as "boots" to regular folks) the reality is that even the Infantry has gone mechanized, either by Stryker Brigades, which utilize the M1126 Stryker Infantry Carrier Vehicle. It can carry a 9 Man Infantry squad internally, and is supported by either a 40mm Automatic Grenade Launcher or Browning M2A1 .50 Cal machine gun mounted on the roof turret.
Now, IMO, the Stryker is a piece of overly-complicated piece of mechanical shit. I saw faaaaaar too many of them returned to Kuwait while working the GMASS contract coming back with blown trannies and engines, and electrical issues. NOT a popular vehicle with the grunts, never mind having rubber tires (easily shot out) and thin useless armor that burns…
Now, the Bradley does the same thing, meaning it's a bit more mechanically reliable, BUT it suffers from the same under-armoring.
Both are made of a hybrid aluminum-magnesium armor, that once it catches fire, that's all she wrote. Case in point:
Brads, when they start to burn tend to slag the fuck out.
The turret on that one? Melted right into the hull as you can see
Hell the hull itself is slagged onto the back deck…
So, in the case of this particular 'mental wargame', keep it in mind that IF you can hit them when they are still 'buttoned up' inside the track, then you're two steps ahead of them, as man, those fuckers burn baby. Better IF you can, to hit them whilst 'buttoned up' (meaning troops still inside) and as they, the troops try to panic-dismount as the track/truck is burning the fuck up, you can far more easily pick them off by onesies-twosies.

Jes' Sayin'
So…
Now… say they DO manage to make it into the area of operations you've been sneaking and creeping in… Odds are, well, it's NOT going to be A squad of dismounts. It'll be much, much more, along with support in the 'background, i.e. drones, AH-64 gunships and/or Fast Movers like the A-10 CAS (Close Air Support) or F-18s.

IF you hear jets, call it a day. Until such time as you've captured significant ADA (Air Defense Arty, AKA Stingers) you are purely fucked.

Now, an Infantry squad… the make-up of it looks like this: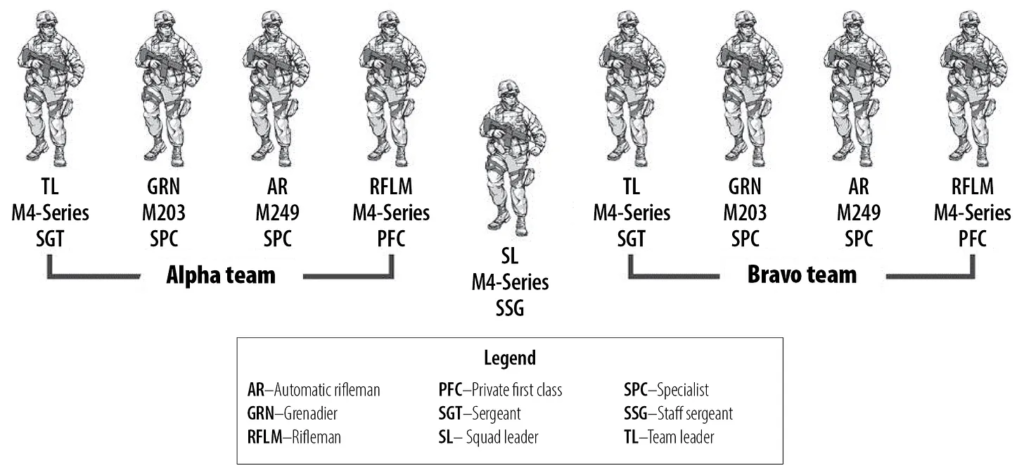 Let's say for THIS instance, you got ONE Infantry Squad who was close by.

You got the Squad Leader, Two Team Leaders, Two Grenadiers (now armed more than likely with the H&K M320 40mm launcher) Two pure Riflemen (privates more than likely, the new guys so to speak, more on that in a few) and Two Light Machine Gunners, running M249s, although I have seen the integration on an M240B in an new ergonomic squad… YMMV.
Now… let's just say You as the OPFOR (Opposing Force). You got three guys. Two Bolt Action Deer rifles in 30-06, and One Bubba with a Converted AR-15, say 20in Barrel, with full-auto capability. You have 2 Molotov Cocktails available.

You, however, are on the home turf.
You hit a supply truck earlier. However, the QRF (Quick Reaction Force) managed to get ONE squad there, and you have them combing the woods for you, as they saw you and your bros via UNARMED drone and thermals. The drone couldn't loiter, so the Squad has orders to search and destroy/capture if possible.

They're in a standard file or staggered formation:

Or Staggered: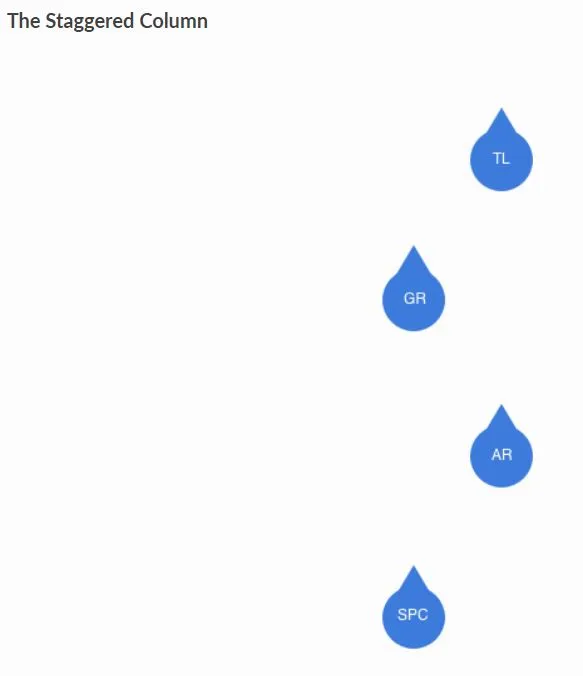 Now, the File is usually employed in a dense woodline, where they need to keep an eye on each other, lest someone get taken out. Standard Ranger File is a 5- to 10 meter spread, but that's provided that they can keep visibility on each other.

The Staggered formation is usually on roads and hardball… one side of the line is on the left side of the road, and the other on right side, and depending on IF they get ambushed, then they maneuver as appropriately.

It also means that the team is not exposed in the centre of the danger area and can more easily reach cover and concealment on either side of the road.

Now… for OUR tactical sandbox exercise, lets say the 'Regime Troops' are following a wood trail… specifically one that YOU used, and that the drone spotted you on. It's pretty dense, so 5-7 meters apart… They've broken into two elements, the first being in order of march:

Team Lead/Point Man
Grenadier/Radio Man
Rifleman
Machine Gunner

Then, the secondary part of the squad is on 'trail' (following behind)
Squad Leader (SSGt or higher) and his Radioman, who usually has a 40mm grenade launcher, as well as the Squad Radio.

This element is the two elements aforementioned elements, being made up of the Squad Leader and his Radioman, even though he (the Squad Leader) has (as well as the rest of the squad these days) his own short range communications via AN/PRC-152 Falcon 3 Handheld radios and headsets.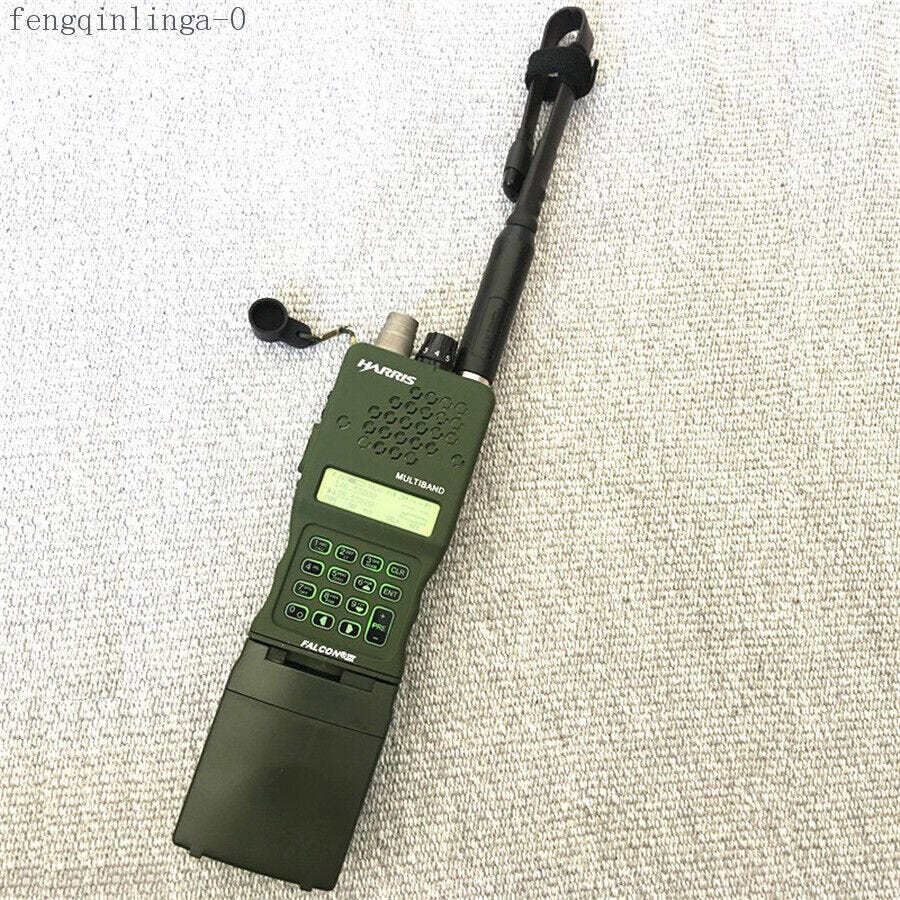 ID'd by a short whip antenna and usually chest mounted with either a handset or IF they're hi-speed, a integrated headset.

Now, that being said, the Squad following outside of the Squad Leader and his Radioman, they'll be in a rough approximation of the first part of the guys on the road march. Now… Yes, the Squad Leader is in command, and thereby dangerous.

HOWEVER
The most dangerous motherfucker out there?
The Squad Leader's Radioman
That Radioman? He has a more powerful radio set, possibly the AN/PRC 158 Multi-Channel Manpack.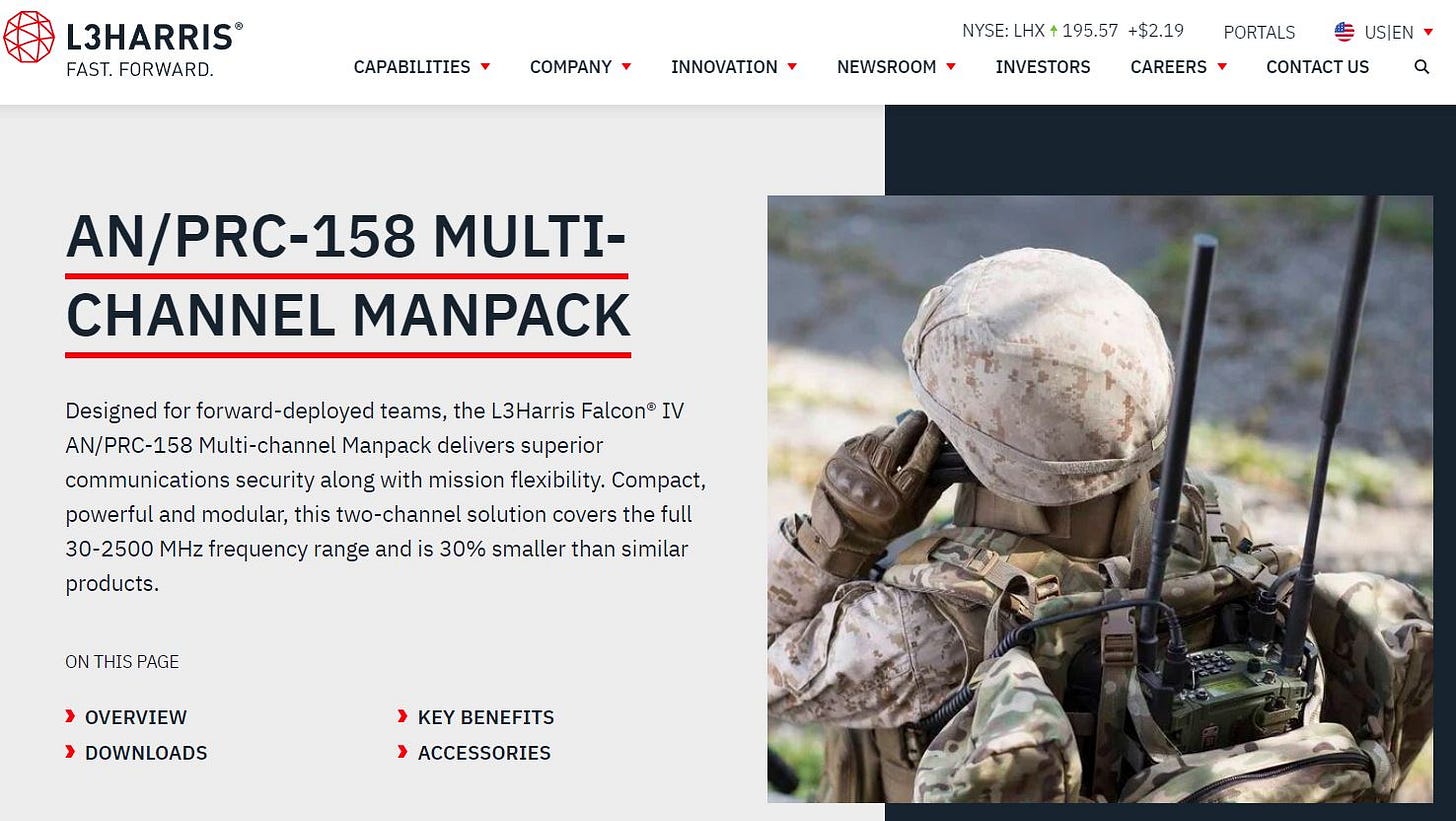 Notice the two larger antenna?
Critical Party Info:

That Guy Needs to be a Priority Target
Shoot his ass FIRST

"Why?" asks you?

Well, it's because that fucking guy has the ability to multi-channel call for Artillery support, Aircraft support, and a LOT of other shit that can 'bring the pain' on you and your two buddies. When you hunker in, and get ready to "pull the trigger" THAT fucking guy needs one through his chest, and if it doesn't fully go through him, you need to put another round through that fucking radio, otherwise you're all fucking beans-on-toast. Not only that, but by dint of being the SL's radioman, he knows how to call for fire on his own. The Squad Leader, yeah, he IS dangerous, but eliminate him from the ability to call for fire/support? He's just another rifleman.

No Matter what, that dual-antenna guy, wherever he is in the formation?
You have got to kill him, and if not him, then the fucking radio.

So, In priority of targeting:
The Radioman with LOTS of Antennas
Then
The Machine Gunners.
You need to make sure your merry men, all three of you have the ability to survive this encounter. If the Machine Gunners 'get it on' and start doing a massive suppressive fire thing, you just might be in trouble. My advice, as "rambo-ish" as it sounds is have the AR guy hit the radio man as an opener, and HOSE Him the fuck down, especially to make sure the radio is fucking wasted, and then, the two guys with 30-06 deer rifles hit the two machine gunners… in the machine guns themselves.
Dual Purpose.
Sounds stupid, but roll with me here.
Infantry Machine Gunners tend to carry the weapons low… below the body armor and at crotch level….(see where I'm going with this?)

IF you have two guys who've been hunting deer their entire lives, and they're madly proficient in using their 30 aughts, then having them aim for and hit the M249s or M240s only makes good sense.
It's going to destroy and/or disable the weapons
The round, being a .30 aught, is probably going to cut right on through the weapon, and totally disable/wound and/or possibly kill the gunner.
The disabled gunners, who were carrying the now-kaput weapons, well… all that shrapnel and bullet pieces more than likely hit them in the balls and dick, which is going to ADD to the chaos… I know I'd be screaming like a bitch if my junk got blow'd da fuq up… Jes' Sayin'….
Win-Win IMO
So.. You've wasted the Radioman with contact with Higher-Higher

This's a good thing

Then you've eliminated not only the machine guns, but the gunners, who're probably screaming 'cos that kind of wound is usually crotch high as where the M249/M240 tend to sit when you're carrying them.

You now have a Squad Leader, two Grenadiers and two probably noob Riflemen left. The Noobs are more than likely (and I've seen it IRL) panic and start dumping mags like a motherfucker…. Not a bad thing, IF you stay low… it means they're going to be out of ammo mucho pronto.

Next job, if possible is to shoot the Squad Leader. They tend to be the guys pointing, yelling and generally being obvious in a situation like this, trying to get control of an out-of-control clusterfuck, which is why generally, they have a short lifespan in combat.

"Follow Me! I am Infantry" will getcha kil't every. single. time.

Best Bet at this point IF you get fortunate enough to either kill/wound the squad leader is drop the two Molotov Cocktails in the mix. Fire causes chaos… Light 'em, throw them, and be prepared to have to shoot them as well, as IF they don't hit a rock, they're not going to break… either way, as soon as you get a chance, you need to do the "bug-out boogie" 'cos unless yer deep in friendly territory, you can for certain that the Cavalry is on it's way.
Run away to fight another day.
But hey… hopefully this gives you some insight as to what you have to factor in.
MOST IMPORTANTLY
No matter what, the enemy is, for the most part ALWAYS going to have better support (initially) Better communications (initially) Better fire support and/or aviation assets, as well as observational abilities, i.e. the aforementioned drones.

All that taken into account, you can still kick the shit out of the Regime Troops IF you THINK.

Ask the fucking Afghans and Iraqis, as well as the Irish (h/t Art Sido) how it worked out for them.

More Later
Big Country