Greetings Me Droogs N Droogettes!
Well, despite Aesop claiming >only< 6 tanks were wiped out, MY sources have given me a major inside line and maaan… The Krainians hit a stolid wall of Russian Steel and landmines, and got wiped out.

Current estimates are 10k worth of casualties, and almost ALL the Leos either blown up, or mechanically broke down and possibly repairable. The actual functional number of Leos sent to begin with was 18.
10 of them were taken out.
4 in the minefields, and
6 via Lancets.
4 were mechanical breakdowns.
4 never went out b/c they were still INOP as they'd used those for parts to get the other 14 out in the field. (think cannibalism for parts) They also lost the two Danish provided engineer vehicles, and a BUNCH of -other- stuff. MOST of their new SAM toys… seems that Lancet is a bad-ass MoFo of a drone.

Hence also the absolute pants-shitting panic induced that caused the Brit Ministry of Defense to call up the Krainian Koked Up High Kommand and tell them to not let the Challengers roll out, as they knew that Krainians were as fucked up as a football bat on this one, and they sure as fuck don't want the Chobham armor falling into the Rus Hands…

And the Krainians never even made it to the 'real defensive line'… ALL of this happened at the FEBA… the Forward Edge of the Battle Area… The Russians are famous for defense in depth. And as Simplicius has turned out to be correct again:"… This is a "Schroedinger's Offensive", which is no longer an offensive, much less a "very impressive" one, but rather, a mere test, and mere recon in force. Never mind that the "in force" in this case amounted to a substantial percentage of the total available equipment."

And the gains? Oy Vey! …such gains there are!
Wow…
Got that about right I'd say…
No wonder all of the 'sudden talks for diplomacy' have come up.

Tell you what… not exactly sure what the hell we have to negotiate. NATO lost the gamble. Only thing that's been proven is our weapons systems versus their weapons systems?

Our shit is just that: shit.
H/T To Simplicius for the pic: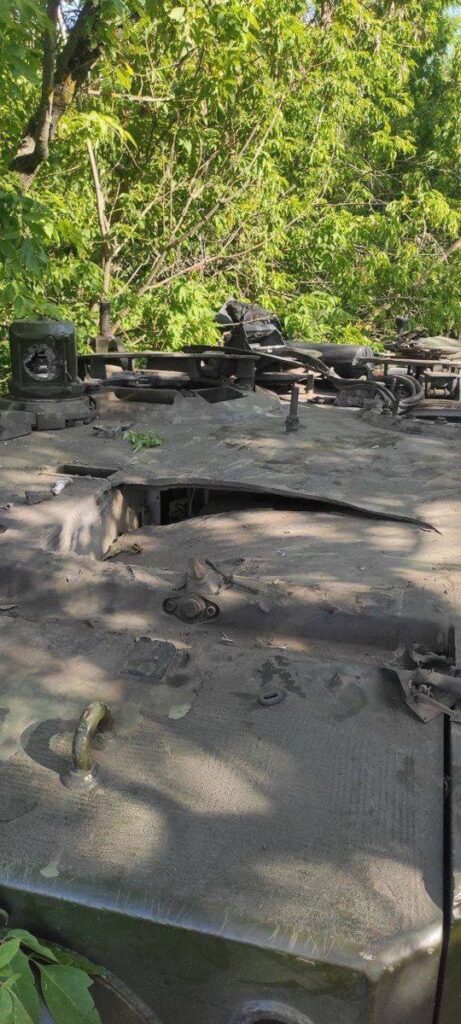 That's –cracked- roof of a Leo2… NOT punched thru… fucking cracked armor bro… not a good look IMO…

IF Ivan were really wanting to they could, on a purely non-nuke using basis, take over the whole of Europe right now…

And I gar-ron-damned-tee the Russians are not going to do anything other than make demands… treaties? They tried that only to get fucked over continually.
Personally, I'd like to see Russia demand that ALL the responsible heads of state of all Participating hostiles have to step down and resign en masse. Pull a Trump: "You're fired!"
Never goin to happen, but it'd be funny.

Then, add on besides the now-mad-to-scramble to claim the entire Grand Offensive was only a probe, the good Professor Sergey Karaganov, honorary chairman of Russia's Council on Foreign and Defense Policy, and academic supervisor at the School of International Economics and Foreign Affairs Higher School of Economics (HSE) in Moscow has a few things to say vis-a-vis the possibility of Canned Sunshine. Link is HERE
The TL;DR?

"If we don't pop a nuke, these assholes'll keep doing guerilla war, and we can't trust the West to hold up –any- deal we make. However, if we do pop one, yeah, it'll stop the Krainians from getting any MOAR frisky, BUT it's going to let every. single. turd. world. streetshitter with a nuke and an ax to grind (the Hindus and Pakis in particular) think that THEY can start lobbin' bombs, which ain't gonna end well for ANYBODY. Add on the current circle jerk in DC and the fact they have no concept of what it means to be punched in the fucking face, they just might decide to come out swinging with everything they have, and maaan… that would purely suck."

Leastways that's how –I– read it.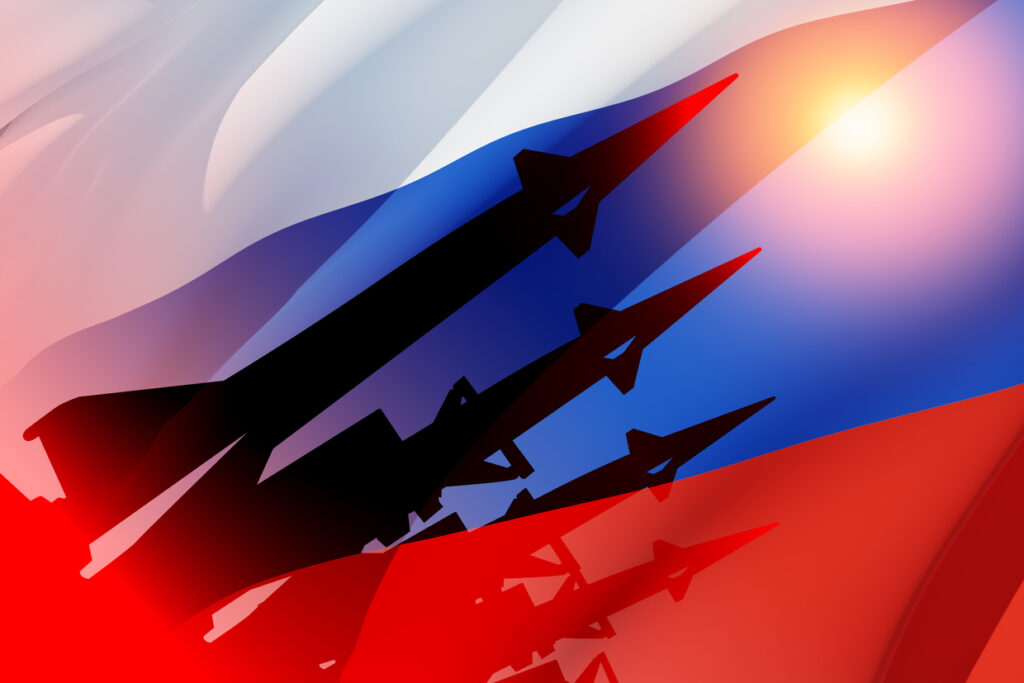 So…
Got a hunch IF the Krainian assholes keep rolling, and the dumbfucks in DC keep pushing them to keep rolling, 'canned sunshine' might be on the menu. Wouldn't blame them either.

OH! Also… seems the Israelis are looking and negotiating to sell the EU, and thereby the Krainians their Merkavas and M-60s…

Heh
Heh Heh
BWAHAHAHAHAHAHAHAHAHAHAHAHAHAH!!!!

Fucking and they wonder why we stereotype them.
My understanding is all the shit so far that's been flooded in from us, Germany, Finland et. al. was given/donated freely.

ONLY the Jews man…
"Oy Goyim! We'll sell you our tanks! Whudda good deal this is!"

Not only that, but the Merkava AND the M-60 aren't very useful
BOTH Tracks have only a 105mm Main Gun.

And ammo for that is even in MOAR short supply than the 120mm we've been so desperately trying to get to them.

Add on the tweet from a guy in Lebanon on what HE thinks of the 'Kava: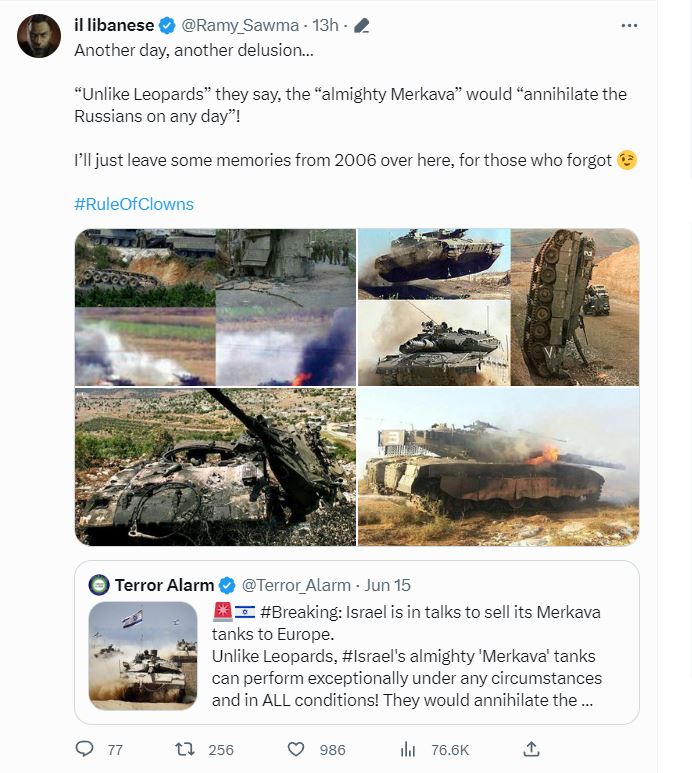 Wow…
Just fucking wow man
YMMV, don't run with scissors.
More Later, Happy Weekend
Big Country