Greetings Me Droogs N Droogettes!
Say tonights title like you had retardation and/or Downs.

Swear to Gawd we -are- dealing with the mentally incompetent, and I don't mean the Kidsniffer Pursuviant. More like every. single. one. of these corruptocrats, who just ALL so happen to A) Be Inter-related (inbred like a motherfucker) and B) Part of a (((certain group))) who's not known for either their subtly nor intelligence.

Say what you want, defend what you want, but the noticing keeps happening… to the point where all these new anti-anti-Semite laws?

You want to know 'which corrupted motherfucking group who's running the show?'

Just see who which group and/or person you're not allowed to ask about, nor talk about.

Nuff said there.

And NO. It's not a trope nor is it a whytte-sooper-preemie-cyst thing. Boomers LOVE to throw that out when you mention the noticing. See, the issue is, really, as far as I can tell, it's not a coordinated plan, or action, nor the "Protocols of the The Elders of Zion" or whatever the hell that is…

Hell, my sister in law (who knew?) is Jewish hence why FedBro cut me dead. Rather than actually analyzing the facts, I get the marker of being an Anti-Semite, which I'm not. It's that the tribe, for whatever reason, either subconsciously or hell, even consciously, make decisions based on tribal affiliation. And because of this, a bunch of related/unrelated things happen, and all of a sudden, a new Hitler comes into power, and no one can understand why pogroms crop up ever 100 years or so.

Because of the promotion of the tribal aspect of the lifestyle they lead, and the inability to realize that their actions, as beneficial to themselves they may be, the detrimental aspects of a LOT of their choices leave the 'reg'lar folks' kind of pissed off, as most of the beneficial decisions they make are hardcore detrimental as fuck to anyone not of the tribe.

That tends to piss people off.

Hell, the Krain is a case in point.
Krainfeld and his Kocaine Koterie?
All members of the tribe

Who, in reality, stoked and prepped another brother war (i.e. Christian on Christian) since 2014? The Krainians, specifically the members of the (((tribe))) have never forgiven Russia for driving them out. They started the entire Revolution waaaaay back in 1918… and eventually, as norm, they overplayed their hand, and got good and pogrommed for it.

You can't piss off a group of people non-stop and not expect some form of backlash. However, the nature of the tribe is that they continually wallow in a self-induced circular pity-oppression logic that, to them makes them the persecuted ones despite the fact that they tend to end up in positions of power and control. Eventually, as such, the 'regular non-tribalists' start looking around and start NOTICING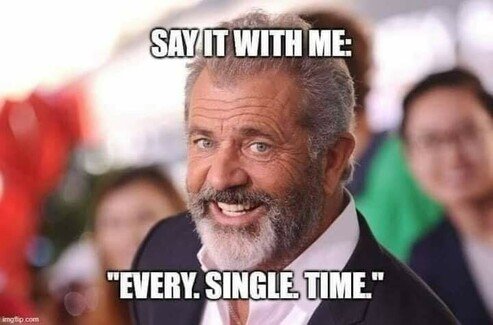 Hence tha panic and attempts to pass and have enforced near draconian laws that would literally institute a law that makes me and this column a hate-crime.

Hell, I am a walking talking hate crime…
Ask my wife.
Thank God for the First and Second Amendment.
Thing of it is, it's the 'regular folks' who tend to suffer.
Regular tribe members who get caught up in the grinder… they aren't the issue, it's the Judenraete , also spelled the "Judenrat" (far more appropo IMO) who are the problem…

The Judenraete were groups of tribal "leaders" who, for the most part made sure that they and theirs were the last ones loaded on the boxcars.

Despicable doesn't even –begin– to describe these motherfuckers. Literally sold alllll their fellow tribals down the river so as to 'live another day'.

OUR current Judenraete consists of Nuland, Weinstein, Baum… ALLLLL the usual suspects
No shytte Aye?

Latest word IRL is that the tribe has (or should I say -had-) some long term plans for the Krain… the term "A Second Israel" and whatnot has been bandied about… seems that the real "Big Iz" is running out of arable land… I mean yeaaaaah I totally can believe it… fucking there's only so much you can do on a piece of turf that's been worked over since 'time began' so to speak…

So, the plan is (was) to depopulate the Krain of it's folks and start 'moving in'… nothing solid, nothing in writing. Maybe a wild-ass weirdness guess or fever fantasy, BUT

These days?

Stranger things have happened.

Now, other Administrative Notes:
May Uncle Ted rest in peace. Died today at 81 in Supermax.
Guy scared the ever-loving Jeebus out of the powers that be.
May he forever haunt them.
So, Holler atcha later
Big Country