Greetings Me Droogs N Droogettes!
So DiveMedic caught a minor case of a Wokester deciding she was going after him. Truly…
All because as a Nurse, he stated that he wasn't going to feed a patients delusions:
Apparently, the back and forth got worse, as knowing DM in meatspace, he brooks no shit, especially from inferiors and not that I blame him. It -devolved- but then, well, she went full potato… (something IMO and other have mentioned, that she bares a passing resemblance to: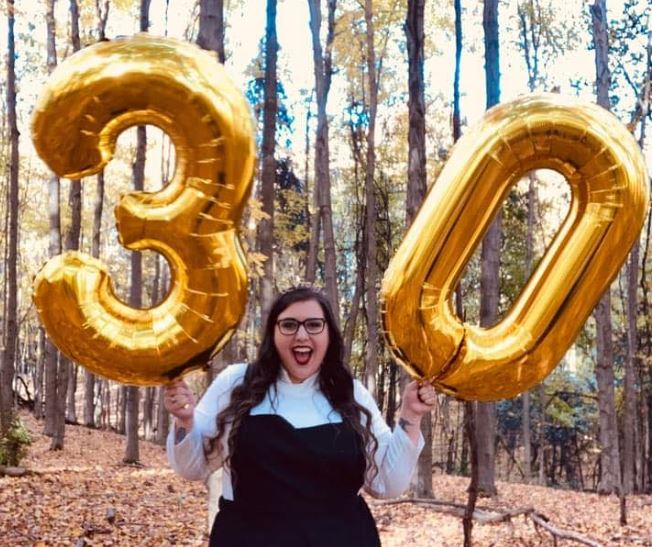 As Heartiste has been known to say "The phyzz knows all, shows all" or as others on Gab have pointed out "The nose knows."

Her full potato mode was to call out to her fellow flying monkeys and try and doxx my man, and his blogg… all the usual leftist Antifag shytte. Problem is DM got right in front of it hard and fast… something she's not used to anything being hard nor fast in her bedroom, judging by how stronk the soy flows through her husband:
Tough call..
"Teh Gheyface"
"Resting Pedo-face"
"Soy-Up! It's the Code Word!"
(nice mole BTW… Jes Sayin')
They live at -his- parents place, and if by what we're seeing is true, they shitcanned her as her last screed at DM was about her 'former employer'…

Guess she was less critical to the operation than her over-blown ego lead her to believe.

Gawd it's gonna be a -fun summer- in her olde Manse methinks…

God I love it when a plan comes together.
Now, in other-other news,
Belarus got nukes now, which IMO wasn't completely unexpected. The whole Krain Thang is so stupid, fake and ghey at this point, I'm surprised all involved aren't infected with AIDs. Why not give them nukes? The Krain used to have nukes… Hell Cuba had nukes at one point…

Let's make it really interesting and have everyone load up.

Speaking of getting loaded: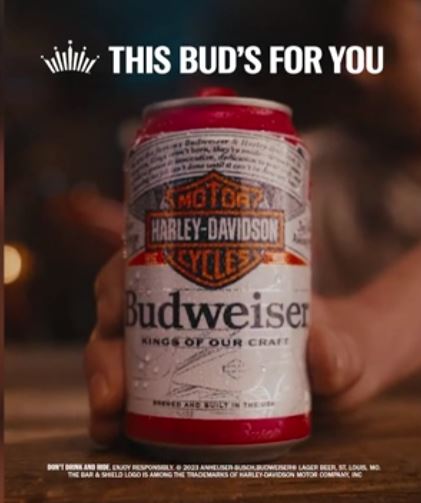 File under "shit Boomers will eat up"
Combining the HD Logo and Bud? Yeeeeah. I mean HD at this point is damned near as converged as all the rest. I did loooong ago a few bleggs back, a write-up of the HD shitshow bike "LiveWire"… an all electric bike that just purely fucking sucked by all reports. So bad that a 1981 AMF Sportster is a more-sought after model… and that's saying something…

30k for an all-electric Harley Badged bike with a 70-120 mile range? And BTW: The classic "Harley Rumble"? It was literally recorded and is 'played' through integrated speakers…
W
T
F
So yeah, Boomverged would be a good term. Seeing Boomers are almost –the– only demographic who's 'into' Harleys than any other at this point, never mind who can afford the overpriced 'toys'.
Gone are the days of hairy bad-assed bikers…dinosaurs at this point. One Percenters? Like -gone- compared to years gone by. I mean yeah, The HA are out there, other 'gangs' but realistically? "Outlaw Bikers" are a thing of the past IMO… The Majority of bikers you DO see rolling are all Boomers and their wives on big, pricey weekend toys..

So it's a natural for them to pair up…
Reality Check? It's not going to work. The only time a Boomer who rides a Harley on the weekends like that drinks a Bud is when they stop off at a roadside dive bar that caters to these kind of groups… the majority of the county roads here in Florida, especially down Myakka way have these 'biker bars' that back in the day were probably real rough and tumble places… Borepatch, the QotW and Sapper went to one after a range day, and it was, as expected a Boomer-Oriented hole in the wall… cool, but still… nowadays?

Yeah… this's the Dying Days of Empire.
And it shows.
I'll be over here, watching it all burn
Big Country