Greetings Me Droogs N Droogettes!
YMMV on this one. I was just unpacking some more gear from the move when I happened across this bag: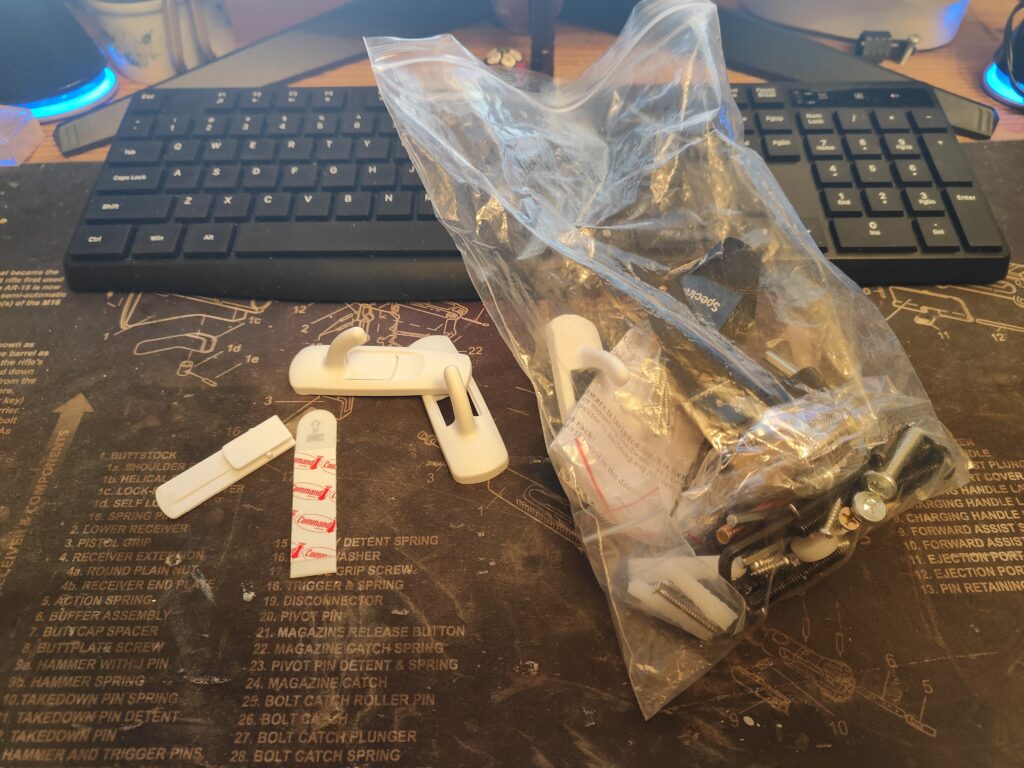 One of the emptied out 'junk drawers' that was, even in that short a period of time (November to Last Week) managed to accumulate quite a bit of random 'stuff'… wood screws, 'spare' screws, wall anchors… you know, all that shit that comes with 'some assembly required' and has 'spares'.
Now, as a dude, I tend to get pack-rattish about that stuff. Not sure exactly why, but almost every. single. guy. (and quite a few of the handier girls) I know has either bag o'random-stuff OR if it graduates to it's own bigger container like in one case here, it's the big Folgers plastic coffee can.
Now whilst putting this away, I also had a secondary project running, which was loading some PMAGs up. One can -never- have too many loaded mags. And as I was doing it, well I got to thinking (a dangerous thing at best)… I like oh so many do enjoy me some gear and conveniences. Sometimes though, the gear that makes things a bit convenient can run a bit on the pricy side, with a for instance like this: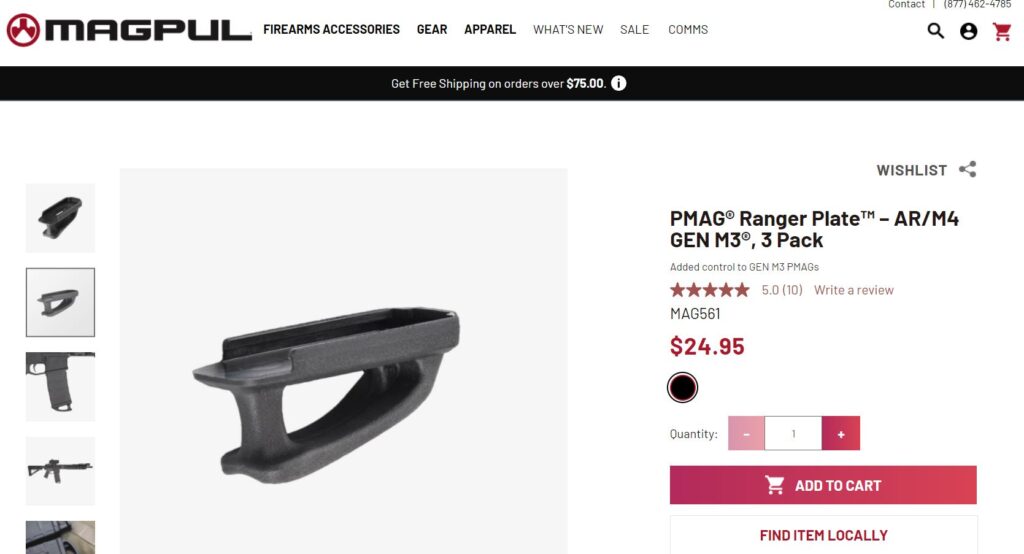 Cool, but as stated before, pricy
With shipping a 3-Pack'll run you $30… $10 a plate. Granted it -is- a plate that matches up with the mag and yeah, probably more resilient than what I'm going to show you, but hey
Gretch got as 2-Pack of these for $1.25 at the Dollar Store. Basic 3M hooks. Started messing around and come to find out they're a bit big to put on the bottom of a Mag Plate:
So, via a bit of trial and error, and a dremel cut here and there, and then a bit of paint, you get this: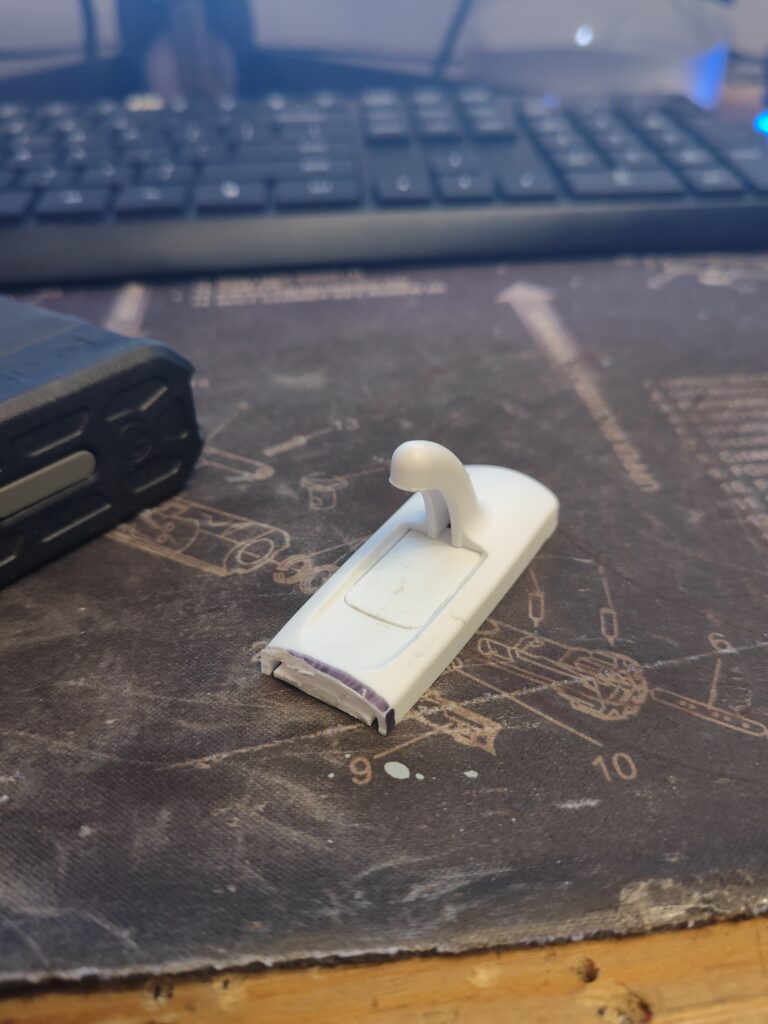 You have to cut from the front, which leaves not-so-much material to work with, but like I said, YMMV and for a quick and cheap handle/hook/magazine pull, it works…
Good Enough for Government Specs as they say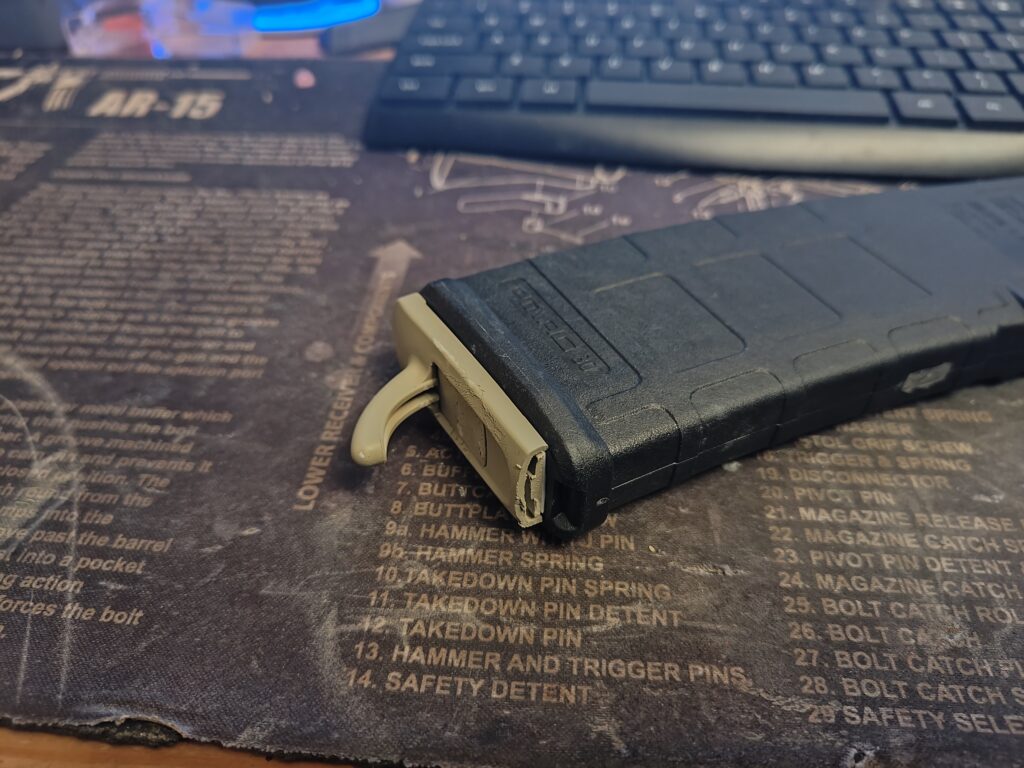 Which then goes into the pouch quite nicely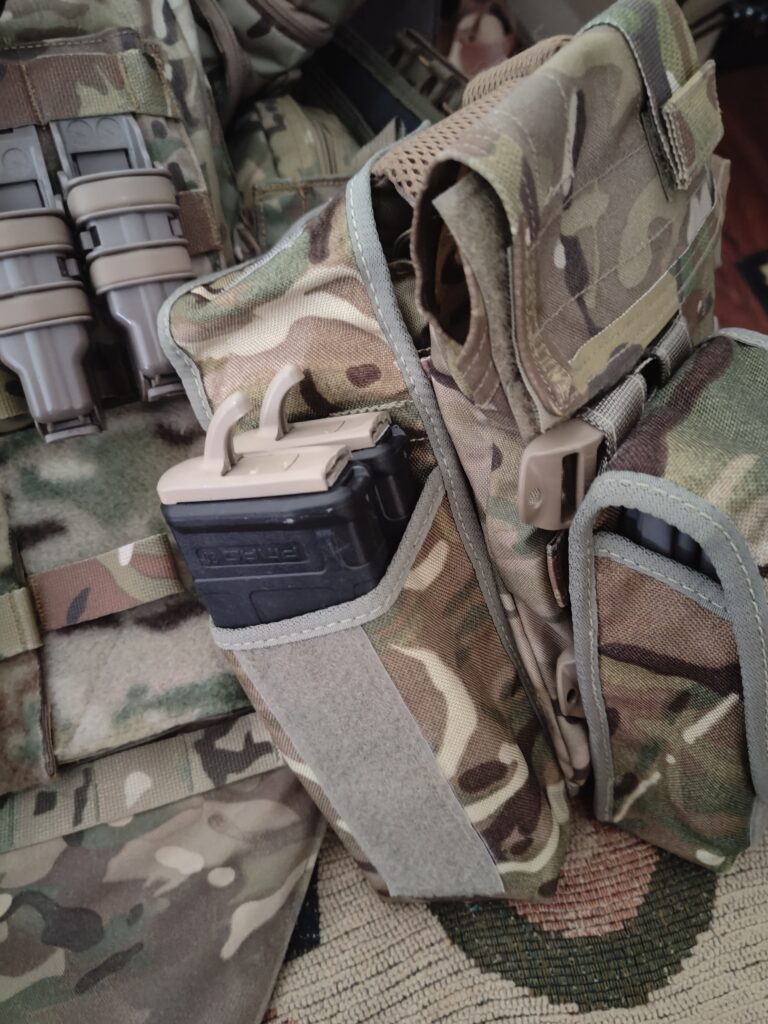 Yeah, not crazy sturdy… I also had to add a dollop of superglue to keep the two pieces together (the hook and mounting plate) and to remove it, the 3M tape comes off using a small sharp knife… Otherwise? Pretty solid.
OK yeah, they can break and whatever… I just got a kick out of fucking around and finding out so to speak… boredom late before bed and quick side projects… just thought I'd share.
So your thoughts?
Big Country