Greetings Me Droogs N Droogettes!
Yesterday at about noon Gretch's Dad took another header. He's OK as far as like no bleeding damage BUT it looks like the rod that they implanted in his hip? leg? from the car wreck that kicked off this shitshow to begin with broke in half.
Now they got to figure out if they're going to do surgery or just -leave it- in place…

So I'm going to be busy w/Housekeeping until Sunday night
<Le Sigh>
Oh and for the turdburgler who commented that the last poast was gibberish? Yeah, I got sidetracked telling a good story like most Irishmen do, so hey, don't like it? Get fucked. You're banned. As far as WHY the Corps cancelling the ball?

IT LITERALLY HAS NEVER HAPPENED IN 240+ YEARS
THAT concerns me moar than anything else…
As other commentators and DMs I've gotten, the Corps would hold a Marine Anniversary Ball even if it was down to the last two Jarheads on the planet Poast-Apocalypse… my story was meant to convey the humor AND lengths that a certain aforementioned group o'Jarheads did go thru to party down… in a Red Zone, in the middle of a fucking war.
There's ALWAYS a Marine Corps Ball.
Hell even in John Ringo's Master Zombie Classic(s) "Black Tide Rising" book series, the Marines had a Marine Ball despite, you know Zombiepocalypse!?!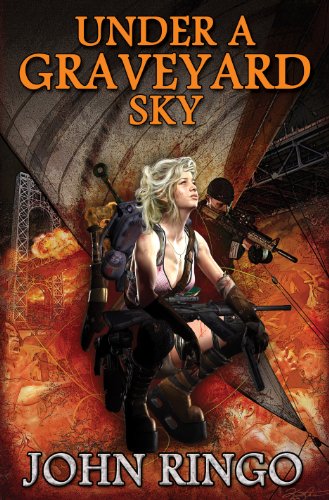 First book of the series, highly recommend
Click if you want to read and yeah I get a 'taste' for the referral.

So yeah, Cancelling the Ball?
Oof.
Bad Juju Methinks.
More Later
Big Country