Greetings Me Droogs N Droogettes!
Long time ago, in an Army far, far away, there was a LT…
With a Map, and a Compass…
Sadly, it did not end well for that young Lieutenant.
As it well may be for the rest of y'all if you don't get your shit straight for when the day comes.
Everybody, and I mean everybody… every swinging Richard out there has gotten faaaaar too comfortable with their Phone and iGizmos and whatnot in regards to navigation and such things. The reliance on the Google Map feature for LandNav means 'regular good ole fashion LandNav' has fallen by the wayside.

Now, in MY case, because I was brought up a poor destitute Infantryman, I was for the most part denied the fun high-speed low drag early GPS toys that other units had. We had the PLGR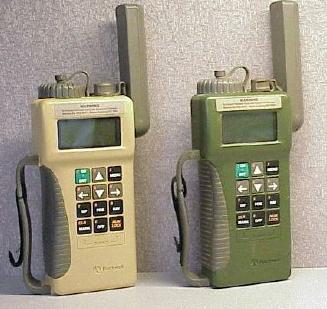 Also known as "that worthless non-functional piece of shit" by anyone who tried to use it. Heavy assed brick that more than likely would lead you into a minefield than out. Fucking hated that thing when and IF we ever even tried to use them.

So, when in doubt, fall back on old school shit that you know works. As in the compass, lensatic, magnetic, type one each: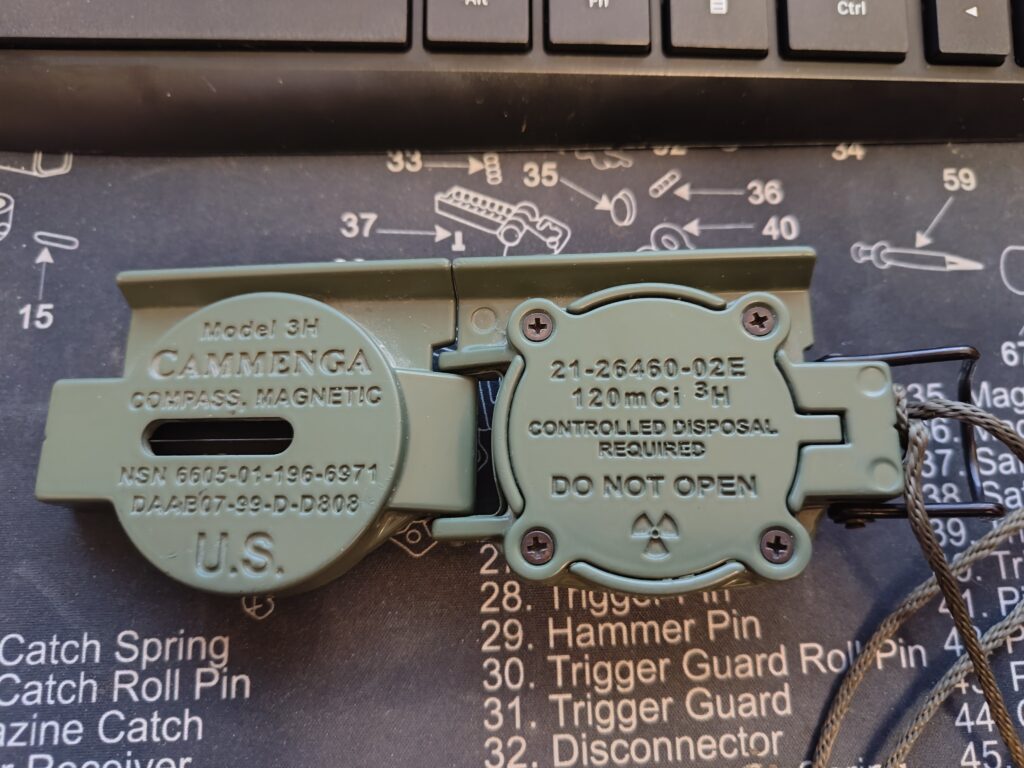 Now… this one, as you can see has the radioactive element (tritium) that keeps it glowing… very handy late at night in the rain. This's as close to the issue one that you can get. Not sure what the pricing is, but I know when I bought mine YEARS ago, it was pricey at $50… back when $50 was $50 and a major purchase/investment. Bass Pro lists it now at $110 +/- so yeah…

Now, all well and good to have the compass, but to know how to use it and navigate by it? Definitely an different story. First off, you need a map. I got mine WITH the DotMil Military Grid Reference System marked on it. UTM / MGRS (Military Grid) allows you to use the protractor that we ALL used to have back pre-GPS: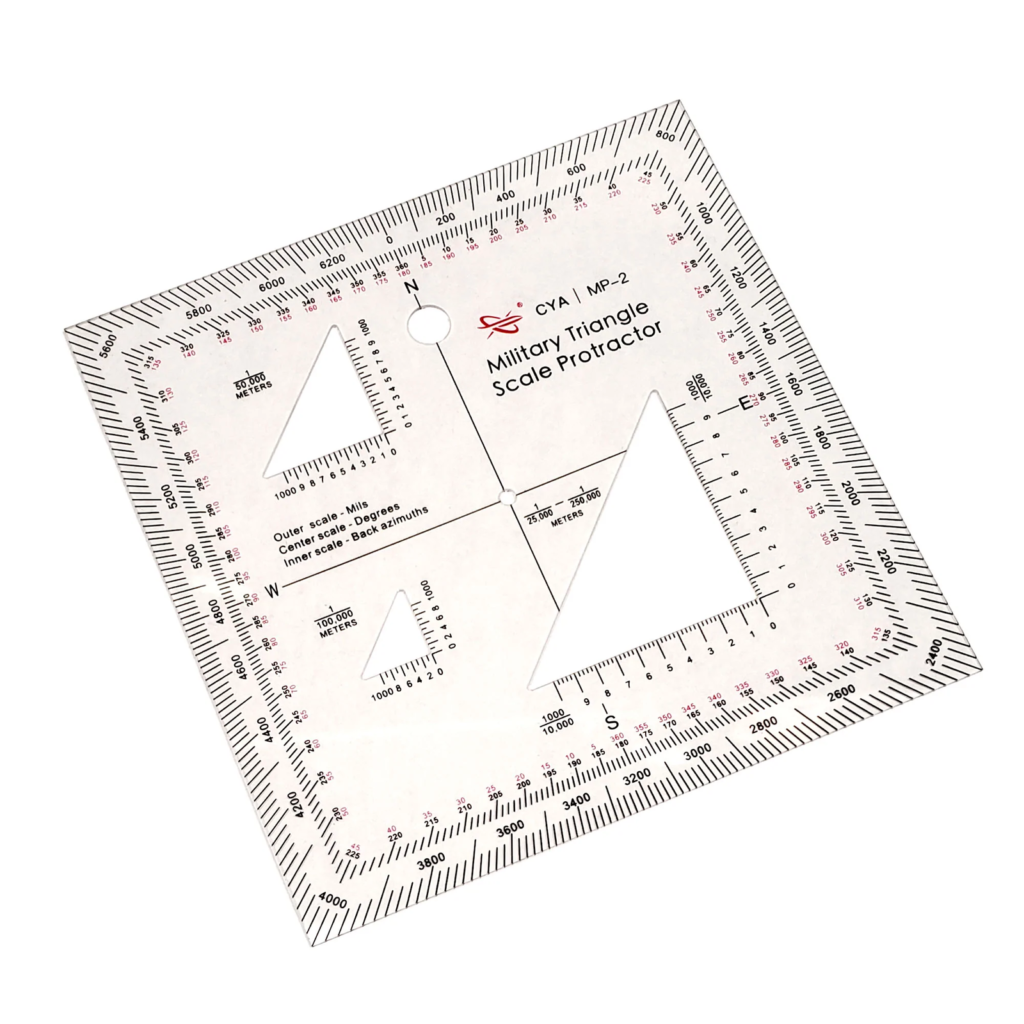 I actually have one of my original ones in my LandNav kit…
Do You?

Now… for maps… I went to MyTopo dot Com. It's where you can get ALL sorts of maps, from US Geologic Survey Maps, to sat-photos to well, a LOT of various maps, all of which yopu can get, even customizing (like I did) for your immediate Area of Operations. The link is HERE and nope, I don't get anything for this.

Now… the map itself is LARGE. It's waterproof (theoretically) and folds up pretty well. Problem is that personally, I don't need a full on map of six square kilometers of my area of operations. I need a much smaller, handier Map that I can utilize in the field, and have ready to go. A mini-map board like I had back in the Army.

So what I did was I took the map, folded it down to the area I wanted, and did a high-resolution (1800dpi) scan of the area in question, and had it output to a 8.5 x 11 sized piece of paper. I then used high quality paper, and set the printer to it's highest quality setting, and ran a copy.

Once said copy was done, (I made 2x, one for Sapper, one for me) I printed off the map scale and magnetic declination for a reference. I printed two of these as well, and cut them down to size, as it didn't need to be a full sheet of paper. I then heated up and ran both of them, the map scale/magnetic declination and map through the laminator which produced this:
So now I have a good 'localized' map of my immediate Area of Operations. I'm waiting on the Zon to deliver the dry erase markers so I can add the MGRS markers, as well as 'update' some of the roads and whatnot, as the information that was used by the map maker (MyTopo) came from the last time they did a geo-map of the area (like try 1985!)

There are newer ones, like from 2021 for my A.O. however, they don't have enough of MY immediate area… seems Ye Casa is in the upper right corner of the 'new maps', and I'd have to buy 4 of them at $16 a throw to get a fuller picture, which currently isn't in the budget. I bought this particular one waaaay back when I first moved into the area, and only recently found it while cleaning out the closet… when I also found that optic and other 'cool shit' the X had stashed away.

That being said, I highly recommend that you step up and get your "map game" on. Given that shit is getting weird, it's time to "go pro" as the good Doctor Hunter S. would say. IF the goolag maps and/or comms device you have shit the bed, are you capable/able to navigate without it?

My bet is a good 30% of people HERE would say "no" if they're being honest. Considering the audience, I'd say 70% of you could operate sans Gizmos. But as far as the rest of the fucking Normies? They couldn't navigate theyselves to a Chinese Clusterfuck in a Hong Kong Whorehouse if their lives depended on it.
Go Figure.
So More Later I'm Still
Big Country