Greetings Me Droogs N Droogettes!
Well, per Sputnik, the word is that that Charging Russian Tanker? Got him 9 out of 10 Maxxpros on that particular assault. Link is HERE and there's follow up pics somewhere out there that I found, I think it was on the Hindustan Times where they had the Russian 'mop up crew' shooting vidyas of the carnage. Per the quote : "MOSCOW (Sputnik) – A Ukrainian battalion, trained in the West and equipped for the counteroffensive, has lost nine out of 10 available US-made MaxxPro armored vehicles and lost most of its troops, with only 10 servicepeople of the unit remaining at the forefront, a American daily reported on Sunday, citing a Ukrainian soldier."

No surprise to me.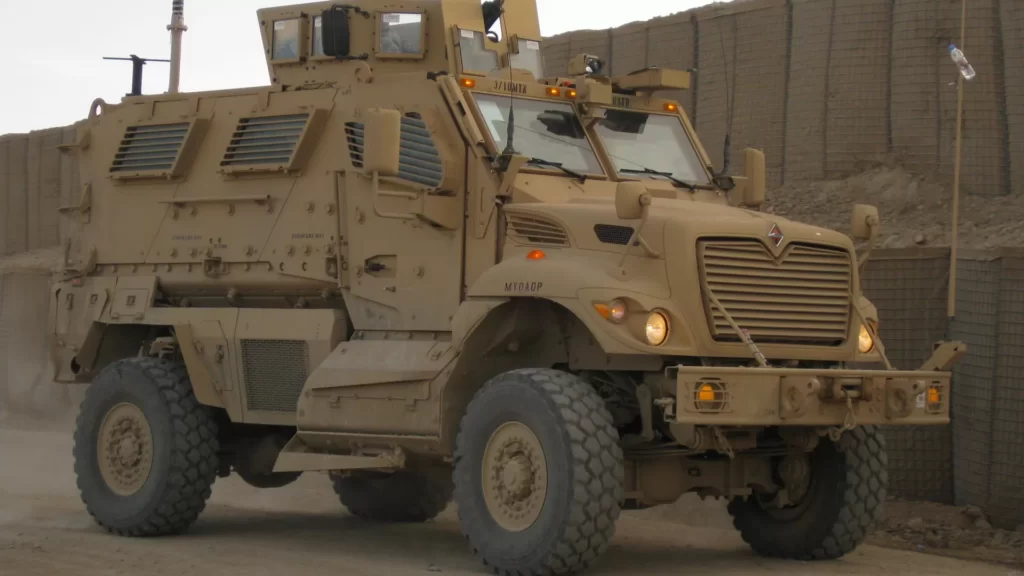 I've ridden in them big uncomfortable fuckers.
GREAT for surviving an EFP… an explosive force penetrator.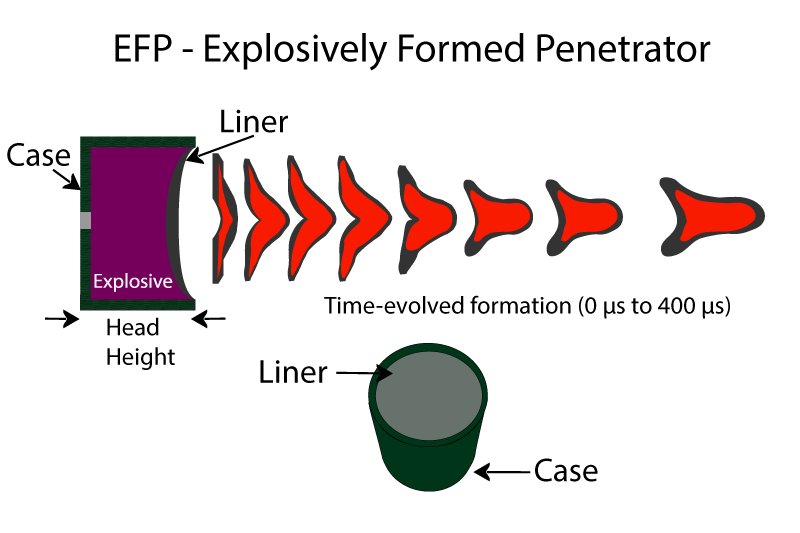 The weapon of choice by the Haj.

The copper plates were supposedly manufactured and imported by the Iranians. Reason being that they (the copper plates themselves) had to be -perfect- in thickness, density, and sizing to perform 'the best' for cutting into a vehicle… specifically through the armor.

The Maxxpro however, was not and is not designed for what the Krainians are using them for, which is a glorified Battle Taxi. WAAAAY too fucking tall… try 9 Feet tall with the turret. Hell, as we've seen now, I don't think there's a Battle-Cab out there that –is– designed or built well enough to survive that sort of action. The video showed the Kraians, even after losing the Heavies, the 2 T-64s they had, they kept going, which resulted in a wipeout.
Not a good plan/look.
No idea where they're going to go from here.
I do see LOTS of weirdness happening in general.
Obozo's chef "drowned" in 8 feet of water. Then his Messiahship was seen on the golf course looking all battered and shit, black eye, wrapped fingers, and no one bats an eye.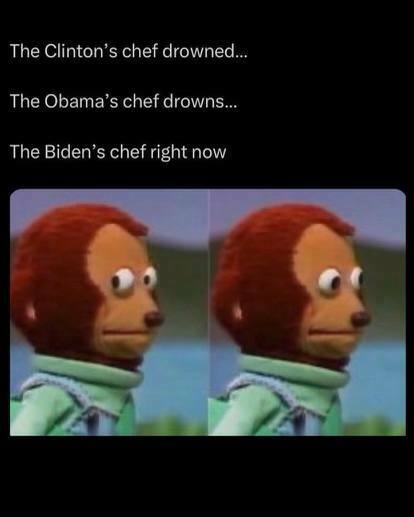 I'm suuuuure it's nothing.

Then, the whole "Secret Chinese Bio-Lab in an Abandoned Building" thing…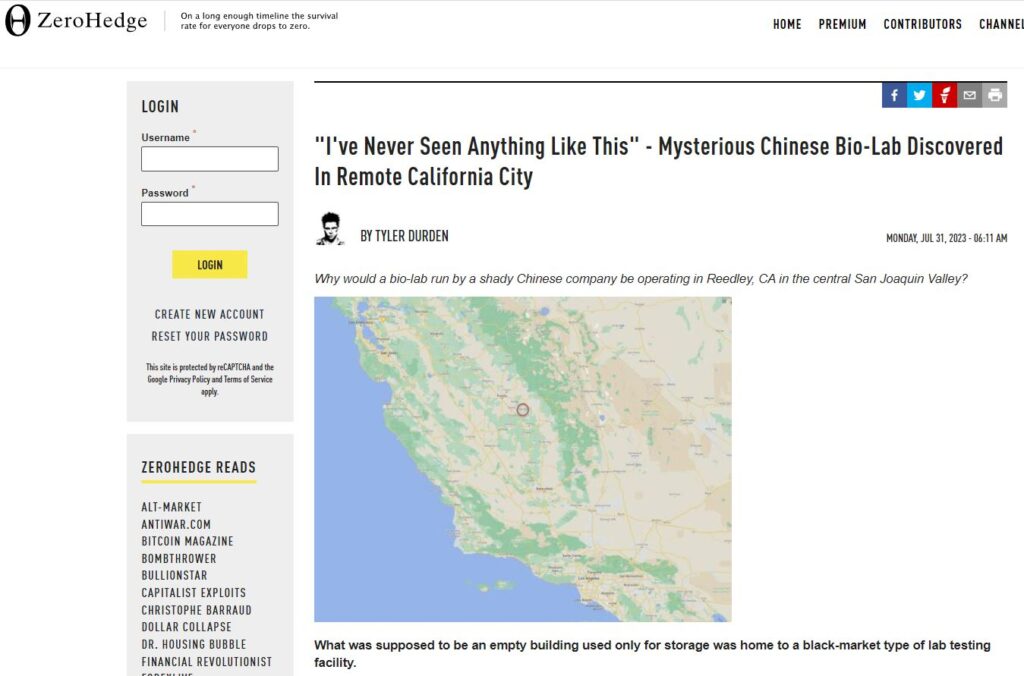 Link HERE

Yep… nothing to see here… just a lab, and illegal Bio-War Lab, run by 'unknown Chinese folks'… with some of the 'stuff' having been "…detected at least 20 potentially infectious agents, including coronavirus, HIV, hepatitis and herpes, according to a Health and Human Services letter dated June 6."

Mind you we're just now finding out about this.
It's now August.
And it was because a Code Enforcement Officer got curious…
Man… yeah… shit like that gets Ye Olde Hackles up.

So Strange Days indeed. Times like this? Keep your head on a swivel per usual. Inventory and rotate the food(s). Been doing that here witht he canned stuff… what with using the Chicken that's overdue (June 2022) but 'serviceable'… killer is the prices are soooo off the chart as I had to have bought them at least in June of 2020… the cans are usually marked for a 2-3 year best by date, and in that 2-3 years?

Replacing the double pack of canned chicken cost an additional $3.20. I may end up letting the best by date go a while longer… all of it is stored indoors, in the temperature controlled indoor pantry… as long as they're not bulging, I may just keep some of it a while longer… YMMV.

Check your mags and Ammo as well. I've instituted a once every two week check/lube/rotation. Can't hurt. Otherwise, best to keep on keeping on.
So More Later
Big Country