Greetings Me Droogs N Droogettes!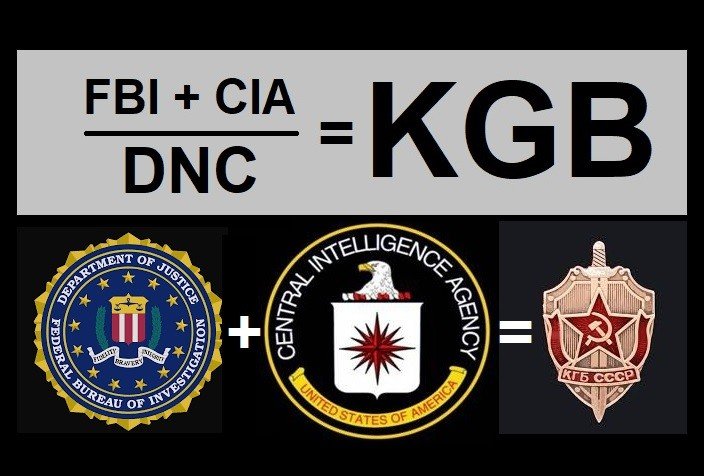 h/t CA at WRSA
So yeah, the New KGB-FBI-STASI-GESTAPO is now fully out in the open, operating, well operating just like the old KGB-STASI-GESTAPO of the bad old days of the cold war.
As that Brit comedy did with the two Nazis in Uniform:
"Does this mean we're the baddies!?!"
Why yes, Yes you are most certainly.

But hey. It and shit do happen. Here today, gone tomorrow and we can allllll just sit right back and watch by the dying light as the 'Plane' or better, the Ship "USS FUSA or the GAE" starts it's terminal descent into the cold, dark beyond. Who knew an Iceberg could be so dangerous?
Then again, it does have a "Berg" in it <drum riff>

All jokes aside…despite the best efforts of the Accelerationists, I don't see a lot of changes of a radical nature coming to fruition any time in the near-near. I mean I might be completely off in my prognostication(s) BUT

I see us s-l-o-w-l-y sliding into the same torpor, the same malaise, the same utter gray and lame lifestyle that the former Soviet Republics went through. Everything, and I mean everything is going to be in short supply, leastways for us Proles. The self-appointed Commissars, what with their almost identical Marxist mindset of "From each according to his ability, to each according to his needs"

And boy, do them Eeee-lites have a lot of needs.
However, safe to say, they severely overestimate their abilities

I've seen roadkill with better brains than our current crop of psychopaths and neer-do-wells. Billy Gates? Obviously never got over being beaten up and stuffed in the trash can in 4th Grade. Seems he has a pathological need to -do things- that cause mass destruction and chaos. ALL of them… worthless skin bags who, if by chance they were ever to become live-organ donators, no one would object.

Yeah… a slow burn… grayer, poorer, less fun, (unless you're one of the Elites) and on the off chance that the Proles finally grow weary of them, they have their underground and New Zealand bolt holes already set up.

One thing I have noticed, and maybe y'all have too, while meat/steak/eggs… you know, the staples of living? They've been shooting up in price dramatically. But there's ONE item that I haven't noticed going UP in price, and that's beer an booze. In fact the Tranny-Fluid debacle has kept Butt-Lite on an exceptionally affordable price.

Like over Memorial Day, a case of that shit could be had for as little as $8. Whereas my favorite Irish Whisky? Still the same price as it was a year, year and a half ago? For some reason methinks they're intentionally keeping the OTC 'relaxatives/sedatives within a reasonable price, as keeping evryone good and liquored up, outside of a few stereotypical raging drunks, keeping the 'body politic' anaesthetized is a –good thing–

Keep everyone from completely flipping their collective shit
Homor Simpson once said "Beer: The cause of and solution to all of life's problems"
Of course, this's why I've cut back significantly.
A BIG reason is having the constitution of a fucking Beer Swilling Cocaine-Grizzly vis-a-vis intake tolerance… takes me like a 15 pack of pounders (16oz cans) for me to catch a real buzz. That's waaay too much pissing and bloat, never mind the cost.

So, now I wait til things get a bit better.
I started roadmarching, with a plate carrier and plates ONLY for now. I'll add more weight once I get the rhythm of the roadmarch back. Right now it's just a short two block slog, but I do it, and man, it hurts. One baby toe on the left hoof is still broken, so I gut through it.

Only thing that bums me is no open carry of a rifle.
I'd much prefer to be able to properly roadmarch with my rifle.
Might have to look at a "rubber duck" and paint it bright Blue or something… even then I'd probably get hemmed up by the cops, especially in light of how many Damned Yankees have infiltrated the A.O.

Just today at lunch I was renting a furniture dolly to move a fridge. Well a freezer really. G-Ma and fam are unfortunately moving. I gave them a Deep Freeze right before COVID (didn't think I'd need it nor had I used it since the divorce… more the fool sez I) but now that they're moving, they're giving it back!

Which is great
Gonna go in on a Half-a-Cow or pig with someone and stock that fucker full. SO I was up at the U-Haul and this young-ish couple were in there all happy and talking about how they moved here just today… the guy behind the counter was all being nice and whatever… me being the bastard curmudgeon I've become, I asked where thy moved from…

"Rhode Island!" said the chirpy tatted-up girl…(maybe she was 22, 23 at most…) not bad looking but a lot of 'warning tattoos', i.e. dreamcatcher on her neck, the word 'breathe' on the inside of one wrist… her significant other, Mister "I could smell the soy from six feet away?" Yeah, his tats? Flowers. Lil daisies on the back of his elbows… bad hair, shitty handlestache…
Uh… yeeeah
I looked at 'em both, and growled "Welcome to Florida! Don't you fucking dare vote like you did back home." The guy behind the counter looked at me, and looked at them and nodded and said "Yep… don't screw up our state like you did yours!"
On that I turned and walked out… let them chew on that bit of advice.

But folks like that are like an infectious virus.
Moving in from a fucked up state, to OUR state, and then voting in the same types of assholes who made their state of origin all fucked up, which, while NOT intentionally planning on fucking it all up again, but doing so, and then wondering "How did this happen?" Self awareness purely doesn't exist in the hive-mind of a liberal I swear.

Their look of shock was great.
Pleased to meet you, won't you guess my name?
So yeah, unless -something- unbelievable happens of EPIC Black Flag proportions, I could very well see them slowly allowing the wheels to grind to a measured halt, when no one really gives a shit, as long as the entertainment is there for the masses. Bread and Circuses. We're all Roman Now. We're in late-stage Empire: Looting the Treasury of the last sestertii and making sure the Masses have plenty of Bread and Circuses.

Why do you think this new VR Headset from Apple is getting the play that it has. We're going "Ready Player One" and no one seems to notice, nor care
Meh
Grab teh poppy-corn-de-shrimpies!
That was Adriana's Favorite >Le Sigh<
Holler Later
Big Country