Greetings Me Droogs N Droogettes!
OK
Wowsers… been a tough couple of weeks…
Waitaminute… make that ONE Fucking WEEK.
Sweet Baby Jeebus. Time flies when yer getting royally buttfucked…

So, the way things went…
LAST Wednesday, May 10th, We were still in Tampa, what with me, the VA and dental issues. All of a sudden, Gretch got a wild hair up her ass… was having 'Gran' withdrawal for Adriana, even tho we'd been inundating ourselves with Gran #2… her half-sister Kylie, who BTW is becoming a precocious lil Goober in her own fashion… one of the MANY weekends here while we were home doing our "rescue thang", she was just flat out being…. I dunno… 'girlie?'

Tough for me to call as, unfortunately I missed out on the 5-6 year old age group time period with Spawn#2, female type one each b/c of my time overseas… file under 'one of my few regrets Aye'? So anywho, at one point, I asked that she -stand fucking (expletive deleted to her) still- for a second so's I could get a picture or two of her… quite a feat as she never holds still… it's like dealing with the tasmanian devil I swear… now mind you, she's –not– hyper or a spazz… just your average, normal 5 .5 year old Redhead with Blue eyes (rare!) who has the energy of a thousand nukular reactors running her from dawn til dark…

Fuck me running
Literally…
God HELP the poor bastard who finally captures her heart and mind (provided me and Papa don't kil't his ass and bury him out of…well… just being over protective Aye?) Poor fucker better have energy levels on par with Mercury… you know the ancient God, lest he fall behind… 'cos Lord knows, this girl is on fire 24-7…

Unicorn Day…
That pic? That was literally her holding still for what? 5 seconds?
FML…
There are just some things I shouldn't have to deal with LOL.
BUT
For my Grans? Ain't nothing better.
So, back to the "Tale of Shytte"
So, May 10th, Gretch wanted to git back to TN. Now… Me?
OK
Talked about my background… y'all know I was Airborne Infantry. A (forced) Tanker… (much to my undying shame) Y'all also know I flunked Ranger School, went SFAS and did a bunch of other stuff over the years. Dunno if I ever mentioned it, but I was a hell of a point man. Found out in Basic Training that I had the 'knack'… and even my Drills said I had "Great instincts." Rare praise indeed Aye?
So…
What it is?

I get a 'vibe'
It's a physical as well as mental… I dunno… a LOUD 'feeling'… words be hard on this sort of thing… it's like trying to describe the "Taste of a Color" for a rather droll metaphor. It's like I have this internal radar if you will, tuned in and when really bad things are headed my way, well I just know it. Some people call it ESP… sixth sense.. not quite sure… I call it my 'combat antenna'… it's tuned to when bad people intend bad juju and things on me… Doom on me so to speak…

Mentally, I get amped.
However, if things don't "start" however, it progresses to physical.
Can't sleep
Over-alert
I get 'growly/grumpy' as fuck
Antsy
Wired in like a motherfucker
Need to kill a bitch if'n you'll pardon the vernacular…

Not happy unless I got my rifle next to me, along with the battle rattle. When this 'vibe' kicked in back in the day in Iraq, I'd sleep fully armored w/helmet and my weapon as a teddy bear. Laugh if you want but as Elton would say, "I'm still standing, Yeah Yeah Yeah!"
So… got the vibe?
The very Idea of heading back to Tennessee had me on edge
Got worse and stayed worse
The whole trip up North sucked rotten goat ass
Couldn't sleep, eat… was on full alert
All dressed up and no one to kill.
"Just Because You're Paranoid, Doesn't Mean they're NOT Out to Get You"
OK No joke
That pic above? The exact one? Dead Dad had in poster form and framed on the wall in his home office when I was growing up. Got it back in the 70's I believe… the original we lost after he cashed his chips… the University he was at? Instead of reaching out to us to collect his shit? They shitcanned it…Dammit.
Fuckers
Anyways… That exact poster? Growing up with it as a daily mantra?

Any question why I'm a wee bit twisted Aye?

Seriously tho… I was wired for sound on this trip… MAJOR Not cool. In fact, I'ma NOT taking a picture of meself as the bags under my eyes qualify as 'ginourmous' and I look and feel like utter shytte. Like I said, a long couple of days… feels like weeks… combat and intel gathering tiger-team operations weren't this fucking stressful. Haven't properly slept for 7 days running, hence why I'm pecking this out at 12:48AM EST right now…

Fuck.

So
Finally, after a marathon speed run We got back to the ghetto mid-to late Thursday May 11th. Problem was? I was wasted, and despite my work-from-home J-O-B with People's Glorious Tractor Factory, I knew I couldn't do jack and/or shit about the missing hours. The Head Commissar of the department told me I could make up hours over the weekend (which I did despite all the put-upon bullshit I had shaking… wasted my ass but hey! They pretend to pay us whilst we pretend to work… old Soviet Joke Aye?).

Seriously, best job I ever had. LOVE the widgets I work with and the outcomes.
Anyway. Took me a day or two to go thru almost 6-8 weeks worth of mail. No idea if you've ever had to file thru that much bullshit, but these day? In light of me doing a 'credit course correction'? I've never had so many offers of "easy credit" before (which is going to be another rant altogether later) but yeah, get $4000 in "easy credit" now…

At 62%interest for ten years
As they say, "who be shittin' who?"
OK… so WAY down deep in the pile o'bullshit is a letter.. not certified.. no nothin'
Just plain ole "To Big Country Et Al"
Return Addy is a Lawyer

Shit.
Dumbitchs' Freebie Court Assigned Lawyer

Now, despite FIRST AMENDMENT RIGHTS I didn't want to become a "test case" with alllll that entails. I'll just leave it at that…
No wonder I had a bad feeling…
Kenny Rogers said it best: "You got to know when to hold 'em, Know when to folder 'em, and Know when to run…"
So, we called ENDEX (end exercise)
We're not done, but we had to bail to keep the fight up. To be honest, I'm done the fuck in. Between having my last visit with Addy, the fact she can't even say her own name nor any other words. She's almost nonverbal at this point as no one is actively working with her to speak… Mother. Fucker. I'm exhausted. I need time to regroup, reorganize, reload…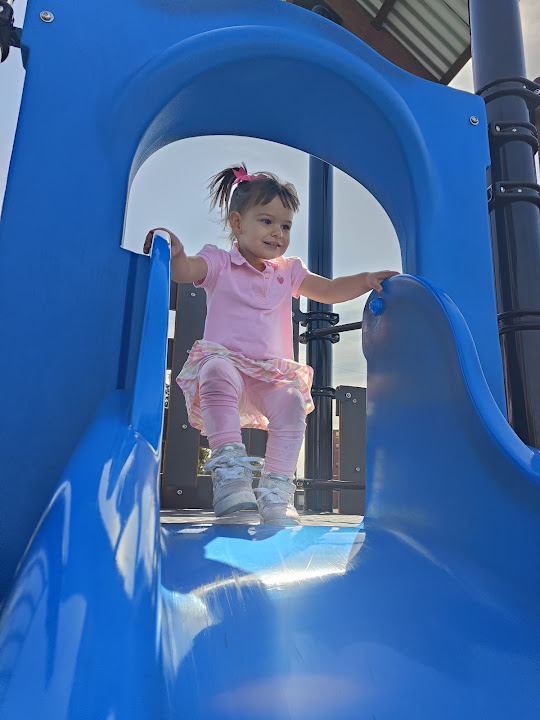 This fight ain't over

I just realized I haven't had a vacation in what? Since 2012.
Damn
Gonna be a looooooooooong summer I guess.
Holler at y'all Later
Big Country