Greetings Me Droogs N Droogettes!
What a week we've had here at Ye Olde Casa. Dad's medical condition has improved, however, both of Gretchen's 'rents are firmly believing that they can handle taking care of themselves still whereas the evidence shows that they're not.

We got the report from "I'vefallenandcan'tgetup dot com (j/k) and it shows that Dad's taken a header at least 24 times in the past 18 months. One day it was 3 in a row. However, they're not listening, nor wanting to hear it. I'm of half a mind to just hand him my pistola with one round and telling him to just get it over with now, as opposed to dragging us through all this non-stop bullshit.
>Le Sigh<
We all know I can't and won't, but yeah, that's where I'm at at this point. The daily drive for Gretchen has been killing her, never mind cutting into any of our (non-existing) extra income. It's like a $50 trip each time, which adds up. She's even offered to go back and live there half the week, just to make sure there's some stability, but then they refuse even that.
So, he's got physical rehab ahead of him, and he's telling us that he's NOT going. Told Gretchen to tell him he either does rehab, or we won't bring the Gran up for a visit. I hate to be the asshole in this, but I'm overstressed, overtaxed and generally, I'm wore-the-fuck-out.
A couple of bright lights here though have been you guys. The donations we got have been keeping our heads above water (thank you for all that y'all have done on that let me tell you…) and another thing was I got a rather 'cryptic email' from "Steady Steve" warning me of a 'package inbound' and to be aware.

Now, generally, things like that are to be approached with Level 4 MOPP Gear and/or an EOD Suit… that being said Steve has sent me some stuff in the past, so I wasn't too concerned. What did show was a rather lavish gift of some premium steaks packed in dry ice. Like try Waygu Filet Mignon.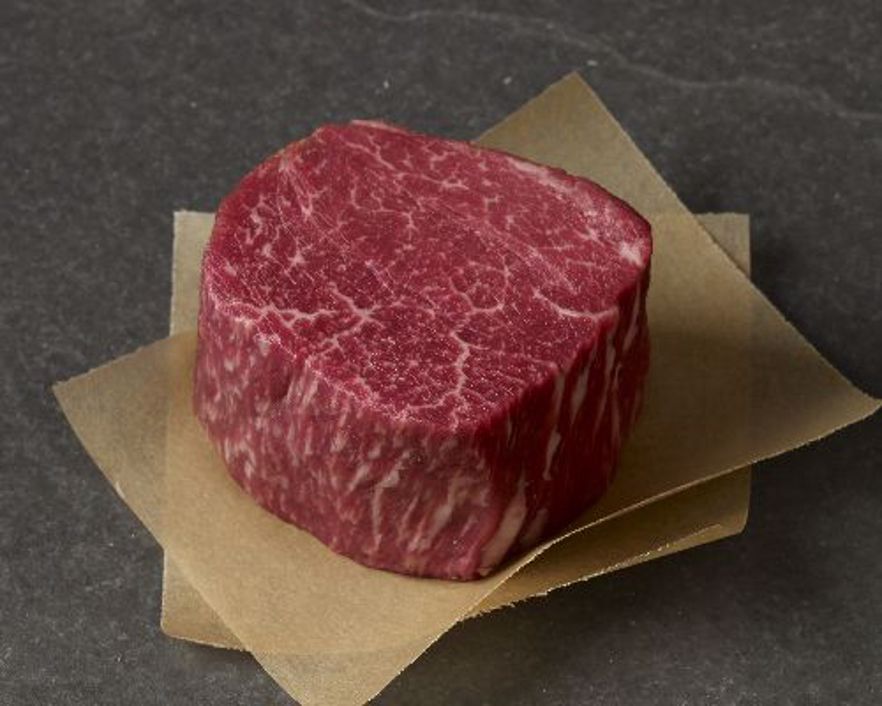 There's steaks, and then there's fucking steaks man!!!
Holy. Shit.
The note included mentioned his apparent horror that we'd been fucked up via that bad Mickey D's we had a ways back, and so he gifted us some top end steaks…

Hoo boy man… I'm gonna have to think long and hard of the "how and when" for them babies… Waygu? Never had it before and I sure AF don't want to fuck it up when I cook them… any advice from the peanut galley is welcome, as that level of beef is beyond my skill set/knowledge.

The other aspect of the gift was the comedy that I had messing with the animals… I took the dry ice and did the "make it foggy/steamy" by putting water on it… The Sausage Princess was alllll sorts of weirded out… I didn't let her get close to the ice itself, but when I 'watered it down' and it went all sizzling and foggy, she tripped. Pretty humorous.

Again, me most 'umble thanks to Steady Steve for his unbelievable gifty. They will be enjoyed to the max bro.

Now, as far as 'current events'
Lets see… biddness as usual. Everything is "fucked", heading towards "more fucked" with a slight chance of "increased fuckery" in the interim. The very fact that they haven't gone after the Pretender to the Glorious and Harmonious P&PBUH (Plus 10%) Orifice of The (p)Resident, The Dementor-in-Chief, Emperor Poopypants the First, Chief Executive of the Kidsmeller Pursuivant, Good Ole Slo Xi-Den for what are blatant and obvious "high crimes and/or misdemeanors" when they literally tried to fry a sitting President for making a fucking phone call is not lost on "Joe Sixpack"

The disparity is what's going to get them in deeeeeeep shit. I mean the IRS announced they're no longer going to show up at people's domiciles, probably 'cos they know they're more than likely to 'disappear', seeings that "…if the (p)Resident's worthless crackwhore son gets away without paying taxes, why the fuck should we?" If there was ever a moment where the old western "Multiple S's" come into play, that'd be it. Those being:
Shoot 'em
Shovel 'em
and Shut up about it.
I got a buddy with a John Deer, 10 acres and he's a good friend. The definition of which being one who helps dispose of the bodies Aye? Make of it what you will. Just remember, it takes two parts bleach and one part peroxide to fully remove bloodstains.
Jes' Sayin'

Now, as far as economic 'stuff'… I happened on something recently that was a HUGE indicator of "shrinkflation" as they call it. I ran out of Garlic Powder. Now, in this house? That qualifies as an emergency. I use that shit in everything. I use real garlic when I need to, but for 'fast and dirty' dinner making, a dash of the powder works in the interim. Besides, lots of the dishes I make, I don't want/need the itty-bits of the garlic floating around in whatever I'm making.

So I ran to Publix, and bought the BIG jug of Garlic Powder they have. It wasn't until I got home until I saw the difference:
Now, I fished the empty one out of the trash for the picture.

The new one is on the right, and was in the spice rack area that all the 'other' BIG bottles/jugs of spices are. The label on the spice rack in the store even shows the same label for the one one the left. My guess is this's a new change, and they haven't gotten up to speed.

First thing though, is you can tell right off the bat is size difference. 9oz on the old, versus 7.2oz on the new. The new jug is also just a wee bit 'thinner' than the older one, without the flaring. I even asked the kid if this was the 'intermediate' size bottle, and he was like "Nope, that's the 'new' BIG bottle." Told me he had a LOT of customers asking about it, as the cost?

The new one at 7.2oz costs as much as the old 9oz one did.

Granted, maybe being a bit petty here, however, it's indicative of a greater problem, that being costs being 'artificially maintained'… I.E. I buy what I think is "the big jug of spice" and yeah, I did, and yeah I paid for what I paid for it the last time.

HOWEVER

Reality is, I lost 1.8oz of product in the deal. That adds up pretty quickly when dealing in bulk. Just for grins, I calculated that the 'missing 1.8oz' makes up, in a case of the product call it 12 bottles in a case for shits n grins, an old case of 9oz bottles is 108oz. Say a bottle costs $5. That's $60 a case for 108oz worth of product. (Mind you I'm making up all of these numbers purely for demonstrative purposes)

But when you lower the amount of product, and charge the same price? At 7.2oz per bottle, instead of 12 bottles, you get 15 bottles of product with a $15 profit.. 12 Bottles of 7.2oz worth of product comes out to 86.4oz of total product per case. That leaves 21.6oz of 'free range product' if you will, which just so happens to be enough to fill -exactly- three more bottles.

By shrinking the amount per bottle, and charging the same (the theoretical $5 per bottle) that's $15 that's now a 'freebie' but still hurts the consumer, 'cos, leastways in THIS house? I'm going to be burning through 7.2oz of Garlic powder a hell of a lot quicker than I would have on the 9oz jug.

Now, multiply that by thousands of cases/bottles.
Pretty good gig if you can get it Aye?
Let me know what y'all see shrinkflation-wise as well… I'd be curious. I know Publix isn't per se trying to fuck over the consumer, but this IS a pretty obvious case where the numbers and the 'skim' worked out pretty evenly, considering I pulled the dozen bottles per case and the $5 per bottle out of my ass, just for making an example.

And yes, the Substack will be up NLT Sunday. I had to trash the original one, as 'current events' in the Krain have gone sideways, and my points that I had done up are now moot. So, instead, I'm doing a writeup that will be a must read. Check it out.
So, More Later
Big Country