Greetings Me Droogs N Droogettes!
Gretchen's Birfday today. 49 years young (again). Been a good day. Still buried at People's Glorious Tractor Factory but, it pays the bills to a point and I actually -do- enjoy this job. I've had to, like so many others, suffer in a gig that you purely hate that this's like a breath of fresh air.

So, we're not really -doing- anything for the Birfday. I mean we are but not. I ponied up for her and Gran#1 and her BFF to go to "Tea" on Saturday. Like an honest-to-Gawd veddy veddy British Tea party where they get all gussied up and hats and gloves and sundresses… finger sammiches and tea in a seriously fancy-shmancy tea room.

Her being uber-girlie-girl and pretty Tradcon/Based for a chick, she's really fired up to get dressy-dressed and out for an elaborate affair.

Why not? Gran#1 is all fired up too from what I've heard. Gretch got her a lil princess tiara, and gloves and all the fittins.

So that'll leave me and Sapper and HIS fam here at the house, and we got plans to hit the fishing hole in the back yard to teach Atlas (Sapper's gran) to go fishing. He's only 5, so weapons are out for another year or so… may as well get him intro'd to fishing. There's one HUGE bass in there that over the years has been caught NUMEROUS times… like I'd say (as of two days ago when one of the teens in the hood caught it) it's about 8-9 pounds… big ole honker of a fish…
Sucker's been there forever and considering the number of times it's been caught and released, I'm surprised it's still alive. Tough SOB for a fish I suppose.

Now, Another meme about the 12 year old kid that they're oh-so-desperate to destroy:
I think on this one the "Outraged ADL" and everyone WAY overplayed their hand. The mockery has been relentless.
Another one:
And then this one: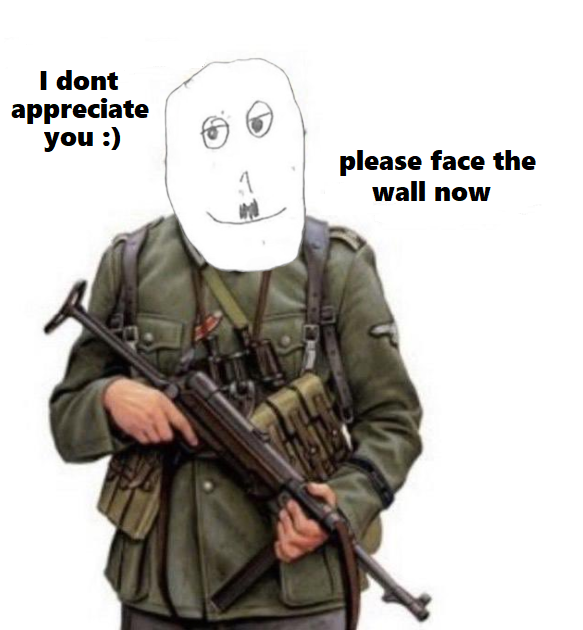 Like I said
Relentless
And another Fren on gab pointed this lil Gem out:

"A Jew gives your 12- year-old a pornographic book –
it's education."
"Your 12-year-old gives a drawing of Hitler to a Jew teacher – it's a criminal offense"

Uh… yeah. I didn't save or -want- to save the picture as it had that at the top of the poast, and the pic? >Shudder< It was a screencap of a page out of that book… "Gender Queer"
I utterly refuse to poast it or a link
IF you want to puke, google it.
This's a book that they say is for elementary school students

Tell you what, burning books is a tragedy
Burning this book?
Needs to be done, PERIOD FUCKING DOT.
It is, by anyone who has a brain and/or moral code can tell it's nothing but grooming material.
SPARE me the 'holier than thou' shit about "You should never ban a book!!!" All these politicos and media fuckwits who say that on one hand, and yet mysteriously are quiescent about the fucking Bribery, the Laptop and well, anything and everything that shines a truth-light on #/theirguys evil.
And THAT right there. This shit is evil.
You cannot, under ANY circumstances, change my mind.
No fucking way in hell should any child under the age of 16 ever see or be educated thusly with such dastardly and malignant bullshit.

Bad enough that the 'net is the "Wild Wild West" vis-a-vis pron and the like… Fucking selective outrage anyone?
And they've even been stating that opposition to such a horrific grooming thing is Anti-Semitic?????

HOW IN THE HELL IS OPPOSING PEDOPHILIA, GROOMING SMALL CHILDREN, AND OPPOSING BLATANT PUBLIC HOMOEROTIC DISPLAYS BEING ANTISEMITIC?
As Tony Stark said
"I'll take 'things that make us look really really REALLY bad' for $500 Alex"

As so often stated before…
"…and then one day, another Hitler was elected, and no one understood why?"

All these fucking retards and fuckwits, living in their 'safe space' bubbles… thinking that 'OrangeManBad' was and/or the modern equivalent of MoustacheManBad… Hehe. These people, the fuckwits are, without a doubt the most ludicrous theoretical hoomons to have ever walked the Erf. Besides having zero experience in a fist fight (never having been punched in the fucking face) they're also utterly ignorant of history.

They talk of OrangeManBad being the worst thing evvar
Fuckers need to read up on Timur or Tamarlane as he's better known.
17 Million.
With swords… Hand to hand baby. Timur is the guy best remembered for essentially killing every. single. person. in the Central Asian Area of Operations… the guy who LITERALLY made pyramids of skulls. This in a time that an extremely rough estimate of the world population was about 390 Million.
He, using very rough maff kil't 4.39% of the entire world population. Now THAT Guy? THAT's a bad-ass who you utterly do not want to fuck with. These fuckwits have NO IDEA if there's someone out there, seething, who's along the lines of a Timur or Chingiss.
If there is, they're completely hosed man.
Everyone is kvetching so hard over a fucking drawing
So bad, Oy Vey that he, the teacher quit his job and got a restraining order out on the kid.
Man, nice to see all that resiliency there huh?
Can't find his picture ( ANOTHER case of 'I should have saved it rt-rt') but yeah, it's about as soy-soaked as you can imagine. Reality is, he's won the new "oppression lottery"… Just watch… lawsuits and warfare inbound in 3…2…1…
And that's what it's alllllll about in the end… Destroy a 12 year old kid, and profit from it.
Fucking despicable.
Now, to finish up, I found ever moar LOLable memes on this… Like I said, the hilarity and ridiculing will go on and on and on
until they get a fucking clue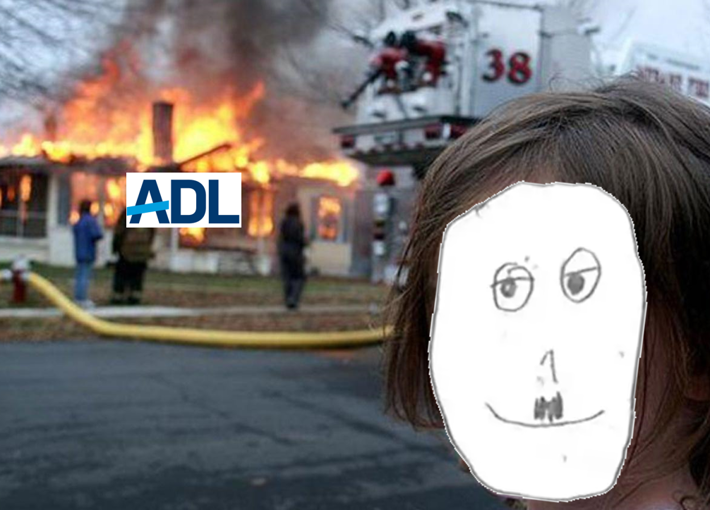 And that right there
Maaaan lots of sick n twisted folks…
Gotta love the creativity of it.

So More Later
Big Country